Channeling into "American Horror Story: Asylum"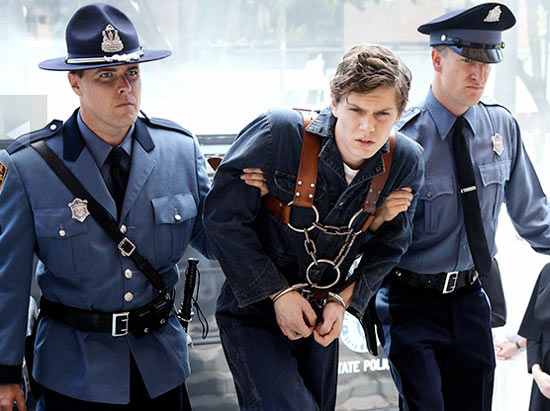 Set between modern times and 1964, season two of "American Horror Story" is back just in time to creep everyone out for Halloween. Newly titled "Asylum," it contains a completely discontinuous storyline but some of the same actors in different roles.
This season takes place at the Briarcliff Asylum, a former mental institution rumoured to be haunted in modern day times.
In 1964, Jessica Lange plays Sister Jude, the creepy head nun who is possibly performing medical experiments on the patients admitted there. She keeps the truth about Briarcliff under wraps with assistance from Sister Mary Eunice (Lily Rabe), and both are under the supervision of Monsignor Timothy Howard (Joseph Fiennes), who Sister Jude secretly longs for. Evan Peters plays a newly admitted patient accused of being a serial killer, but constantly insisting on his innocence.
Zachary Quinto also returns as visiting psychiatrist Dr. Oliver Thredson who completely objects to Sister Jude's unorthodox methods, while Adam Levine guest stars as a modern day newlywed who visits the abandoned asylum with his wife (Jenna Dewan) on a haunted honeymoon tour.
FX has remained pretty quiet about the whole season, save for a few goosebump-inducing set pictures floating around the internet, and hauntingly-vague trailers that air all throughout the night. Still, season two promises to be just as creepy, if not creepier, than its predecessor.