Saturday Night Live's Newest Cast Member Debuts
Hang on for a minute...we're trying to find some more stories you might like.
Sasheer Zamata made a low-key but mid-season debut on "Saturday Night Live" as the first black female cast member since 2007.
As usual for a SNL newcomer, Zamata kept a low profile on the show. Her first appearance was during Drake's bar mitzvah, who was also making a first appearance on the SNL stage. Zamata's first line was served with great enthusiasm, "Mazel Tov."
The 27-year-old comedian and improv performer was signed earlier this month in the wake of criticism of "SNL" for its lack of ethnic diversity among the female cast. Black male cast members Kenan Thompson and Jay Pharoah were among those voicing complaints last fall.
Zamata is the first black woman to be casted on the show since 2007. The unusual timing of her hire came from the nationwide showcases for black comediennes held in response to the immense criticism. Hints of this change going into the works can be found in earlier sketches, most notably when Kerry Washington's cold open back in November when she impersonated the First Lady for the first time since Maya Rudolph's leave. The running joke was that she was the only one to play all of the female African American characters (Beyonce, Oprah, the First Lady) and as Washington continued to switch roles, six Matthew McConaugheys were invited into the Oval Office.
The sketch came several days after Lorne Michaels directly addressed the lack of black women hired on his show when he told the Associated Press, "It's not like it's not a priority for us. It will happen. I'm sure it will happen. You don't do anyone a favor if they're not ready."
Now it has, and we couldn't be more excited. Zamata is a graduate of the University of Virginia and was a performer with the Upright Citizens Brigade — two institutions that helped propel Tina Fey to superstardom. She has received immense praise from previous co-workers, such as her CollegeHumor sketches in the past. While Zamata is still in the embryo stage that all new cast members must face, we certainly look forward to seeing more of her every Saturday night.

About the Writer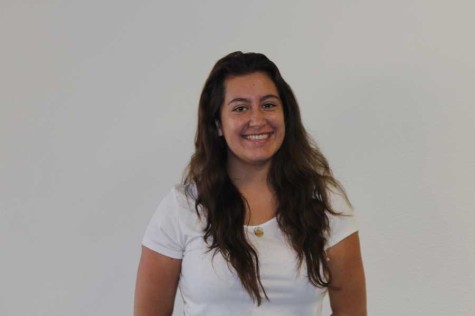 Sierra Soto, Staff Writer
Hi, my name is Sierra Soto and I'm a senior here at West Ranch. I moved here from Colorado last year and no, I don't ski or snowboard. But I do love...