The Bangerz Experience
Hang on for a minute...we're trying to find some more stories you might like.
It appears Miley 2.0 is out and ready to rule the world. The "Bangerz" tour hit Los Angeles Feb. 22, and yes, it was all the booty-popping and tongue flashing you could dream of. I courageously stepped foot into this land of woo-girls in hopes to see the true talent behind the tongue we all know. Of course, Cyrus delivered.
Upon first entering the perimeter of the Staples Center is a thin line of passive-aggressive men raising signs condemning those attending the show, proclaiming their inevitable descent into Hell, trying their best to avert their eyes to the scene before them. And what a scene it is– adjust your view, and just behind those old men are the "smilers", or Miley Cyrus' fangirls. The crowd is what you would expect: 14-year-olds in crop tops taking selfies with the disgruntled picketers, posing with duck faces because apparently "it's ironic." Twenty-somethings come ready to walk the wild side of their adulthood, dressed for a rave rather than a concert– which, I suppose, in this context is appropriate. Then there's the little surprises; the older couple, nostalgic for their younger years, or the children, Hannah Montana fans that are about to get a rude awakening.
The "Bangerz" Tour, to my ultimate disappointment, was basically "Spring Breakers": The Musical. Yes, it's Miley, owning the tongue and the foam finger. She has fun prancing around the stage in nearly-nothing, grinding with stuffed animals, and doing everything you would expect. This is where the problem lies in the Miley 2.0 product. While the concert is a fun, though raunchy, 90 minutes of crazy, it doesn't showcase the talent that Cyrus possesses.
The best moments of the concert was when she went with less-is-more, visiting the back of the arena for a rendition of "Jolene," where her true vocal range could shine. Her setlist dragged down her potential with her recent album's duds, an unnecessary decision when she has so much other material to choose from her post-Disney career. Even then, would it be so difficult to revisit the classics? It would be an awful shame to let "The Climb" die along with Hannah.
However, as clear as Miley can make it, Hannah Montana is dead and that's just fine. We can leave her to treasure as a piece of our childhood and we can accept that. It's also okay that Miley take this little detour to the wild side, because we all secretly know that it's a little bit more fun. But what Miley 2.0 must be weary of is that her talent does not get rubbed away with all those marijuana-leaved leotards.
If you didn't manage to make it out to see the "Bangerz" tour, don't feel too left out. I have a feeling, as long as her face doesn't get stuck with her tongue out, there will be an upgrade to the Miley 3.0 after the tour comes to an end.
Hopefully that is going to be far more interesting than watching her ride a hot dog around the stadium.

About the Contributors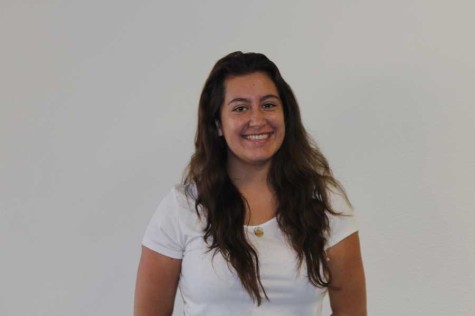 Sierra Soto, Staff Writer
Hi, my name is Sierra Soto and I'm a senior here at West Ranch. I moved here from Colorado last year and no, I don't ski or snowboard. But I do love...