Rowling Returns to the Wizarding World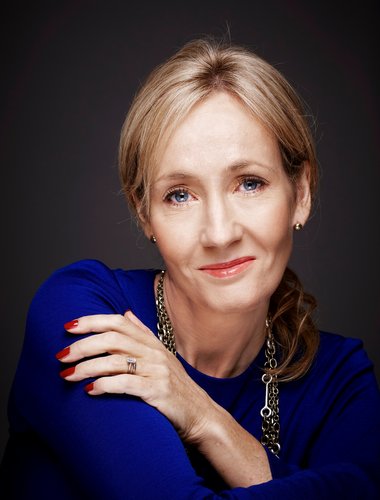 J.K. Rowling is set to take over the film world again as her novel "Fantastic Beasts and Where to Find Them" has been announced to become an onscreen trilogy. The project of a singular film adaptation was first announced in September, until Warner Bros. CEO Kevin Tsujihara revealed in an interview with the New York Times the plan for splitting the story into three parts, much like the "Hobbit" franchise.
"Fantastic Beasts" was mentioned in the first Harry Potter book as a textbook for first-year students, until Rowling turned the textbook into a novel in 2001. The 42-page exploration into the magical creatures of the Wizarding World features Newt Scamander in New York 70 years before Harry's story begins. Rowling wrote the book originally for Comic Relief, a British charity best known for Red Nose Day. That means over 80 percent of the cover price of each book goes directly to poor children around the world. Now Rowling sets out to screenwrite each of the films after Warner Bros. suggested the idea.
However, there is still fan skepticism on this decision.
"J.K Rowling hasn't written screenplay before so I'm kind of worried, because I think she's a really great author but I don't know if she can write a screenplay. I think it will be truer to the book this way though," commented Kate Ryan, a junior and member of Dumbledore's Army on campus.
Yet Ryan's overall feelings toward the film match that of Potter fans everywhere.
"I'm really excited because it feels like something has been missing since the last Harry Potter movie came out. It's really cool that it's coming back into your life."
Even Emma Watson, who played Hermione in the Harry Potter films, has mentioned interest in appearing in the "Fantastic Beasts" movies. "I would definitely be up for a cameo!" Watson told MTV News.
Though it is not a sequel or a prequel to the Potter adventures, it is an addition to the wizarding world that all Potterheads alike are excited to see.