"The Amazing Spider-Man 2" is Electric
Hang on for a minute...we're trying to find some more stories you might like.
His greatest battle begins… and it's one worth watching. "The Amazing Spider-Man 2" opened last weekend slinging in a $92 million box office weekend. The story follows our beloved Peter Parker (Andrew Garfield), still struggling with matters of the heart and leftover scars from his last crusade against The Lizard. The two women in Parker's life, Gwen Stacy (Emma Stone) and Aunt May (Sally Field) are as adorable as ever and keeping our hero in line. Our oldest foe, Oscorp, reappears and oh dear, how can Peter find closure with his long-lost parents? Yes, it's the same themes and conflicts that seem to continually beat Spidey down no matter if he's simply Spider-Man or the Amazing Spider-Man. Then why does this movie work?
1. Emma Stone Steals Our Hearts Too
Okay, we all can admit we get annoyed by Gwen Stacy every once in a while. In the past we've seen her like any other romantic interest; a damsel in distress that keeps getting our hero into quite the pickle with needing to save her every couple of minutes. But what saves Stacy from the usual onslaught of complaints and groans is that Stone doesn't want to be saved. For once, the love interest is almost brutally honest with the audience; Peter Parker isn't someone she's going to wait around for. A dashing hero can't hold her back from her own big plans, and the audience absolutely loves it. Emma Stone transforms Stacy into an independent, intelligent, strong woman. Parker may be the one saving the city, but it is clear that Stacy is the one running the show.
2. I Spy… How Many Villains?
We get it. You've had a horrible childhood, people have always been just so nasty, and you're looking to let off some steam. Go on all the monologues you like, we won't stop you. Villains are so incredibly vital to superhero movies (or any story, for that matter) that we like to make them larger-than-life. Sometimes this gets carried away and we're left listening to the same maniacal laugh, disaster after disaster, for an hour and a half. But not this time!
The tagline should have read "His greatest battles yet." In just a few hours we meet Electro (Jamie Foxx) and The Green Goblin (Dane DeHaan), both huge villains that are actually well developed. These aren't just names and shiny costumes being thrown around; we actually sympathize with poor Max Dillon (Jamie Foxx) and we love to hate the greedy Green Goblin. Even The Rhino (Paul Giamatti) makes a short appearance, with indication to further battles to be won. Don't let this scare you off though; the movie is careful not to exhaust it's villainous stock of criminals, as Oscorp makes it clear that they have plenty left in store.
3. This Spider-Man is Amazing
But in the end we're here for Spidey. That's what this reboot was all about, to find the real Spider-Man. Andrew Garfield swings around the screen with just the right amount of humor and personality to make Peter Parker a likable, though sometimes angsty, relatable hero. Even if you're more of a Maguire-type, his chemistry with Emma Stone is undeniable and perhaps to a lesser degree with Sally Field. We can feel his sincerity, which is how we know that Garfield is here to save the day and a franchise along with it.
About the Contributors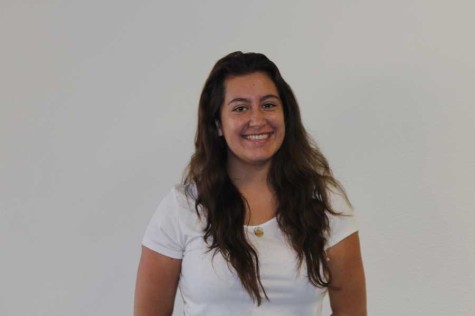 Sierra Soto, Staff Writer
Hi, my name is Sierra Soto and I'm a senior here at West Ranch. I moved here from Colorado last year and no, I don't ski or snowboard. But I do love...