Murray Shines in "St. Vincent"
Hang on for a minute...we're trying to find some more stories you might like.
"St. Vincent" is not a film you can expect to see alongside scary "Annabelle" or dramatic "Gone Girl" at the movie theater down the road. However, this limited-release film is a must-see for your eyeballs. Bill Murray, Melissa McCarthy, and Naomi Watts star in a story about a young boy who finds an unlikely friend in his rude neighbor turned babysitter. Directed by newcomer Theodore Melfi, the film hit a solid gross of over 121 thousand dollars in just four New York and Los Angeles theaters over the weekend after it's opening in the Hamptons International Film Festival last Thursday. The film led a huge specialty box office weekend full of festival hits, but still came out on top thanks to Murray.
Vincent McKenna (Bill Murray) is a drunk, swearing gambler-in-trouble who embodies every single red flag of who not to leave your children with. However, that doesn't stop overworked and newly single mom Maggie (a toned-down Melissa McCarthy) from recruiting him to supervise her meek 12-year-old son Oliver (Jaeden Lieberher). The unlikely pair have little more in common than the street they live on, but form a bond as they help each other grow up.
Melfi hits familiar beats with the cliche yet inevitable horse track escapade and Vincent's pregnant Russian "lady of the night" (Naomi Watts), but still manages to shine with Murray's comedic prowess. McCarthy, Watts, and other newcomers to the screen move the film along, with a few one-liners here and there, but pale in comparison to Vincent's loud manner. The character's somber worldview, smart aleck charms, and even the deep-rooted sadness bring to light some of the most rewarding elements of Murray's past iconic roles. (Phil Connors, Peter Venkman, or Herman Blume, anybody?) All of which make the mid-film twists sting a little harder as Oliver and the audience breakthrough Vincent's tough exterior.
One of Murray's best performances, "St. Vincent" is a must-see. You won't regret getting to know this chain-smoking, whiskey-chugging Saint.
About the Contributors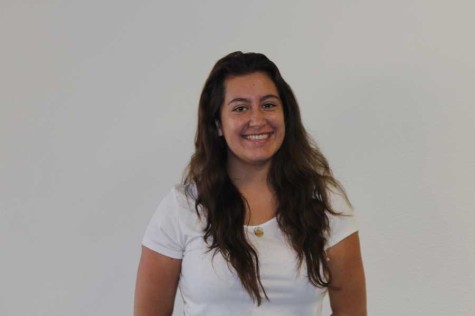 Sierra Soto, Staff Writer
Hi, my name is Sierra Soto and I'm a senior here at West Ranch. I moved here from Colorado last year and no, I don't ski or snowboard. But I do love...