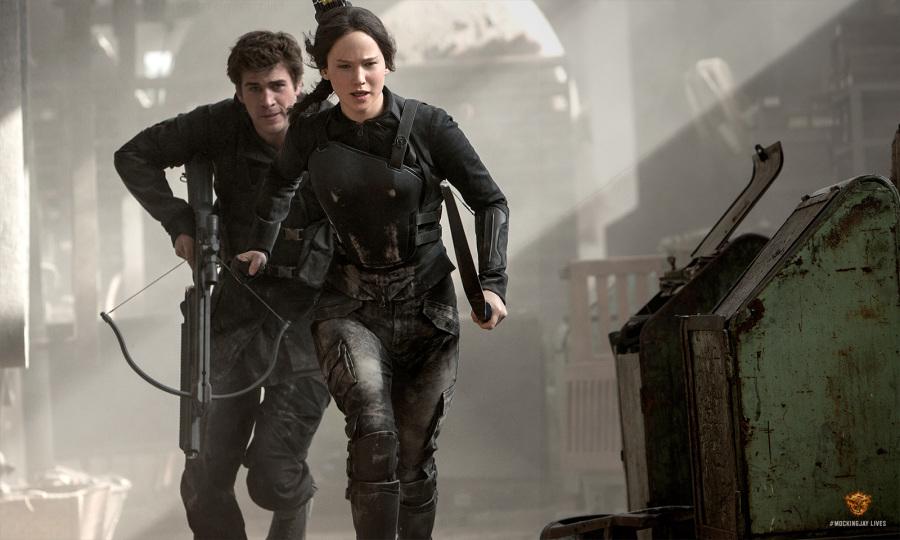 "Miss Everdeen, it's the things we love the most that destroy us."
The highly anticipated installment of the final book in "The Hunger Games" trilogy, "Mockingjay, Part 1" opened in theaters on Nov. 21. The final book was split into two films, so many have been wondering if this first movie would be boring and dull. For people who haven't read the books, the first part of "Mockingjay" is basically Katniss rebuilding her life and preparing for war.
Katniss, Finnick, Betee, and many others were rescued and taken to District 13 after the Quarter Quell, or the 75th Hunger Games. However, the Capitol has been holding Peeta, Johanna, and Annie as hostages. District 13 has been planning an uprising, and the Capitol has forced their new hostages to commercialize themselves as anti-rebellion figures. This film may not have as much blood rain and mutts as the first two movies, but the heartfelt journey Katniss goes through is full of strength and sacrifice.
The director can't help that the first half of "Mockingjay" was possibly the slowest part in the whole series; there is virtually no way to get around that issue. However, this film really brought that part of the book to life. The movie showed how much Katniss affected people's lives, and that the people were willing to sacrifice their lives for the greater cause of the rebellion. When Katniss went to a refuge hospital, everyone there was willing to fight with her no matter the consequences.  The film really portrays the loss Katniss feels and how she gains strength from it.
    Fans of the trilogy will appreciate this movie, as it sets the scene perfectly for the final installment. However, if you saw "The Hunger Games" because the movie seemed action packed, you will find this movie boring. Overall, fans of the books will like this film, but adrenaline junkies may want to skip out on this one. I give this movie a four out of five stars.