Harmony at West Ranch
January 10, 2016
HARMONY
Music is the universal language of expression, allowing people to mold their emotions into an art piece. In the lower campus, the hub of West Ranch music is alive with eager musicians who use music to transform their feelings into works of art.
Upon entrance to the halls just outside of the band room, students are scattered around; several play their trumpets while leaning with their backs to the wall, a few other students leisurely sit around as if the room is their home, and one person's voice raises above the others.
Jonas Katona is a West Ranch senior and current president of Harmony, a club dedicated to sharing their love of music.
Club members stop their separate conversations and move in closer, listening to Katona.
"A volunteer coordinator for the 30th Annual Santa Clarita Valley 5K 10K race is looking for students who can provide entertainment. She didn't specify what kind of music, but we'll get that later."    
Katona is authoritative, but his friendly smile and laughter sets everyone at ease. Jonas moves on to another subject: new members. As he welcomes the incoming students, Katona gives a brief summary on what it is that the club does and explains Harmony's main goal.
"[Our goals for the end of the year] are just to perform and increase our performance opportunities within the community. We want to increase our name in the community by not just performing in elderly homes. We do that a lot, you know: SCV Senior Center, Summerhill Villa. We want to also perform in maybe other places too."
This year, Harmony is fairly new because most of the former members graduated last year. Nonetheless, there is a wide number of beginning members in all grades who are excited to be part of the club.
"Being in Harmony is a very good opportunity to make friends with different types of musicians, get their opinions on the music, and to play," said Freshman Kevin Stevens.
Later in the meeting, officers introduce themselves and people sign up for the pieces they wanted to perform for their upcoming performance at Summerhill Villa on Nov. 28. On the whiteboard, Public Relations Officer Alisa Luera jots down her address, the place where their next weekend rehearsal will be located.
"We're young musicians and we like to influence people to play music and also to inspire and entertain people," said Luera.
The band room's atmosphere is not like the quiet silence that fills those empty halls outside. Inside, loud voices speak to each other and the trumpets off to the side continue to play. It may sound like a mess in that room with the hum of constant chatter and the faint playing of instruments, but the club still is able to plan their performance.
"I think it's really great to see how people react to the music and how entranced they are by it. The room will start off with like three people and then because they hear it from like upstairs, they'll all come down to hear it," said Harmony Co-President Shawn Chung.
"
I think it's really great to see how people react to the music and how entranced they are by it. The room will start off with like three people and then because they hear it from like upstairs, they'll all come down to hear it
"
— Shawn Chung
West Ranch's Harmony club aims to spread their love of music by performing at various locations, such as Summerhill Villa and Magic Mountain. In total, Harmony does about two performances per semester.
"Our purpose is to make music available to everyone, particularly in elderly homes because they don't get that much entertainment and they have to have all of the workers there make activities for them," continued Chung.
Each performance is prepared through organizational meetings and weekend practices. Students gather in the band room once every week to figure out how to fully enhance their performance. They give up hours of their own free time to give back to the community through their musical talent.
"We play for various organizations around the community, essentially put on concerts. Normally we've done a lot of senior homes, like Summerhill Villa and the SCV Senior Center, but this year we are trying to expand and reach out more to the community and do concerts in other places," said Katona.
Thus, the first meeting of the semester served as an ice-breaker for students new to the club. Quickly, the environment in the band room went from uneasy to lively. The large, diverse group was able to bond over music as a common interest. By the time the meeting was dismissed for the day, it was clear that Harmony was well on its way to becoming a close-knit family.
"We accept people who play instruments, sing, basically everything involved with music. It's really fun and you make a group. It's cool. Music brings people together," said Leura.  
Meetings after the first came more naturally as the members became closer friends. After a few meetings at school, the club members decided to have a rehearsal at Leura's house for their Nov. 28 performance at Summerhill Villa.
REHEARSAL
It is about six o'clock at night. Several Harmony members have gathered within Leura's house and sit with their cellos and violas to begin preparing for the event the next weekend. The room is cozy with a piano in the corner and numerous music awards lining the walls demonstrating the family's musical talent. The members first must decide what medley to perform at Summerhill Villa. The rehearsal is casual and relaxed as members suggest their favorite pieces to play. A few of Leura's cats lounge around the room and occasionally contribute their opinions with a soft purr. Finally, they decide to perform "Schindler's List Medley" and "Howl's Moving Castle." The sound of tuning instruments fills the house, and musical language floats across the room.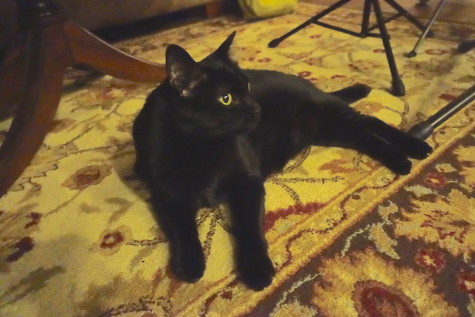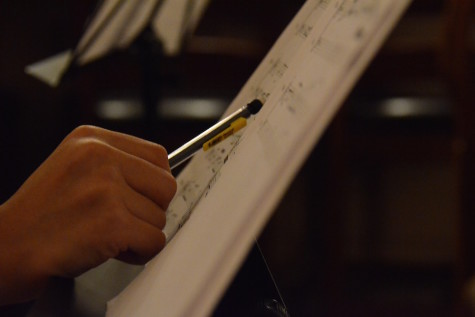 The members begin to rehearse their first song. Playing comes naturally to the musicians, and they hit the notes with vibrato while staying in pace with one another. To the unconditioned ear, the song sounds nearly perfect. However, the seasoned musicians still have critique for themselves and for other members within the ensemble. Luera's mom monitors the event, recommending suggestions every couple of minutes. But for the most part, the members are independent and know exactly what to do.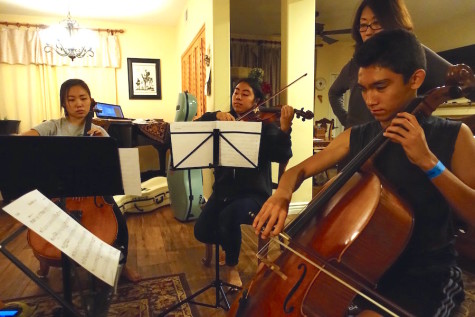 As the first song wraps up, Luera's mom sits at the piano to contribute to the next piece they will be playing. The second piece is a bit more difficult to play in time with each other. Eventually the musicians use a metronome to keep time. Within a few practices of the song, they have the entire piece perfectly in unison.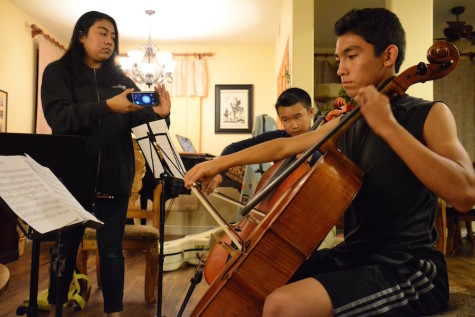 As soon as the members feel comfortable with their performance, they enjoy spending time with one another while eating pizza. All of them are close friends and have gotten to know each other over the years through the club and through experiences in band and orchestra.
PERFORMANCE
It is the day of Harmony's first performance of the year. The students gather into a side room on the second floor of Summerhill Villa, warming up and tuning their instruments. Despite the pressure of the situation, students remind themselves that they are playing for kindness, not for competition.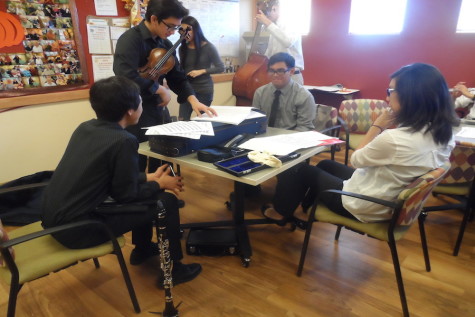 "[We] not only provide performance opportunities for members, but also give entertainment to [the] community, especially people in the elderly homes that don't get a lot of entertainment," said Katona.
More so, some players are filled with worry, concerned that they may mess up while performing.
"I do feel nervous all the time. I mean, it's just the usual, butterflies in the stomach," said Stevens.
Just outside the practice room, many senior citizens begin to gather on the couches, ready for musical entertainment. It's not often that a group of high school students willingly comes to perform for them, and they appreciate the deed.
"I think it's wonderful that they give up some of their time to come here. That's thoughtful of them," said senior citizen Mary Prinzivalli.
Soon, the performance starts and the viewers are entranced by the music. The room is completely silent, save for the instruments, as everyone watches in awe. One woman taps her foot along to the beat, and another is smiling for the duration of the entire performance. Not a moment after the first song comes to a close, the room erupts into applause. It's clear to see the joy in the senior citizens' faces.
"I enjoyed the kind of music. I love music," Prinzivalli said.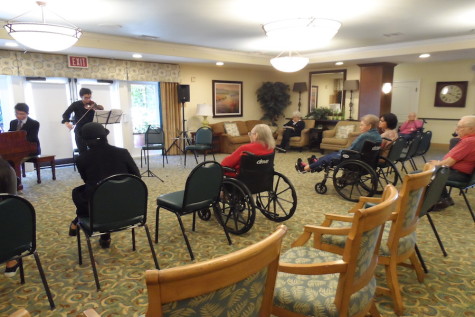 The crowd does not lose their enthusiasm as the songs continue. Once they begin to play John Williams' theme song of "Schindler's List," many of the seniors close their eyes as if they are in a trance. After each song ends, the audience grows and the happiness does not dwindle. Through nearly perfect pieces and tunes with slight mistakes, the students continue to play passionately.
"I want [the audience] to see that there is still a thriving community for music like this. I also want them to see, you know, that this generation is still keeping up with everything and we're still dedicated, we still want to give back to the community and everything, and we're not just in it for profit," said Katona.
Afterwards, many senior citizens stay behind to give their thanks to the students.
"The performance was wonderful," senior citizen Sam Baron said.
Many students stay behind to talk to each other and their audience about the music. Although that production is over, members of Harmony readily await the next opportunity to serve their community by simply expressing their love for music.
First semester has come to a close, and Harmony members have one last performance before the end. Harmony plans to perform at the 5K/10K race at Magic Mountain on Dec. 19.