Everything wrong with Instagram's new update
We all knew it was coming, but it was obvious we weren't prepared when the Internet freaked out about Instagram's new update on May 10. Their classic Polaroid logo has been replaced with a rainbow logo with a white outline of a Polaroid.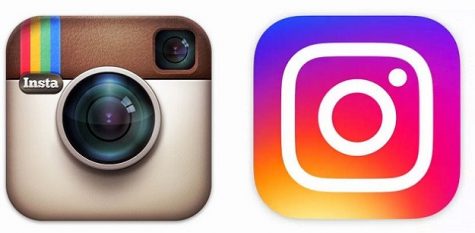 "The Instagram community has evolved over the past five years from a place to share filtered photos to so much more — a global community of interests sharing more than 80 million photos and videos every day. Our updated look reflects how vibrant and diverse your storytelling has become," stated Instagram in a blog post.
The Internet clearly didn't enjoy this change and created memes to explain their frustration with Instagram.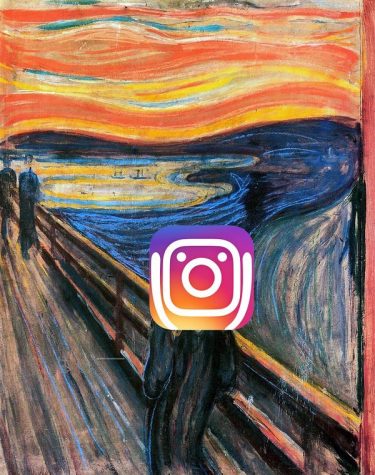 Photo: Courtesy of Matt Haughey / Twitter @mathowie
The Great Instagram Freakout of 2016 has also reached West Ranch students.
"Instagram was known for it's classic brown camera and its blue top. Now that it's gone, it feels like the app has lost its pizzazz," said sophomore Irene Kim.
And it doesn't stop there. The design of the whole app has taken on a new look. Instead of the blue and orange color scheme, Instagram has adopted a minimalistic black and white theme. The company has described it as a "simpler design [putting] more focus on your photos and videos without changing how you navigate the app."
The app will also use an algorithm to predict which photos its users are most likely to like. These photos will then appear higher in their feeds.
These massive changes to the app have outraged users. But some insist this update is actually good for users.
"Instagram's claim that the average user misses 70 percent of their friends' photos rings true to me. That's unfortunate. I would rather see all of my friends' posts, even if out of order, rather than miss them entirely," wrote Alex Fitzpatrick, a Times writer in an article.
But as unappealing this seems to the majority, will this update really discourage users from using the application?
"For the next three hours, we'll make fun of Instagram's logo. Then we'll make fun of the bad jokes about the new logo. Then we won't care," tweeted Stefan Constantine or @WhatTheBit on Twitter.
Instagram has also stated that they are in the middle of a "testing period." What are your opinions on the new Instagram update? Make sure to tweet them out and tag @wrpawprint.