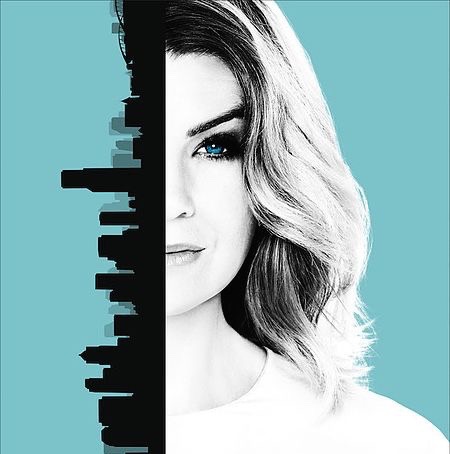 Let's face it. For the past few seasons, "Grey's Anatomy" hasn't lived up to the never ending praise it once received in its earlier years. Ever since the departure of the iconic Cristina Yang at the end of season 10, the writers have failed to entice their viewers with irritating, new characters and drab plotlines. Fighting. Tension. Make up. Repeat.
  But the season 13 premiere of the hit ABC drama has officially restored my faith in this show.
  Although the new episode titled "Undo" sadly lacked a McDreamy resurrection and the return of Cristina, the show itself is taking a promising turn. New relationships are forming while ties are being broken with old ones.
  Instead of the typical time jump, season 13 picks up exactly where the last season left off. April Kepner and Jackson Avery just had a daughter together. The death of their first child caused a seemingly unrepairable drift in the pair's relationship, but this will evidently take a turn in future episodes. Orthopedic surgeon Callie Torres has officially left Grey-Sloan Memorial Hospital, crushing the audience's hopes of her rebuilding her relationship with pediatric surgeon Arizona Robbins. Amelia Shepherd, Derek's (aka McDreamy) sister and neurosurgeon, is finally married to Owen Hunt, following much hesitation. And in typical "Grey's Anatomy" fashion, a cringe-worthy love triangle has surfaced between Meredith Grey, her half-sister Maggie, and cardiothoracic surgeon Nathan Riggs.   
  Alex Karev had been constantly asking his girlfriend Jo Wilson to marry him, getting a disappointing response every time. After the shocking reveal in last season's finale that Jo can't say yes to Alex's proposal because she's still married to her abuser, the effects are catastrophic.
  An enraged Alex comes home to see surgical intern Andrew Deluca with Jo in a compromising position, mistaking him for Jo's abusive husband. With Alex's short temper, he doesn't hesitate to assault him. He completely loses control, sending Andrew to the hospital.
  Andrew shortly arrives to the hospital, and commotion is inevitable at Grey-Sloan Memorial. Eventually, Alex confides in Meredith about what truly happened to Deluca. Alex takes responsibility for his actions and turns himself in to the police. The episode ends with Alex behind bars, leaving the audience with only one question: "Now what?"
  Following a few uneventful seasons, it's unbelievably refreshing to see the original characters getting more screentime and interesting storylines for a change. Instead of focusing on dating and careers as in prior seasons, "Grey's Anatomy" is tying in significant themes of family, friendship and forgiveness. Personally, I felt that the show took a cheezy turn back in season 12. In prior seasons, "Grey's Anatomy" could easily make me cry, laugh, or yell at my TV screen in frustration. As last season began, the show lost its emotional appeal and I became bored while watching episodes. I found myself unable to emotionally connect to new characters as opposed to the ones I previously obsessed over. But now, dedicated viewers will feel at home seeing their favorite characters getting more screentime.
  "The past two seasons have been kinda boring, but after the first episode [of season 13], I'm really excited to see what's going to happen next," said sophomore Ani Villasenor.
  The characters that I've grown to love over the years are finally getting an opportunity for further growth and development instead of being overshadowed by Grey-Sloan's newer additions. Words cannot explain my excitement to see what creator Shonda Rhimes has in store for the rest of the season.
  Tune in to ABC on Thursdays for new episodes of "Grey's Anatomy."