Behind the Scenes: "Into the Woods
The cast gathers around a piano at the back of the stage while their musical director, Justin Horwitz, plays a scale. He starts them off with a low baritone sound that the boys easily sing. Then there is a gradual progression to a sharp soprano — the boys try their best. Once their voices are ready, Justin tells them to all close their eyes. Relax. Leave everything off the stage. Fully become the character.
This ritual happens every day in the West Ranch Musical Theater program as they prepare for their first performance of the year, "Into the Woods." For months they have been on stage practicing every day after school for their debut on Nov. 17. It is a long process that requires hours of preparation. Each actor and actress has their own ways of preparing for the show, but they always start together, as a team.
"We always have our little pep talks before, and those are really fun. Just really connecting. We are here all the time, and we are constantly together. We have a good chemistry. It helps put things together," said junior Macy Holquin.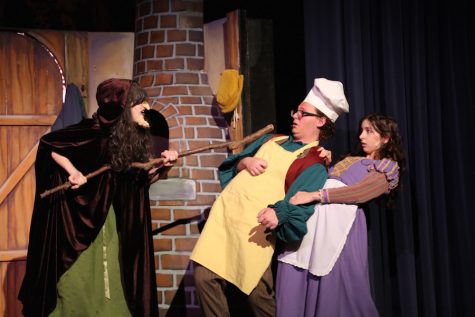 A huge part of the theater is trusting and connecting with each other. The students often provide constructive criticism and collaborate on scenes. When off the stage, the dynamic moves from a professional relationship to a typical friendship. Like any other club or team at West Ranch, theater is a place where friends are made and relationships are built.
"The basics for me is I like to have a fun time with my cast. I like to hang out with them before. We get something to eat and talk about the show. Bring positive energy — just to make sure everyone is prepared," said senior Gloria Zavala. "With every show, you need to have that nice close family type energy. If you don't and everyone is at each others' throats, then you're not going to get a good performance."
To deliver the best performance possible, the theater department starts with auditions at the beginning of the semester then moves to an intense rehearsal regiment.
"It's just been really time-consuming. We have been working on this for a whole semester. We have been here after school everyday for two months," said junior Haleigh Diaz.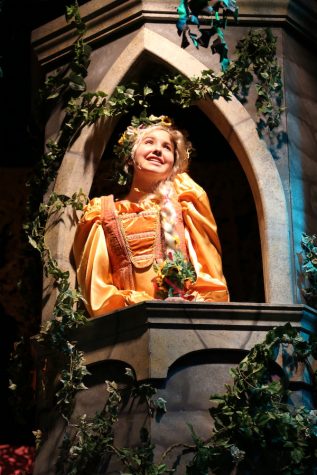 During these rehearsals, friends joke on stage, and actors try to control their laughter while delivering lines. Although this is a serious production, they try to enjoy themselves along the way.
"We always have the funnest time on stage; we tend to sing the lyrics of other people — just mouth them to our friends. That's really fun," said sophomore Ella Kriegel.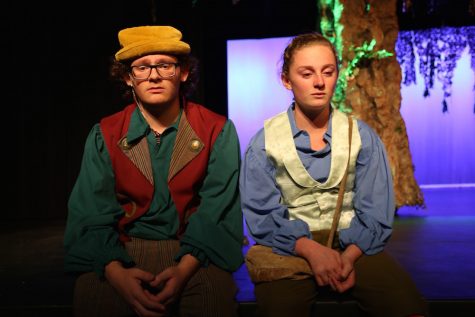 After all this preparation, opening night finally arrives. The cast is nervous as they frantically run around backstage — putting on makeup, sewing tears in costumes, double checking microphones. Each person has different ways of dealing with the anxiety.
"Before shows, I just like to relax and have a chill day. Not a lot of stress — I don't want to bring all of that on stage," said senior Alex Balingit.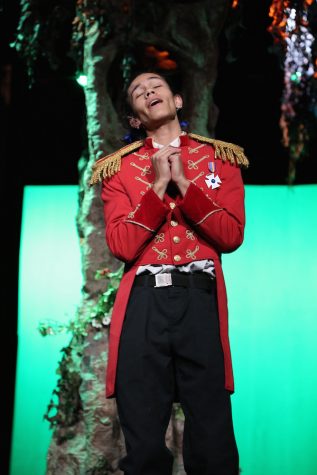 "For me, I just try to chill myself out. Not give myself a pep talk because that's lame," senior Stevie Sanborn laughed. "I just think about all the things that I am comfortable with. Then all the things that I am not comfortable with. I attack those until I am comfortable with them so that everything is equal readiness."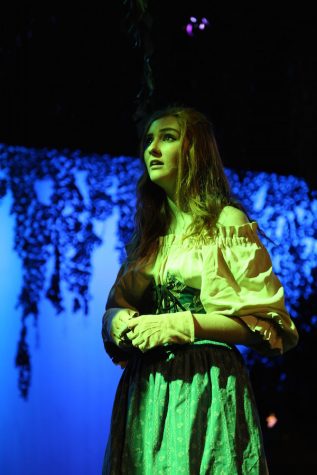 Then the time finally arrives. The cast gathers around backstage in a circle. They sing their scales, stretch their muscles, and review their lines. Everyone knows that they are ready. Not a nerve is shown. They quietly file onto stage, the spotlight falls, and the first lyric is sung.