Gilmore Girls: A Year in the Life Review
Gilmore Girls: A Year in the Life Review
It's been nine years since the finale of season 7, and things have changed. The tension between Lorelai and Emily, the number of cups of coffee consumed, and the Paris meltdowns are close to the only thing that hasn't.
The revival episodes did not even feature their well-known "Where You Lead" theme song. The show's ability to create deep emotional scenes right after a witty one-liner is why the original "Gilmore Girls" series has been trending on Netflix for over a year. Now Amy Sherman-Palladino has wrapped up her series with four episodes, reflecting the four seasons.
Winter
  The episode starts off with Lorelai giving Rory a tour of the town. Like usual, they threw in some clever anecdotes, but the chemistry was off, not to mention their average speaking speed hit an all-time low. Most of the winter episode is introducing what you would have missed during the fictional 10-year gap, like Rory's new boyfriend, Paul, who no one (including Rory) seems to remember.
One of the best things about the "Gilmore Girls" series is that it captured the optimism of turning dreams into a reality. Throughout the four revival episodes, it seems to have lost that optimism. Sookie left Lorelai alone to run the Dragonfly Inn: the business that they spent years creating. Also, it's 10 years later, and the relationship between Logan and Rory hasn't changed — no commitment, just fooling around. I was a big supporter of Logan during season 5 when he was the boy who helped Rory mature and step out of her comfort zone, but now he is holding her back.
Spring
Logan is engaged to a French heiress, and yet, he is still in a relationship with Rory. I don't like that the show treated their affair so nonchalantly, even if they have an agreement that what happens in London stays in London. Also, hasn't Rory learned anything from her affair with Dean back in season 4?
As if the mood hadn't already been killed, Paris and Doyle are in the middle of getting a divorce. Although it displays a realistic relationship, the "Gilmore Girls" series was never known for realism beforehand, so why did they start now? The best part of this episode was the way Sherman-Palladino gracefully handled Richard's death, given the death of actor Edward Herrmann in 2014. But like every Gilmore family event, it causes tension between Lorelai and Emily. At least Emily's maid (nationality to be determined) and her family moved in with her, so they can help her through this tough time.
A constant theme throughout these revival episodes was that all three generations of Gilmore girls are experiencing a downward spiral. I found Emily's to be the most believable and heart-breaking.
Summer
  This was perhaps the worst of the four episodes. There's not much substance to it besides the revelation that there's air conditioning at town-hall meetings now.
Two other town announcements are made; a Stars Hollow musical is going to be made, and the Stars Hollow Gazette is closing. Rory convinces Taylor to let her run the Gazette, providing Sherman-Palladino with a great opportunity … and she missed it. If it were anything like the old "Gilmore Girls" episodes, and Rory was anything like the old Rory, then she would have been able to make the paper a success or at the least, revive its former glory. Also, Michel decided to leave the Dragonfly Inn for a hotel in New York, but it was only given an one-sixteenth of the episode's attention.
Instead, the rest of the episode is wasted on Lorelai watching the preview of the Stars Hollow Musical. Some may have found the intentionally strange songs and amature acting (of scenes that don't portray the history of Stars Hollow at all) funny, but I found it painful to watch. It was like watching a fail video on YouTube and feeling embarrassed for the guy rather than amused. The highlight of the episode (and maybe even of all four episodes) was seeing Jess return. He aged remarkably, as to be expected, and his character matured, which was a nice refreshment after seeing how Rory has been acting the past 10 years. Jess also inspired Rory to write a book on her relationship with her mom. Lorelai is surprisingly unsupportive of Rory's new attempt to better spend her time, and they have a fight more typical to occur between Emily and Lorelai.
Fall
Lorelai leaves Luke to do "Wild," and you would think, since she based her trip off of the book, she would pack better. But her poor packing skills keep her from going on the hike, and she realizes that she loves and misses Luke (there's that optimism that we missed).
The Life and Death Brigade visits Rory in Stars Hollow, and while this stunt doesn't compare to jumping off a tall structure in ballgowns and umbrellas, it leads to Rory finally acting like a mature adult and breaking it off with Logan.
When Lorelai gets home from her "Wild" attempt, Luke begs her not to leave him because she is "all [he] will ever need," and she tells him that she's already planning their wedding. While this may sound cheesey, the scene was a refreshing break from the chaos that has occurred during these four episodes. It also reminds me of the original Luke and Lorelai dynamic that we were all so fond of.
Where there are weddings, there is a Sookie, haphazardly baking dozens of different cakes in the Dragonfly Inn kitchen. But just like every good show revival, it ends with Rory informing her mom of some very important news. This little bit suddenly had me wishing there were five seasons instead of four, but I loved how the ending brought us back in a full circle. Rory ends up the way Lorelai did, and if the "Gilmore Girls" series is any evidence, that's a wonderful thing.
So while the four revival episodes were a little slow-paced, it allowed Amy Sherman-Palladino to create the ending she always wanted, and it was nice to see all of the characters again (especially Jess, if you ask me). If you are a true "Gilmore Girls" fan, "Gilmore Girls: A Year In the Life" is worth overlooking some minor mishaps and sitting through a few boring scenes.
About the Writer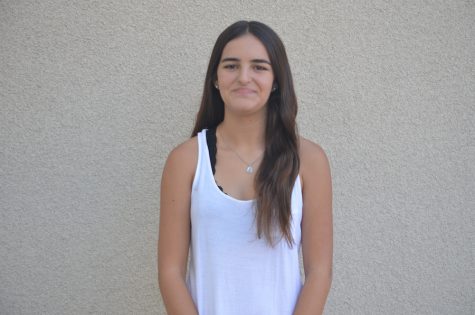 Siena Zarrell, Features Editor
A haiku for you:
Weezer has my heart
Someone get me Chipotle
I'm a senior byee