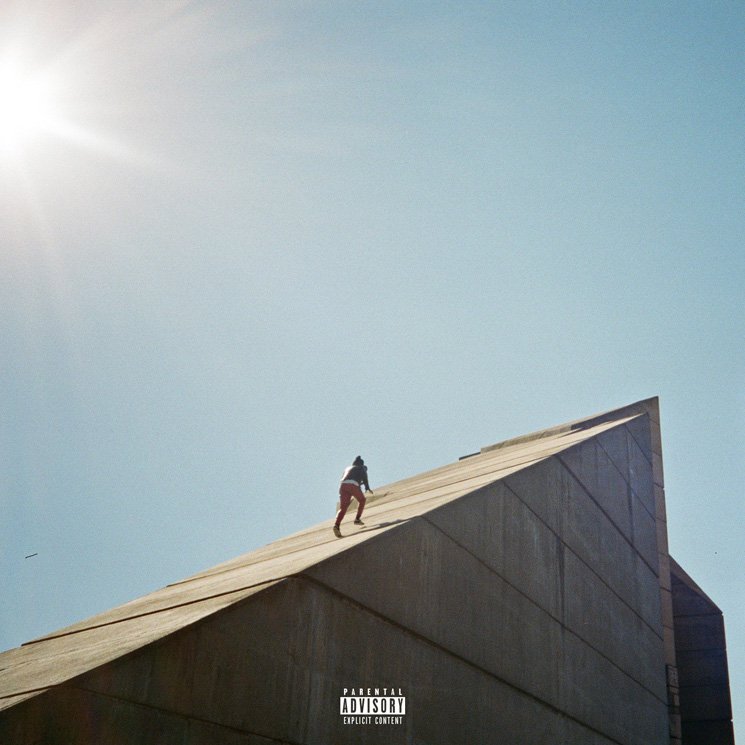 Up and coming Toronto R&B singer, Daniel Caesar, released his first album, "Freudian" on Friday, August 25.  With his soft, emotional, Frank-Ocean like vocals, Caesar has already built up a small fan base.
  Here is a track-by-track review of Daniel Caesar's "Freudian."
Get You (Ft. Kali Uchis): 10/10
  Caesar's first breakout single starts off the album strong. "Get You" is Caesar serenading at his finest.  A mellow, bass-heavy instrumental, with electric guitar licks provide a backdrop for Caesar's sultry lyrics.
  "Through drought and famine, natural disasters/ My baby has been around for me/ Kingdoms have fallen, angels be calling/ None of that could ever make me leave," he sings.
  Kali Uchis' silvery vocals end off the track perfectly
Best Part (Ft. H.E.R.): 10/10
  "Best Part"  is hands-down my favorite track on the album. The song starts off with wispy guitar chords before H.E.R. and Caesar whisk you off into a honeyed dream. H.E.R.'s dulcet vocals are what complete the track. While corny, the lyrics are at the same time incredibly endearing.
  "You're my water when I'm stuck in the desert/ You're the Tylenol I take when my head hurts/ You're the sunshine on my life," he croons.
Hold Me Down: 7/10
  "Hold Me Down" is a slow electric guitar ballad where Caesar tries to convince his love interest to love him back. While his verse lacks lyrically, the chorus is very catchy.
  "If you love me baby let me hear you say it/ I know I'm your favorite/ First you love me then you leave me in the basement," he laments during the chorus.
  The outro is beautiful, with H.E.R. joining the track over a new guitar riff.
Neu Roses (Transgressor's Song): 6/10
  "Neu Roses (Transgressor's Song)" is a very interesting song that features an exchange between two former lovers. The first half of the song features H.E.R. begging her lover to take her back even though she broke up with him. It is entirely accapella with a choral instrumental accompanying her vocals. The second half is much less enjoyable to me. The instrumental transitions to a g-funk reminiscent beat that totally ruins the vibe of the song, as Caesar begins to explain that they broke up because they cheated on each other.
Loose: 5/10
  "Loose" is a brief  song about letting people go.
  "If you ever start to wonder/ Why all the rain and all the thunder follows her around/You better cut that girl loose," Caesar vents.
  Unfortunately, the instrumental is terrible. An electric organ that gradually gets louder and louder annoyingly overpowers his vocals on this track. Overall, the track was not as enjoyable due to the lackluster production and vocals. The sweet sample of "We Find Love" at the end of the track is its only saving grace.
We Find Love: 9/10
  "We Find Love" and "Blessed" are joint singles that were released last month. On this track, Caesar pours out his heart in a slow ballad about breaking up.
   "Ever since the day that I met you/ I knew/ you were the girl of my dreams/ But we could never be," he heart-achingly sings.
  Slow piano riffs and gospel-inspired choral voices form an incredibly catchy instrumental and provide a perfect vehicle for Caesar's vocals. Collectively, this is one of the best tracks on the album.
Blessed: 10/10
  "Blessed" is a heartfelt apology from Caesar to his lover.
  "I  just want you to know that/ If I could, I swear I'd go back/ Make everything all better, whoa," he repeats over and over, begging his lover for forgiveness.
  Smooth piano riffs and a mellow bassline carry the listener through this track. The minimalism of this track really allows Caesar's voice to shine through.
Take Me Away (Ft. Syd): 10/10
  "Take Me Away"  speeds up the pace of the album a bit, while Caesar sings again about his lover. Electric guitar licks transform the track into an indie rock/R&B hybrid that sounds so good. Caesar belting out "Take me awayyy" in the chorus is infectiously catchy  and Syd's sultry vocals sound perfect on the track. This track is probably my second favorite next to "Best Part."
Transform (Ft. Charlotte Day Wilson):8/10
  "Transform" is another slow, electric guitar bass heavy ballad. While the subject matter of the songs is kind of murky, the instrumental is so clean. Charlotte's vocals are dull on the track, but Caesar's more than compensate for it. Caesar goes into the higher registers of his voice and it sounds so good on this track.
Freudian: 2/10
  Almost a mirror of Frank Ocean's "Futura Free", Freudian is a dense, emotional message to his lover. While it is a very emotional, heavy track, the constant chirping in the instrumental is annoying and it seems to drag on to me.
  Caesar's first album hit the mark. While it was lacking lyrically throughout the album, Caesar's vocals were incredibly rich and soft and the production was fantastic on every track. Overall, this was an incredibly solid first album.
Overall Rating: 7.7/10
Favorite Tracks: Get You, Best Part (Feat. H.E.R.), Blessed
Least Favorite Tracks: Freudian, Loose, Hold Me Down