Stranger Things 2 Review
Hang on for a minute...we're trying to find some more stories you might like.
Before I had even finished watching Season 1 of  Stranger Things, I had already planned on binge-watching the next season. Something about the incredible cast, timeless 80s feel, and mind-blowing plot had me hooked since episode one. It is undeniable that Stranger Things 1 was a hit that took the world by storm. Halloween costumes, T-shirts, and even coffee mugs revolved around the mystery of Hawkins, Indiana.
Season 2 of Stranger Things centers around Will Byers and his struggles with what looks to be PTSD from his trip in the Upside Down, his frequent flashbacks leaving him traumatized and debilitated. However, as the show goes on, it seems that these flashbacks are more of a reality and that the Upside Down is actually in Hawkins, Indiana. New threats approach, such as a demon shadow figure that haunts Will's flashbacks and a baby-demogorgon that is discovered in Indiana. But I won't go into to the details and numerous plot twists, because this season is worth watching for yourself.
For me, Stranger Things 2 lived up to all the anticipation I had built up over the past year. The perfectly timed Halloween theme definitely got me into the spirit before the holiday. Everything from the music, to the setting, to the chemistry between characters was exactly what I had hoped for. This season, I liked seeing more of Will Byers, played by Noah Schnapp. Schnapp definitely brought a whole new level to the show compared to his role last season, most of which was when he was stuck in the Upside Down and didn't have much screentime. His scenes while stuck in a flashback brought me chills. The script was also expertly written with the perfect comedic moments to break up the suspense and overall thrill of the show. Not to mention, the plot was up to par with what the Duffer Brothers had come out with in Season 1, unlike anything I had seen before.
Unlike Season 1, however, Season 2 felt like it had a lot more going on. There was the original conflict with the Upside Down and demogorgon, but this show also had additional problems that made the storyline hard to follow, not to mention that my favorite couples were broken up (I will never let that go, Duffer Brothers). Lastly, the storyline made heartbreaking choices to kill off characters I had grown emotionally attached to. Stranger Things 2 brought a whole new level of complexity with new characters, storylines, and love interests, something I both loved yet hated.
When the closing scene for episode nine faded off the screen, I felt like crying and smiling all at once. For the first time since Season 1, I actually had some closure. The monsters were killed, (some) couples reunited, and the anticipated Snow Ball finally came. Knowing the Duffer Brothers, though, that won't last long in Season 3. I can safely say that binge watching Stranger Things 2 was the best 10 hours I have ever spent. It was packed with action, romance and thrills,  and I am already planning on clearing my schedule for the release date of Season 3. Without a doubt Stranger Things 2 deserves a solid 5/5 Paws!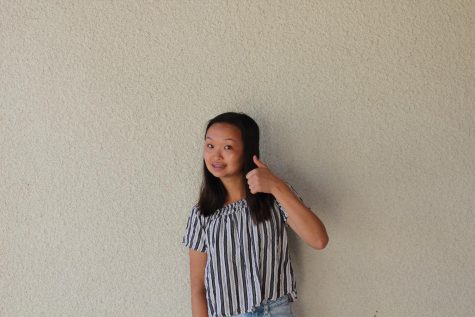 Emily Chang, Staff Writer
hi my name is chelea what's your favorite dinner food?