"Loving Lives" Play
Hang on for a minute...we're trying to find some more stories you might like.
Comedy, romance, extravagant accents and a fight scene or two: "Loving Lives" has it all.
From Nov. 16-18, West Ranch Theatre put on three outstanding performances of the play leaving audience members cheering for the characters and laughing at their antics.
The play takes place in January 1948 and follows a radio soap opera that is on the verge of being shut down by its producers. The show has just been moved to a run-down building with a caving roof and flickering lights. The lead of the play is the frantic and passionate Mac Hooper, portrayed by senior Scott Arrowsmith, who tries throughout the play to keep his radio show running. His female co-lead is found in junior Ella Kriegel, who portrays Bibsy Sullivan, a single mother who is determined to participate in the next airing of the show in order to get enough money to put a meal on her table.
"In a lot of ways, Mac is a lot like me," said Arrowsmith. "My character likes to do everything by himself and procrastinates and tends to yell at people. I relate to that about him."
The play found its comedy from characters such as Walter Steed, a flamboyant actor who is in love with himself, and Phillip Shipley, the producer's son who can be found constantly playing his red kazoo. Nick Carson and Spencer Kweskin both did amazing jobs capturing the comedic attributes of their respective characters.
Junior Lauren Franco, who played Rosie Pearl, and senior Levi Adams, who played Jack Hopper, generated the romantic side of the play while still managing to infuse comedy in their on-and-off relationship.
"The hardest part about the play was definitely getting the comedic timing right," said Franco. "Because that not only requires having the lines down but understanding the energy of the other actors and the audience."
But throughout the play, the students on stage understood this energy and completely held the audience's attention for the entirety of the two hours.
"'Loving Lives' was very good and very funny," said audience member Jodie Reyna. "But there's one character in it that was my favorite and that was Walter. His obnoxious personality actually drew me into the play even more because the actor that played him was so believable and lively that I couldn't stop watching the play."
Although before the show the actors felt nervous, afterwards there were only feelings of euphoria.
"I've always said I'd rather perform in front of 10,000 people I don't know than five of my best friends because my friends are more likely to judge," said Kriegel. "After a show, I'm on cloud nine. This is my passion and it's a dream to do it for an audience."
Even though the show had a relatively small cast of only 13 people and only one set, the theatre department managed to deliver yet another well-produced and professionally performed show. The play showcased the incredible talent of students at West Ranch as all of the actors managed to convincingly embody their characters.
Kriegel agrees.
"I think people should come see more theatre at West Ranch because I don't think people realize how talented their peers are. Trust me when I say, the people I have the pleasure of performing on stage with here are going to be doing amazing things in just a few years."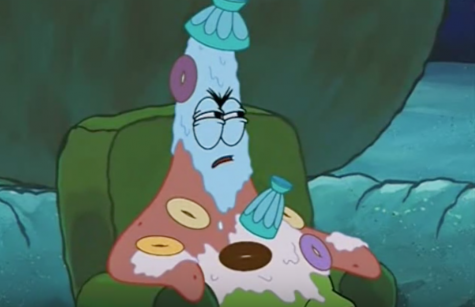 Megan Chang, Centerspread Editor
My name is Megan, and I like soccer, Japanese food, photography, and sleep. Parks and Rec is my favorite show, and the Bruins are my favorite team.