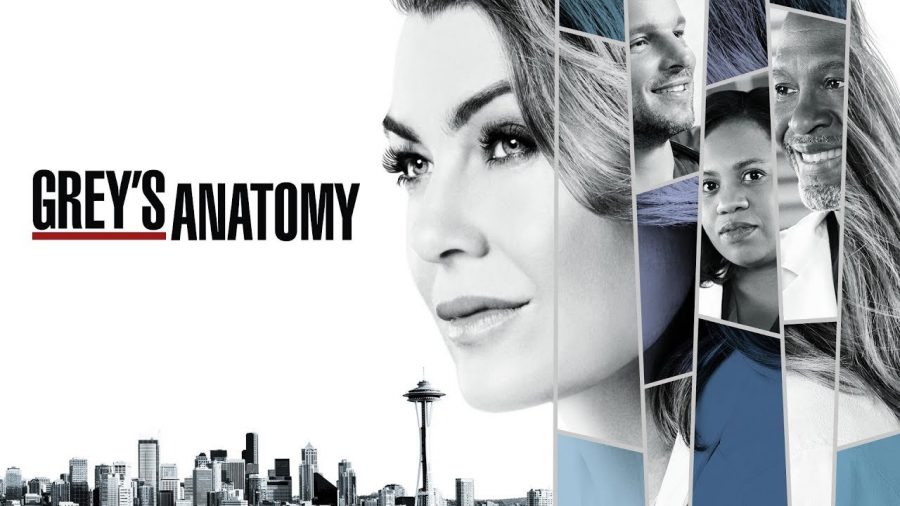 "Grey's Anatomy" Review
*Warning: Contains season 13 spoilers*
Fourteen seasons, 301 episodes, and hundreds of heartbroken fans. Each year, "Grey's Anatomy" manages to find a new way to keep their audience glued to their screens. Although season thirteen wasn't one of Grey's most popular seasons, the finale left fans with yet another classic cliffhanger.
To sum it up, the last episode of season 13 titled "Ring of Fire" left off with Grey Sloan Memorial engulfed in flames and everyone panicking for reasons of their own. Fan favorite Stephanie Edwards decides to quit her job after heroically saving a child, but nearly dying in the fire. Thus wisely following in Cristina Yang's footsteps and "getting the heck away from 'Seattle Grace Mercy Death.'" While the hospital is falling apart, Owen Hunt and his wife Amelia Sheppard anxiously wait to see Owen's sister who was previously presumed to be dead.
Back in Seattle, protagonist Meredith Grey is left deciding whether or not to fight for the first man she's grown feelings for ever since her epic love Derek Sheppard. But after grappling with her inner demons, she once again makes the selfless decision to let her potential lover go.
 Personally, season 13 felt like a filler season. Once the fight involving Karev and DeLuca was over, there weren't many memorable episodes until the jaw-dropping season finale. And to my disappointment, the show lacked the humor that's usually added alongside the drama. However, season 14 of "Grey's Anatomy" premiered this year on Sept. 28 and it's already beginning to revive the show.
  We're only half way into season 14, yet I'm enjoying it more than the past two seasons. Meredith's realistic perspective on life and Alex's witty comments continue to add a sense of humor to the drama. However, one thing that I'm not too excited to see in the storyline is Megan Hunt. She returns to Grey-Sloan Memorial after being held captive for many years, and yet shows no signs of post traumatic stress. Also, her addition to the show has no purpose other than to create awkward tension between her, Meredith, and Nathan Riggs.
  On the other hand, I was thrilled to hear of the return of cardiothoracic surgeon Teddy Altman who departed the show after season eight. As many can see, season 14 has the potential to restore "Grey's Anatomy" to it's former glory. In fact, their 300th episode has fans taking a trip down memory lane. Fans who've watched the earlier seasons of "Grey's Anatomy" will enjoy reminiscing as the original four (Grey, Karev, Bailey, and Webber) claim they're seeing ghosts from the past.
  Tune in to season 14 to see Meredith, Alex, Owen, Amelia, and many more characters develop their surgeon skills, as well as struggle to maintain their personal lives. You can find new episodes of "Grey's Anatomy" on Thursdays, channel ABC.