"Love Yourself: Tear" album review
Hang on for a minute...we're trying to find some more stories you might like.
  Seven months after the release of their wildly successful EP "Love Yourself: Her," BTS have added a second edition to the Love Yourself series.
  The album, comprised of 11 tracks, is called "Love Yourself: Tear," and while "Her" showcased the brighter and happier side of young love, Tear delves into the deeper and complex nuances of love. If you don't know who BTS is, check out my article here.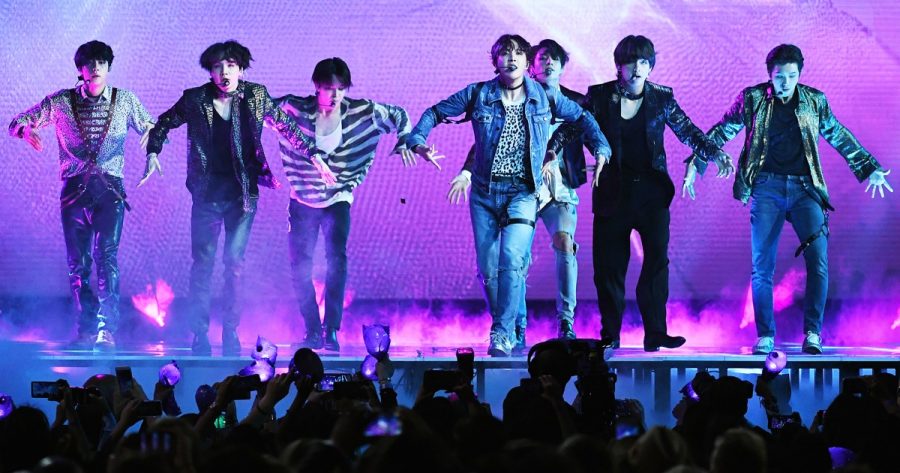 With that all being said, let's jump into the album itself. Reflecting the seven boys' diverse and widespread music tastes, every song on this album has a unique sound and hops around multiple genres.
   The intro, "Singularity," is a stand-out track performed by sole member, Kim Taehyung, or V. V's voice is known for being uber deep and rich in tone, making it perfect for slower R&B/soul influenced songs. Singularity is no exception to this role, and V's powerful voice shines in this passionate and bass-heavy song. The unique use of three beats in every measure give the song a flow and rhythm unlike any other on the album.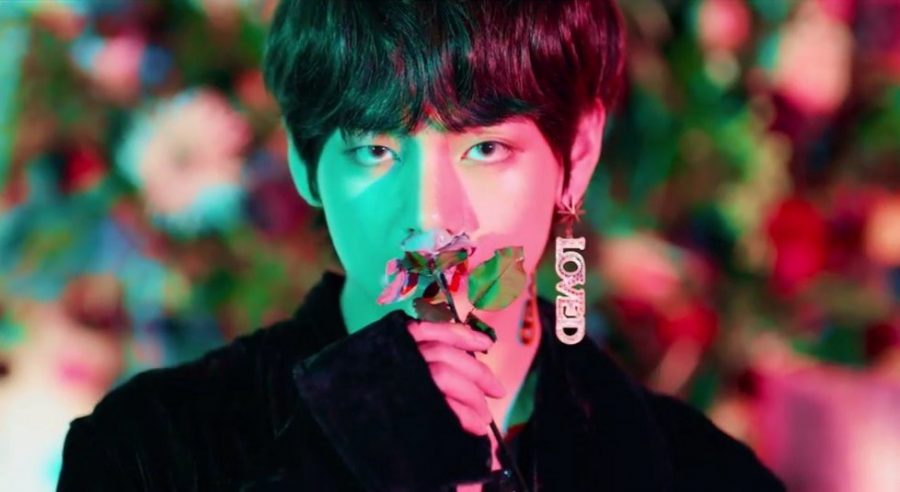 "Fake Love" is the lead single off the album, and it has more of an upbeat and powerful, yet angsty sound as all 7 members lament over fake relationships. The production on this has more of an electronic/EDM vibe and the strong choreography definitely matches the power of this song. For BTS fans, many describe the song and video as a combination of songs "DNA" and "Blood, Sweat and Tears." With exciting changes in tempo and unique production, this song definitely proves itself as the lead single.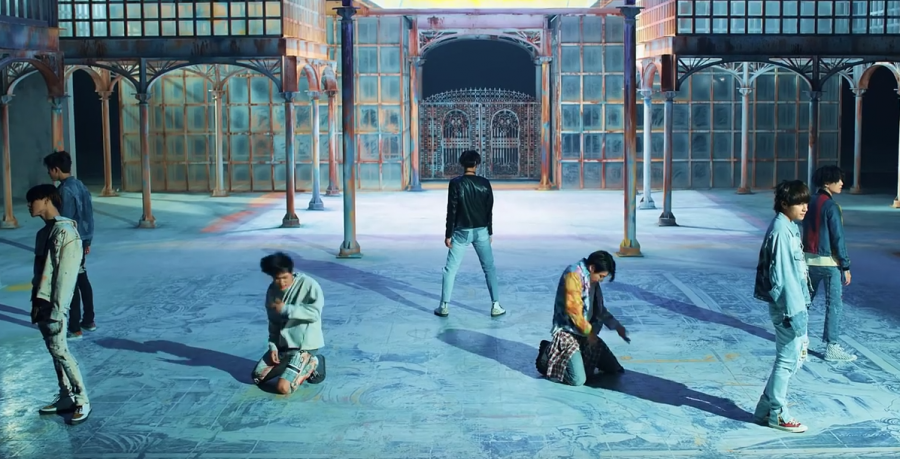 With Steve Aoki featured on the next track "The Truth Untold," I was expecting an upbeat song similar to their previous Mic Drop collab. But this slow and heart-wrenching ballad featuring only the vocal line is one of my favorites on the album. The soft piano in the background builds up to a louder orchestral fanfare, as each of the member belts and hits beautiful high notes, showcasing each member's unique voice.
   "133430 (Pluto)" is a fantastic, groovy, jazzy song that reminds me of Dean's "Love." The flute and guitar in the background and catchy beat give me island in the sun vibes. The happy-sounding beat juxtaposes the lyrics which are from the point of view of someone mourning over a break up.
    Next is "Paradise," a more pop-influenced song written mainly by Suga, about how it's okay to not have a huge dream to fantasize about. This song I found a bit repetitive and not as memorable as the other songs, but I resonate deeply with the message about dreams found in the lyrics.
  Another one of my favorites, "Love Maze," comes next, with vintage hip hop vibes of this song coming from the guitar in the background, deep bass beats and use of synth.
   "Magic Shop" is another favorite, with an ethereal and magical sound I find similar to Kendrick Lamar's "LOVE." The production is beautiful, and the lyrics are as always poetic: "Like a rose when blooming, Like cherry blossoms when being scattered in the wind, Like morning glory when fading, Like that beautiful moment, I always want to be the best."
   "Airplane Pt. 2" is a track that, on first listen, really surprised me. It has a definite Latin vibe, maybe influenced by the members' infatuation with "Havana" and "Despacito." The lyrics talk about BTS' exploration of the world and all the flights and places they've been, and this song is a continuation of BTS member J-Hope's song "Airplane" and features lines from its precursor.
  Next is "Anpanman," with the great message of being modern day and unique superheroes. This song definitely has more of a trap vibe, with its repetitive beat, deliberate use of autotune and catchy hook, it reminds me of a Fetty Wap song.
  Youngest member, Jungkook, loves the next track "So What." It's definitely a house song and the repetitive beat makes it a meh track for me.
  The last track on the album is "Outro: Tear," and the rap line shines here. Like "Anpanman," this song sounds more trap-influenced, but has more variety, as each rapper showcases their incredible flow and writing skills.
  Compared to their other albums, as I said before, "Tear" is much more diverse. Between my friends, with our diverse music tastes, we find a song or two (or three in my case) to absolutely love because they're fit for genres we listen to. But at the same time, we all have songs we don't prefer on the album.
Despite that, one thing BTS never fails to do in every track is sing and rap their hearts out. Their hard work and pure passion for music shines in every single track. In a musical world filled with happiness and happiness, their rawness, vulnerable lyrics and emotions in "Love Yourself: Tear" stand out from other music. In addition, the genre-hopping tracklist makes this album a must-listen for all.