"Be the Change" West Ranch Choir Concert 2018
Hang on for a minute...we're trying to find some more stories you might like.
On May 10, the West Ranch theater began to fill up with excited parents and music-loving individuals. The West Ranch High School choir — consisting of members of the combined choir, the Gold Rated Festival Choir, and the Gold Rated Women's Choir — was putting on their last concert of the year. With the theme of "Be the Change," the members of the choir used their musical talent and voices to send a variety of positive messages to the audience.
The show started with the combined choirs, who sang a classic spiritual song called "Ain't Gonna Let Nobody Turn Me 'Round," which through expressive foot stomping and strong vocals, expressed the frustration towards persecution of African American citizens in the 1960s.
In addition, the seniors surprised their choir teacher Molly Peters by singing Stevie Wonder's 1976 hit: "Isn't She Lovely" to her. The composition and performance the seniors put on were completely planned on their own, and their wonderful voices echoed their appreciation for their amazing teacher. The show concluded with a performance from all three of the Gold Rated Festival Choir, the Gold Rated Women's Choir and the combined choir. The Gold Rated Festival Choir sang a song of grief about the Indian Ocean tsunami that had occurred in December 2004. The lyrics expressed the victims' hopes for peace within their sorrows.
The Gold Rate Women's Festival Choir sang a song called "Lineage," which stressed how strong African American grandmothers were during times of slavery. Pictures of the choir members' grandmothers were compiled in a slideshow and played in the back as the festival choir sang. Two other tunes that the combined choir sang to the audience were "Ukuthula" and "You Have More Friends than You Know," which symbolized peace and love. The performances displayed to the viewers the significance of music bringing unity.
The concert centered around "being the change" was not only a final goodbye to the seniors but a platform for the choir to voice their opinions. Through their amazing voices and embodiment of a range of emotions, the members of the West Ranch choir represented change and empowerment.

About the Writer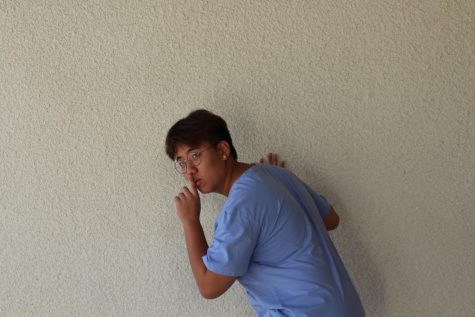 Minjoon Kang, Staff Writer
I love food and raps about food.