Riverdale Season 2 Review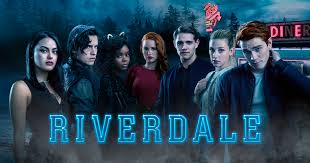 Hang on for a minute...we're trying to find some more stories you might like.
The CW's hit show, "Riverdale," had just wrapped up season two on May 16. As a fan of the show, getting to watch another episode every Wednesday night was the best time of the week. This season had 22 glorious episodes and was much darker and more thrilling than season one. If you haven't caught up on all things "Riverdale" yet, go binge-watch it on Netflix or on the CW app.
(Warning: this article contains spoilers)
Continuing the mystery from season one, we saw Archie was rushing his father, Fred Andrews, to the hospital after being shot by an unknown figure, dubbed the "Black Hood." Throughout season two, the Black Hood is constantly targeting and killing sinners to supposedly make Riverdale a better place. Earlier on in season two, the criminal manipulates Betty into getting rid of all the people she loves. If she doesn't, he threatens to execute them.
In episode 9, we see the big showdown and the killer is revealed. The killer is revealed to be the hardly-seen Riverdale High School janitor, Joseph Svenson.
This assumed ending to all of the drama was very underwhelming. After everything the Black Hood did to the town of Riverdale, the writers revealed it to be the janitor, who we rarely even saw two episodes before.  
Tons of fans of the popular show, including myself, were very skeptical and disappointed about this being the big discovery. Many supporters of the show began theorizing that this wasn't the end and were creating ideas of who the real Black Hood was.  
In episode 21, the actual Black Hood is revealed. Many people had predicted that Hal Cooper was, in fact, the masked shooter, and it's true.
This was the greatest reveal in the whole season. There have been many heart-stopping and jaw-dropping moments in the show, but this takes the cake.
The season finale left us off with a major spine-chiller: Archie Andrews, the main character, gets framed and arrested for murder.
"Riverdale" hasn't failed to keep us waiting for the next season. We all want to know what will happen next. Thankfully, on April 2, the CW renewed the hit show for a third season. The fanbase of the show will have a lot to look forward to. "Riverdale", keep it going with the mysteries!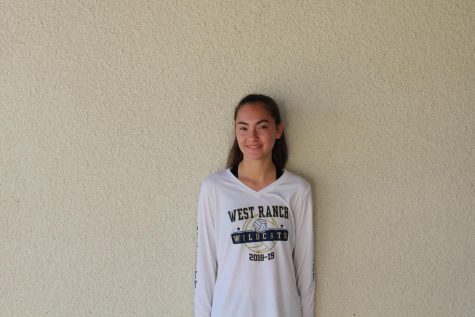 Erin Eskoff, Staff Writer




I'm Erin! You can most likely find me playing volleyball, watching "To All the Boys I've Loved Before," or shopping in the mall. Thanks for stopping...