Represent-ASIAN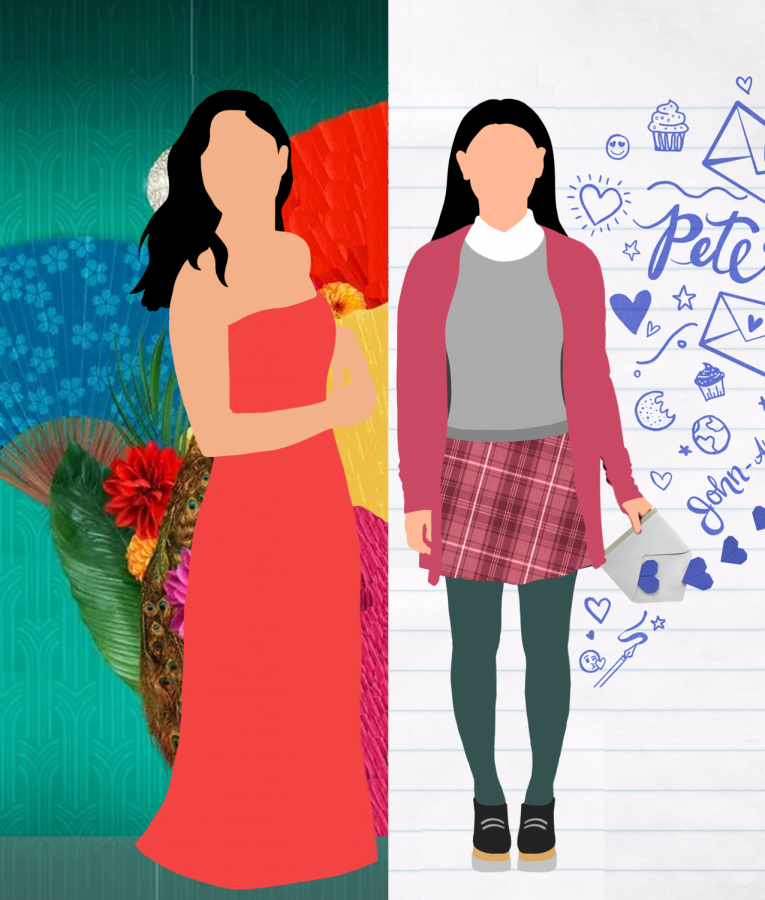 I was born in 2003. That meant endless summer afternoons watching "The Suite Life of Zack and Cody," "Zoey 101" and "Good Luck Charlie." Shows like these were a part of my life, whether I realized it or not. Something I never truly noticed, though, was how little Asian representation there was. Besides Brenda Song and the occasional "walking calculator" type role, lead roles or love interests never seemed to be Asian.  Of course, as a naive 6-year-old, I couldn't be bothered by this. All I cared about was whether Miley chose Jake or Jesse on "Hannah Montana." But looking back on it now, growing up without having many Asian figures in the media influenced me in a number of ways.
It's not easy growing up and not seeing anyone that looks like you in TV or movies. After all, actors and actresses were considered the standard of beauty, and it seemed as if I never met that standard. Not to mention, whenever there were Asian roles it seemed that the only thing that characterized them was their ethnicity and the stereotypes that followed. I was only around ten when I began hating the fact that I looked nothing like the beautiful blue-eyed actresses in all my favorite movies.
You're probably wondering why I'm choosing to write this now. Surely there has been way more Asian representation these past ten years. And you're right, there has. The recent release of "Crazy Rich Asians" and "To All the Boys I've Loved Before," for example, stirred up a lot of support from the Asian community.
As TIME Magazine puts it, "Crazy Rich Asians" was like a breath a fresh air for "Asian audiences the world over who have waited decades to see themselves represented on screen in all their diversity." And believe me, I felt it. I felt the wave of pride washing over me as I sat down on the plush movie theater chair. I loved how for the first time in a while, having an Asian love interest didn't feel out of place or strange in any way. I loved how I was surrounded by so many non-Asians in the theater that loved the film just the same. I felt as if I had won some sort of battle, and that I could finally relax. Rachel Chu and Nick Young were a representation of the type of inclusion that my five-year-old self needed while growing up. The sad thing, though, is that it shouldn't be this way. It shouldn't be that every time an ethnicity gets included it is a rare occurrence that causes a whirlwind of celebration. It shouldn't be that the Asian community had to wait decades for proper representation; it's been 25 years since the last film with an all-Asian cast, "The Joy Luck Club." It shouldn't be that of the 174 major 2016 films, only 3.1 percent of the top roles were played by Asians.
"To All the Boys I've Loved Before" on Netflix is another film recently released with an Asian lead. Something that stood out to me about this film was that the ethnicity of the main character, Lara Jean, was not made the focal point of the movie, unlike "Crazy Rich Asians." Lara Jean was Korean, and that was that. The filmmakers didn't make it seem like a polarizing characteristic that made Lara Jean different from everybody else, yet they still highlighted every beautiful aspect of Korean culture. "To All the Boys I've Loved Before" completely changes the standard of Asian representation in the media for the better. We need more of this. More integration, more inclusion, more diversity in films that doesn't feel out of place or like it's a "special occasion." It's time for us to take back Hollywood and receive the representation that is rightfully ours. It shouldn't be something that we have to fight for.
For too long Asians have been in films primarily for martial art roles, as if there is nothing more to Asian culture besides that. Don't get me wrong, I love a good Bruce Lee film just as much as anyone else, but for a long time I have wished that people could see how much more Asians have to offer. I'm tired of acting as if the occasional film with proper representation is enough to satisfy me and minorities all over. No. As a society we have to come to a place where this is what is considered normal, not a victory.
But I end this on a hopeful note. Hope that one day every film will have a diverse and inclusive cast, and it's just another everyday thing. Hope that in the future, little kids can watch TV and see equal representation for every minority and someone that looks like them. (Also, hope that "Zoey 101" has a rerun).
About the Writer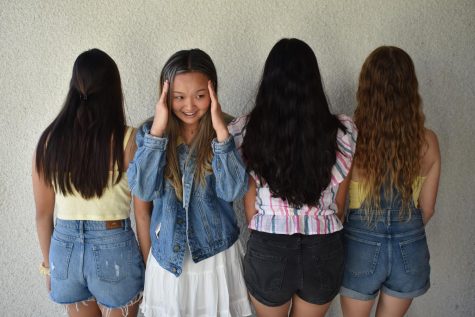 Emily Chang, A&E Editor