"The Chilling Adventures of Sabrina" Will Have You in Chills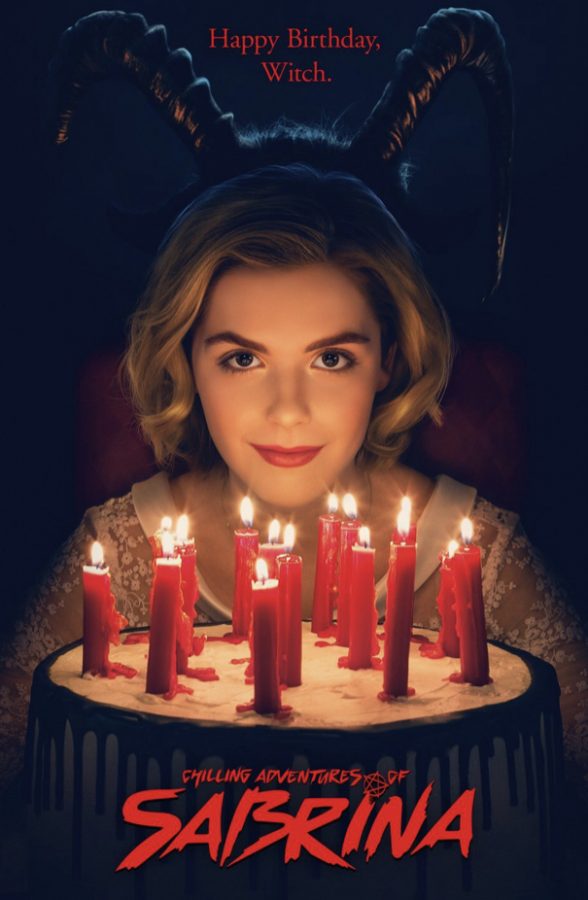 Five mere days before Halloween, Netflix released a new spooky drama, perfect for the teenage and young adult audience. Created by the writers of "Riverdale," this modernized spinoff of "Sabrina the Teenage Witch," streamers have awaited for the first season since the trailer was released.
(Warning: This article contains spoilers)
Beginning the show as a religious "Riverdale" watcher, I had high expectations after hitting the play button to start the series. Knowing what the creators of the show had produced before, I envisioned it to be very dark, gloomy and mysterious. I expected it to be pretty much an almost-identical setting as "Riverdale" and a typical, yet suspenseful depiction of Halloween time. With both shows based off the "Archie" comics, I was anticipating that they'd be similar.
Immediately, this coming-of-age story introduces the main character, Sabrina Spellman, played by Kiernan Shipka. Sabrina turns out to be half-witch and half-mortal, struggling to keep her two sides in check.
Slowly, while watching, I realized what her two sides represented. Her innocent mortality portrays the kindness we show and her witch-like depravity displays the darkness in people. I really enjoyed that idea presented through the main character. It's not often where shows like this bring representation of reality as an element.
However, although I liked the idea of a darker Sabrina, I was conflicted as a majority of a younger audience might think witches only perform black magic and worship the devil. It especially may happen when Sabrina is pressured by her aunts, Hilda and Zelda, to choose her evil witch side.
There wasn't much spell-casting, which was a little disappointing considering there were many witches involved. In the show, there were a few spells here and there, but I expect many more in the next season.
Additionally, it wouldn't be an incredible teen drama if there was no romance included. Harvey Kinkle, played by Ross Lynch, resides in Greendale, where he begins dating Sabrina.
I wouldn't be surprised if Ross Lynch wins every girl's heart over with his charm, just like Noah Centineo did on "To All the Boys I've Loved Before." With his charisma, looks, and intelligence, Peter Kavinsky might have some competition.
Greendale is the town right across from the Sweetwater River in Riverdale. With the same creators behind the scenes, will there potentially be a "Sabrina" and "Riverdale" crossover? Many people, including myself, can only hope that the two Archie Comics shows will join forces in the future.  
Everything from the sets to the acting was phenomenal, but every teen drama show has some sort of breakup. Sabrina eventually pushes Harvey away in order to save Greendale from dark magic. Harvey opens up to give her another chance; however, she sadly denies to get back together with him. My heart was shattered when the two split apart. The scene where the breakup took place, however, was one of the scenes with the best acting out of all ten episodes.
Overall, "The Chilling Adventures of Sabrina" was the best way to kick off Halloween. I will definitely be excited when season two is released as well as a potential episode with "Riverdale" characters in it, too. If you haven't caught up with all things Sabrina, all ten amazing episodes are on Netflix, ready for you to binge-watch.
About the Writer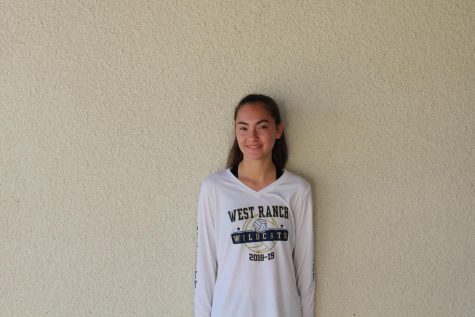 Erin Eskoff, Staff Writer




I'm Erin! You can most likely find me playing volleyball, watching "To All the Boys I've Loved Before," or shopping in the mall. Thanks for stopping...