"Brazen: Rebel Ladies Who Rocked the World" Book Review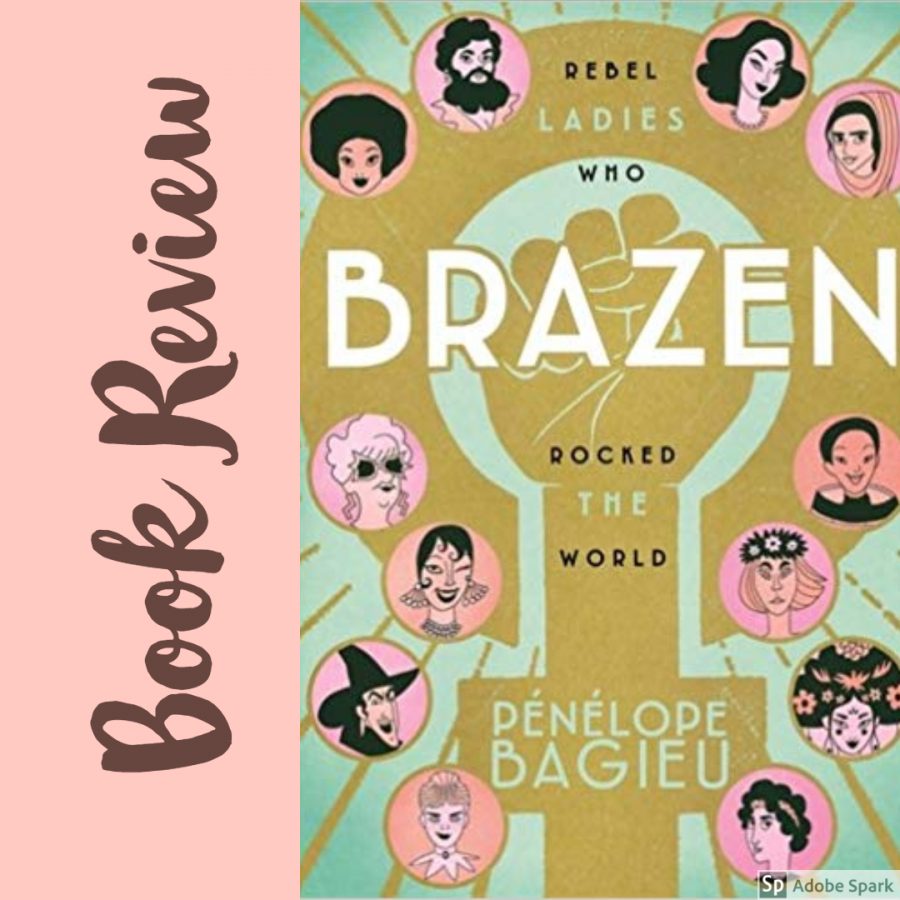 I don't know exactly how I noticed this book. Maybe it was the bold, coordinated color scheme, or maybe the eye-catching title. All the same, I picked it up, excited for a compelling read. And I'm happy to say I wasn't disappointed.
"Brazen: Rebel Ladies who Rocked the World" is a book written by Penelope Bagieu highlighting the lives of women throughout our history, from ancient Greece to the 21st century. It is an untraditional sort of book, using colorful graphic comic strips to depict the life of each heroine. I'll admit, I was surprised when I turned the page, expecting to see lines of text, and instead saw bright pictures and illustrations.
Nevertheless, I read it, and have only one thing to say: everyone NEEDS to read this book RIGHT NOW. It will change your life.
First off, the illustrations in this book were absolutely amazing. Each page was full of bold color, coordinated to match a theme specific to each heroine. The illustrations were very detailed, and they truly captured the life of each biography. When reading this book, I truly understood what "a picture is worth a thousand words" meant. The graphics brought the compelling stories to life. I especially loved the cover designs for each heroine, which depicted a scene from their lives in dramatic colors and shapes.
Through these illustrations, Bagieu wove an intricate and interesting biography for each woman in the book. The hard work and research that was put into creating the stories shined through each and every narrative. I learned so much about our history, and I was shocked that women I had never heard of made such huge impacts in the world.
This book was simply empowering, not only intellectually but spiritually. Women are often marginalized in our history, dedicated a single sentence crammed in the back of a textbook, despite having contributed so much to the development of our species. Did you know that it was a woman who invented WiFi? Her name was Hedy Lamarr. She was a famous Hollywood actress during World War II, and she often spent her free time inventing odd contraptions. Determined to help with the war effort, she invented technology to make radio transmissions more efficient and impossible to jam. Today, that technology is used for WiFi.
Women have always been pioneers on life's frontiers throughout history. Our school curriculums often paint a skewed image that the human legacy was only built by the hands of men or grand empires. "Brazen" taught me that that is simply not true. I suddenly felt so powerful after reading this book. I felt like I could make a difference by being who I want to be and doing what I want to do. I was so happy and thankful to the author. Finally, women were getting the recognition they deserve.
I recommend this book, not only to young women and girls, but to anyone who truly wants to gain an empowering and complex story of the human experience.
I give this book 10 out of 10 Paws.
About the Writer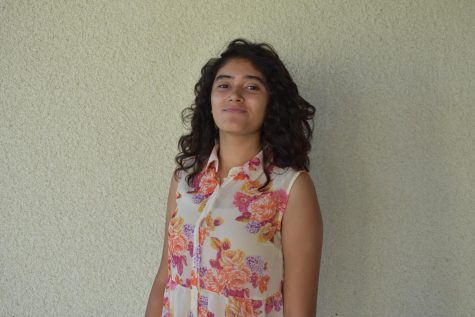 Iman Baber, Opinions Editor
Hello! I'm Iman, and I'm a junior here at West Ranch. This is my third year in journalism, and second year as opinions editor. I love Marvel, Star...