My Experience With the Avengers 4 Hype
Hang on for a minute...we're trying to find some more stories you might like.
Nov. 29
I wake up around 6 a.m. to get ready for my first-period class. I ignore the dry soreness of my throat, so I can quickly check my phone for anything important that might have happened while I was sleeping. The quick scan yields no results, so I get out of bed and prepare for the upcoming day. I sleepily stumble through my routine, the only solace of this morning is the promise of my open period later on in the day. I finally reach the best part of the morning, my breakfast feast. This delicious meal includes a wide variety of food: fruit loops, and milk. As I munch down on my delectable food, I pull out my phone and begin to scroll through Twitter.
After scrolling through the app half-heartedly for an amount of time that I'm not particularly proud of, I finally stumble upon something that makes my jaw drop. There's an event with the "Avengers Infinity War" directors, Joe and Anthony Russo today. Maybe the "Avengers 4" trailer will drop today at the event. I completely ignore my feast so I can look into what others think about this new information, they confirm my suspicions that a new trailer might be coming today. Titles such as "The Avengers 4 trailer could be released on Nov. 29"  litter the internet. I tell myself to calm down before I start to hyperventilate. If it does come out, I'll probably burn my house down in excitement. If not… I'll probably burn my house down in sadness.
Dec. 3
I begin to stir around 6:25 a.m., already late for my long day at school. I rush out of my bed, ignoring the cold air that envelops my body. I think about the double whammy that I was hit with this weekend as I shower. Not only did the "Avengers 4" trailer not drop, but the whole weekend was now over. I fly through my routine, including my gourmet meal of frozen waffles. I daydream about destroying all Mondays while my mom speeds to school. We finally arrive at school, and I dart to class. I greet the teacher, with solemn courtesy and grab my computer. Plopping down at my usual seat, I stare gravely at my slow computer. While I log in, dark thoughts about Marvel cloud my thoughts. I finally get in and get on the internet. I decide that, instead of doing something productive, I should read about "Avengers 4" theories. As I research the corporation, I stumble across that makes me sigh in dejection. There, in all of its evil glory, stood the "Captain Marvel" trailer. I have been waiting days for the release of the "Avengers" teaser, so, of course, Disney would release this trailer instead. This was bound to be a decent trailer, but nothing could compare to the "Avengers 4" trailer. I suddenly fall from my seat and begin to sink into a black hole of darkness.
Dec. 7
My eyes drowsily blink open. I glance at my phone to check the time, 6 a.m. I have no motivation to get up for school, the whole fabric of my existence shattered by the evil corporation Disney. I decide to fake being sick, hoping my Mom will let me stay home from school. I get on to Youtube and check my homepage. "Marvel Studios' Avengers – Official Trailer" by Marvel Entertainment positioned itself at the top of my home screen. Here we go!
My Reaction
Oh my gosh! Oh my gosh! Oh my gosh! That was the greatest two minutes and twenty-five seconds of my life. Instantly energized, I race out of my bed and begin to parade around the house. I'm going to keep watching this trailer forever… at least until the next one drops.
About the Writer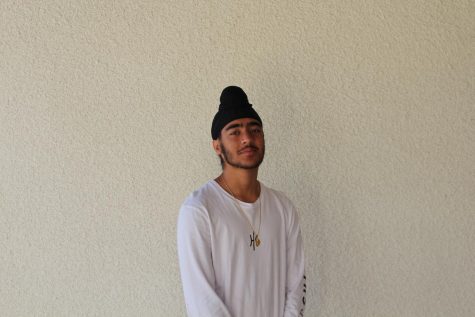 Jay Singh, Staff Writer
What's up West Ranch. I'm a Celtics fan. That's basically my only quality.