"Gourmet Makes:" A Bon Appetit YouTube Series
Hang on for a minute...we're trying to find some more stories you might like.
Whether it's Gushers, Twinkies or Cheetos, pastry chef Claire Saffitz from the Bon Appetit Test Kitchen has tried her hand at making gourmet, at-home and improved versions of these iconic snacks. "Gourmet Makes" on YouTube is a lively and problem-solving series where you can sit back in the comfort of your couch and watch a professional pastry chef attempt to create better versions of these treats. Often times, they are improved in areas of taste or created without the typical harsh chemicals and preservatives. Though the videos always conclude with a full recipe detailing how to make the dish, they often times require obscure tools such as dehydrators or pasta extruders which makes it a lot easier to sit back and watch Saffitz as she makes the recipe herself.
One of the best things about the series is Saffitz herself. Her lively and persistent personality leads to an interesting show full of trial and error, with constant ups and downs until she finally ends up with her perfect product. Though she may often times be setback in her process, she never gives up and always comes back with a smile and fresh attitude to try a new method or tactic. Through the series, the viewer is introduced into the mind of a pastry chef and shown the ins and outs of how she deduces problems, uses her technique to try different methods, and ultimately sometimes consults the chefs around her for advice. The show teaches the viewer a lot about how to use different kitchen tools that are relatively obscure just by watching and observing what she does, which has comes in handy if they ever need to recreate something in that dish.
However, the show does have downsides to its practicality. While many times the food is able to be recreated in a "gourmet" manner and able to be recreated at home, the tactics and tools that they use can be very obscure and "one-use" type tools, which makes the recipe impractical to attempt at home. Claire works to give full and detailed instructions on what steps, along with video footage, on how to recreate the item for yourself, however it ultimately doesn't lend itself to recreation. I mean, I would love to recreate gourmet Sno Balls at home, but I'm not exactly ready to splurge on both an aerated mist gun and a dehydrator.
Bon Appetit is constantly producing new series and footage of recipes shown in their magazine, along with series like "Gourmet Makes." This constantly keeps their viewers intrigued to see what new and creative recipe Claire will come out to recreate for the audience. With a constant flood of positive comments and fans suggesting new items to recreate, I don't think this successful series will stop anytime soon. To check it out, search "Gourmet Makes" on YouTube to check out the newest recipe where Claire makes an at home, gourmet version of instant ramen.  

About the Writer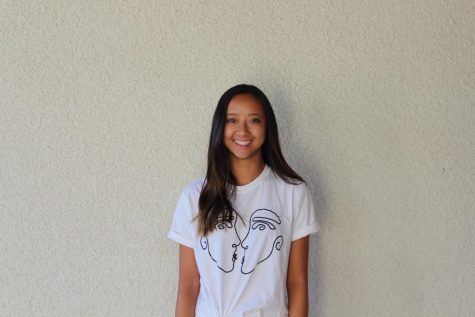 Sydney Young, A&E Editor
Hey I'm Sydney and I'm a senior and an arts and entertainment editor in Pawprint. I love Corgis and Disneyland and New York and Lionel Messi.