National Portfolio Day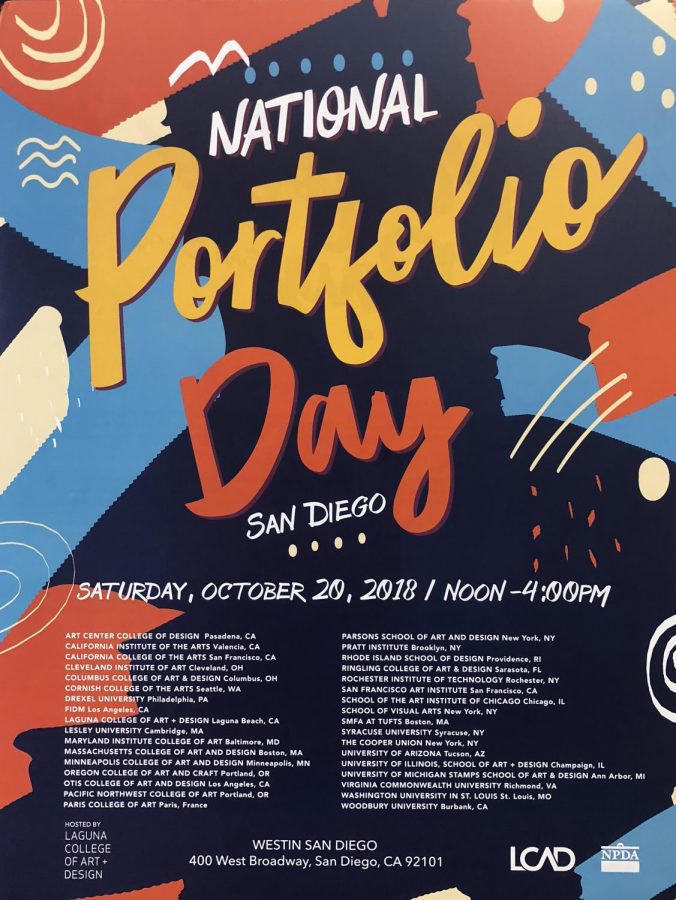 National Portfolio Day is a portfolio review session for prospective art students who want professional feedback on their portfolios before applying to college. On Oct. 20, the event took place in downtown San Diego from 12:00 p.m. to 4:00 p.m. There were about 50 art college representatives that attended, including Rhode Island School of Design, CalArts and Boston University School of Visual Arts.
San Diego was a less crowded location for National Portfolio Day, compared to Los Angeles or New York. The event is held at many locations such as New York, New Mexico and Paris. This time, National Portfolio Day at San Diego was hosted by Laguna College of Art and Design.
Before arriving at National Portfolio Day, students should prepare a portfolio of around 10-15 pieces that vary in medium. It is important to know the significance behind the pieces as they ask specific questions about a certain part of the piece or why a certain medium was chosen.
From experience, I can say that National Portfolio Day is the best opportunity for artists to prepare for college applications. Through this event, I got the chance to learn about the stance of my work and get a look at everyone else's work. As a student artist, it is hard to go out of your AP Studio class to see others' work. Therefore, this event is the perfect opportunity to get advice about any improvements for a final portfolio. Living in Santa Clarita, I never had the chance to see students' work outside of my class, but I finally got to see work from San Diego artists. Each college representative spends about ten minutes looking through your portfolio and asking any questions about the meaning behind the piece or technique. Most schools will take enough time to give useful information rather than a quick look-through and mediocre comments. Although there wasn't that many people, there were long lines because of the long individual portfolio reviews.
Overall, National Portfolio Day is a great learning experience prior to the application process. The event is a creative space that allows students to be vulnerable to professional critiques without the pressure of it being the real college application.
About the Writer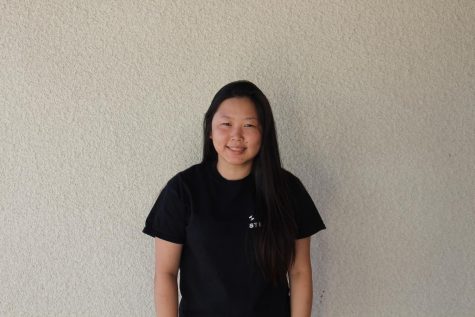 Christine Joo, Social Media Editor
I love the Dodgers and Basquiat who is an art genius. Also, there should be more movies with Asian casts!