The Bachelor Season 23 Predictions
"The Bachelor," one of America's most beloved shows, kicked off with a new season on January 7, 2019. Colton Underwood is the new lucky bachelor with 30 women from all over the nation fighting for a intimate relationship with him. In the first episode, although Colton tried his best to react to meeting all the bachelorettes the same, it was evident that he had a more natural connection with certain girls in comparison to others. After watching a few of the first episodes, these are predictions of the top two bachelorettes that I think will be a shoe-in for the finale and the top two bachelorettes who will be for sure going home.
The top two girls who I think will make it to the finale, or at least the hometown visits, are Hannah Brown and Cassie Randolph.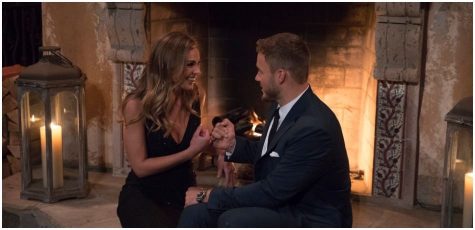 Hannah Brown, also known as Miss Alabama 2018, is one of the 30 women competing to find love with Underwood. In episode two, Hannah was the first girl to a one-on-one date with Colton of the season. The date began with a horseback riding trip leading to a small picnic and a hot tub. It seemed that the date was going really well until they got off the trail and into conversation. The couple took turns saying toasts. Colton proposed a toast to getting to know Hannah better and tried to make Hannah feel comfortable during his toast. When it came to Hannah's turn, she failed to return the same romantic mood and instead made Colton second guess the connection he thought he had with her. As they moved into the hot tub, Colton decided to say something about the awkwardness instead of ignoring it. Hannah's reaction showed that was even more uncomfortable when Colton said something. She tried to deny it, but it was obvious to the audience that she was faking the smile and the words, "I'm not uncomfortable. Is that what it seems like?" Throughout all this awkwardness, it was apparent that there was not a high likelihood that Hannah was going to stay. However despite all this, Colton still ended up giving a rose to Hannah by the end of the night, which made it obvious that Colton was willing to work harder to keep the relationship alive. Colton didn't do this with any of the other girls that had some hardships on the dates which is why I think Hannah will stay.
Cassie is another girl that my natural intuition tells me is going to stay. She only went on group dates. On group dates,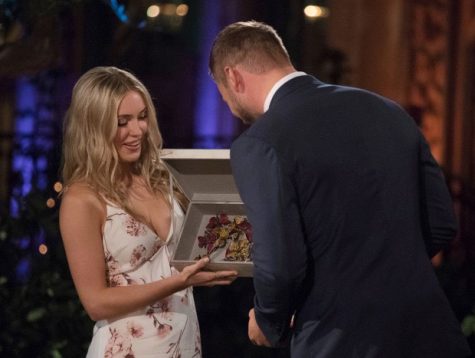 each girl rotates with Colton and takes turns having alone time with him. After Cassie and Colton's time together, Colton described her unlike any of the dates he's described before. Colton said that he and Cassie had a "natural connection" and found that it was "extremely easy being around her." He also included that, at the very end, "there was definitely a future that could happen there." Watching Colton and Cassie bond definitely convinced me that they could make it.  Colton said that he didn't feel the same comfort "like [he] did with Cassie".
The top two girls who I think will for sure go home before the hometown visits are Demi Burnett and Nicole Lopez-Alvar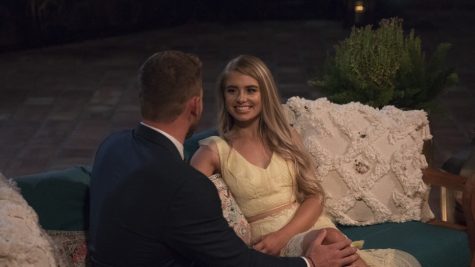 Demi is the "drama queen of the season." Every season of the Bachelor includes one girl who stirs up drama and makes the show interesting. After watching about five seasons of "The Bachelor," there are small patterns that occur in each season. Because it is a reality TV show, it's important that the viewers get their dose of drama for each episode. Demi is arrogant when it comes to her relationship with Colton and has already made two girls cry in the past three episodes this season. Each bachelor always keeps the girl that everyone is rooting against until one or two weeks before the hometown visits, or before the relationships get serious.
Nicole: Although Colton has a good time with Nicole on the group dates, it's obvious that he doesn't have the same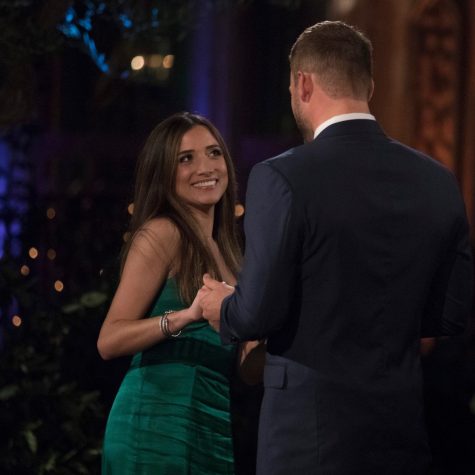 connection as the other girls have with him. In episode 2, Colton was focused on bonding with the girls on a more personal level. When it was Nicole's turn on the group date to talk to Colton, she talked a lot about her family and ended it there. They didn't seem to actually learn more about each other, it was just Nicole telling facts about her family. It's noticeable how she really works to be comfortable with him and after seeing other girls have more natural conversations and dates. It looks like Nicole is more invested into Colton then he is in her.
This show is highly anticipated and the romance in the show makes everyone fall in love with it. "The Bachelor" is definitely a classic TV show, and making predictions makes it that much better. My predictions won't be proven true or false for another few weeks or at least until the hometown visits. If you want to watch it, "The Bachelor" airs every Monday at 8 p.m. on ABC.
About the Writer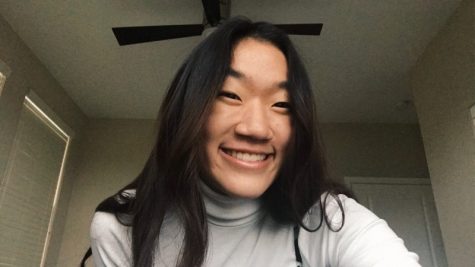 Ashley Park, Features Editor
hii i'm ashley. my 2 favorite things in the world are starbucks and tuesdays with morrie ;) read my stories!!!