"Star Wars" Stans are Ruining the Franchise They Love
Hang on for a minute...we're trying to find some more stories you might like.
What is a stan? The dictionary defines a stan as an overzealous or obsessive fan of a particular topic. With the magnitude of a franchise like "Star Wars," stans are bound to be created. The massive movie series has a gross total, while adjusting for inflation, of $8,926,772,232, second of all-time in money earned by a franchise.
But ever since Disney has purchased the franchise, stans have been pushing a negative narrative around the new generation of films being produced. These "Star Wars" enthusiasts have created a toxic cloud that hangs over the franchise, leading me to say that "Star Wars" stans are ruining the franchise.
"Star Wars" fans are notorious for their strong opinions about the franchise they love. With the emergence of social media, these fans have been given an extremely large platform to voice their opinions on whatever they want, which comes with positives and negatives.
In the case of "Star Wars," the results have been largely negative. Stans have voiced their displeasure on all sorts of topics pertaining to "Star Wars." The conversations surrounding the franchise have slowly devolved from innocent debates to racist, sexist and bigoted hot takes. To be clear, not all stans have reacted in this way; some are just very passionate about the movie franchise that they love.
Many have attacked actors such as Daisy Ridley, John Boyega and Kelly Marie Tran due to their gender and skin color. Ridley and Tran have even been harrassed so much that they have been forced to leave social media. Others have condemned "Star Wars" for the "horrific" changes that Disney is making to it. As time passes, things change, and with every movie "Star Wars" releases, the lore is altered. This evolution often incites an onslaught from fans of any institution, but the idea of hate due to change is ludicrous.
People have the power to effect change. In the case of "Star Wars," a select group of stans have harassed and attacked the stars of the franchise that they swear they love. They have attacked the masterminds of the "Star Wars" Universe, Kathleen Kennedy and, formerly, George Lucas. These stans have shifted the entire trajectory of the franchise moving forward as they savagely criticized Episode VI when it was too similar to Episode IV and chastised Episode VII when it was too different from all of the previous installments before it.
"Star Wars" has always been about equality, from giving a lead role to a strong female character to fighting against the fascist Empire. It is time for stans to accept equality, embrace the change and to finally, fully, accept "Star Wars".
About the Writer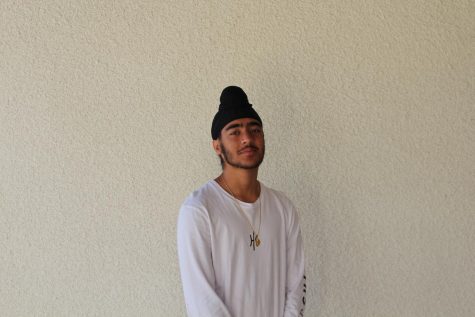 Jay Singh, Staff Writer
What's up West Ranch. I'm a Celtics fan. That's basically my only quality.