"The Perfect Date" Didn't Deliver A Perfect Movie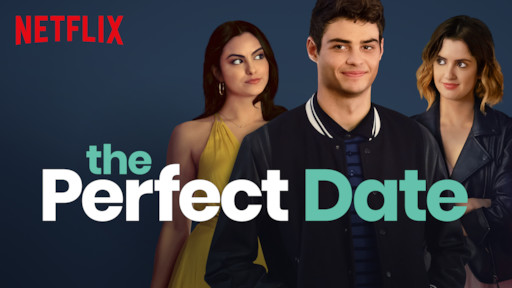 On April 12, 2019, Netflix released another original movie dubbed "The Perfect Date." Starring Noah Centineo, Camila Mendes and Laura Marano, this new rom-com didn't appear to be anything special.
Last August, Netflix released "To All the Boys I've Loved Before," the well-loved movie that Centineo is known for. "The Perfect Date," also set in high school, reveals the hardships and challenges that students overcome through Centineo's character, Brooks Rattigan.
However, many of the obstacles the characters face can easily be misinterpreted, and they often negatively portray high school students.
For example, this whole movie is about Rattigan making money off changing his identity for girls who need a date to pay college tuition for Yale. This may force viewers to think that they need to change who they are to be "perfect," which should never happen.
The first girl Rattigan takes out is Celia, an anti-social underdog, played by Laura Marano. Since the beginning of the movie, Celia has clearly caught his eye, and everyone knows, like any typical rom-com, that they're meant to be.
At a party, he finally meets a beautiful, rich girl named Shelby, played by Camila Mendes. Rattigan practically falls head over heels for her, but later on, she fills the shoes of a "typical rich girl:" snobby and arrogant. This is also another example of how this movie can leave a terrible impression of girls who come from wealthier families.
Overall, this wasn't Netflix's best production. There were many cliché moments in the movie that were not used to elevate the plot. The whole time watching, there was no surprise or excitement and each scene was very dull.
If there is one rom-com on Netflix to watch, it would be Centineo's other one "To All the Boys I've Loved Before," which had so much going on and had more complexity to bring the storyline to the next level.
"The Perfect Date" is just like any other lackluster film. It's pretty predictable for the full hour and a half, and, in the first 20 minutes, the urge to exit and start watching another show is very strong.
The plotlines are pretty boring in the movie, but the biggest concern is what people could take away from it. Easily, Rattigan taking out many girls gives the impression that he is a player, and other viewers might begin to think it's okay to do the same.
This movie is definitely for the ones who love any simple high school romance.
About the Writer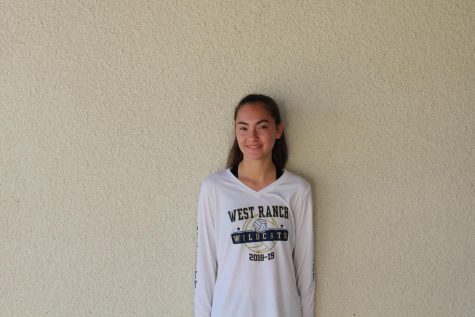 Erin Eskoff, Staff Writer




I'm Erin! You can most likely find me playing volleyball, watching "To All the Boys I've Loved Before," or shopping in the mall. Thanks for stopping...