The summertime is peak season for driving to LA and visiting trendy eateries. However, one trip to any "Instagrammable" cafe costs more than my net worth.
What these restaurants don't want people to know is that the acai bowl they charged $15 for is actually easily recreatable at home. To help out everyone on a budget, here is a list of some of the most popular LA healthy foods, and how to make them at home.
Acai Bowl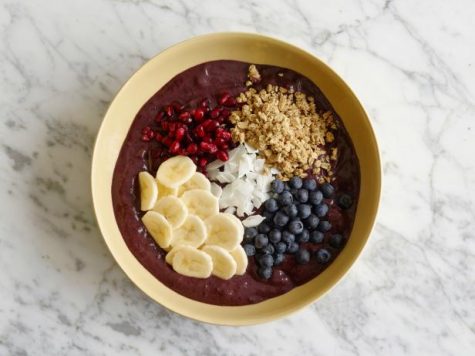 This infamous bowl of tropical goodness began in Brazil and slowly made its way into Hawaii and Southern California. The acai bowl has two main components: the blended smoothie portion and the toppings. The blended smoothie can be made by adding the acai packets and non-dairy liquid into a blender, and the toppings can be anything that your heart desires (the traditional bowls, though, have strawberries, blueberries, bananas, granola and honey).  After about 10 minutes of preparation, your acai bowl will be finished! Acai bowls from cafes or restaurants cost anywhere from $7-15, but making it at home costs around $4 on average per bowl.
To make one at home, here are some items you will need :
-a blender, NutriBullet, or food processor
-some frozen acai packets (Sambazon is my personal favorite brand)
-non-dairy liquid (I prefer orange juice, coconut water, or almond milk)
-honey
-granola
-fresh fruit of your choice
Iced Almond Milk Latte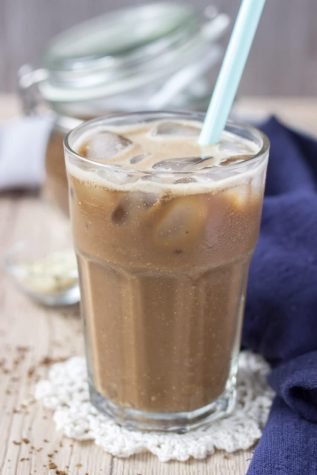 A phenomenon arguably propelled by the YouTube Influencer Emma Chamberlain, iced almond milk lattes are a drink that overwhelms the feeds of trendy Instagram users.
Cafes like Alfred Coffee serve overpriced versions of this drink, but an iced almond milk latte is quite possibly the easiest drink to recreate at home. Simply brew coffee (the Keurig coffee pods are my favorite, but if you prefer going through the process of freshly pressing your own coffee, then go for it) and add almond milk beverages of your choice.
The most basic (and my personal favorite) addition is unsweetened vanilla almond milk, but any other almond creamer or milk will work as well. Sweetener is optional to finish off the drink, and I always like to add agave nectar to sweeten up the latte.
Avocado Toast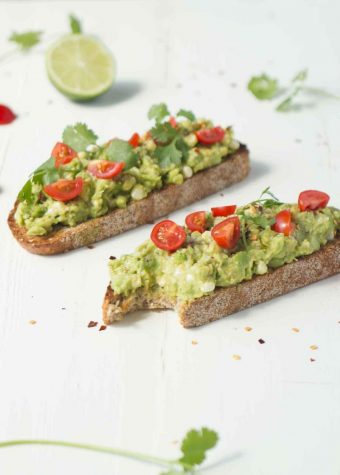 Considering the fact that avocado toast is a stereotypical LA dish, it seemed only fair to include it in this list.
Start by toasting any type of bread (sourdough is most popular) and spread mashed avocado over the top. This is the most basic version of avocado toast, but if you want to take it to a whole new level, you can add a variety of toppings such as cherry tomatoes, lemon juice, a fried egg or arugula.
No matter which topping you choose, the "Everything but the Bagel" seasoning from Trader Joe's is a great way to finish off the dish.
Every single one of these dishes is ridiculously easy to prepare, and, by making them at home, you are able to save money and feel like a chef at the same time. The next time you are tempted to pick up a healthy snack, give one of these recipes a try!