Celebrating The Beatles' "Abbey Road" 50th Anniversary Release in Hollywood
The Beatles are considered to be one of the most legendary and influential bands of all time. Their music has surpassed generations and are still considered relevant to this day. 
Fifty years ago, on Sept. 26, 1969, The Beatles released their last-produced album, "Abbey Road," which was the fourth best-selling album of the entire decade. By October 1972, it had sold over 7.6 million copies worldwide, and it has recently returned to occupy a spot on Billboard's top 100. 
Nearly 50 years later, "Abbey Road" is once again No.1 on the UK Billboard after its 50th Anniversary release.
To celebrate the event, the City of Los Angeles decided to dedicate the Vine Street crosswalk in front of Capitol Records to Abbey Road's 50th anniversary in order to pay tribute to the album and The Beatles' music. 
North Vine Street, which is in between Hollywood Boulevard and Yucca Street, was closed on Sept. 26 from 9 a.m. to 5 p.m. Public access for the event began at noon.
The music of The Beatles played all throughout the event as fans enthusiastically took photos and videos at the recreated Abbey Road zebra crosswalk as well as the custom double-decker bus, which was double-decked out Abbey Road style. People also buzzed through the merchandise pop-up shops, the multiple food trucks for the fans and consumed free cupcakes from Capitol Records as well as free takeaway items such as posters and stickers. 
A long-time Beatles fan and West Ranch senior Lauren Elscott expressed that, "The Abbey Road event was so much fun. I was surprised to see fans from a variety of ages there; I think the fact that they continue to reach generation after generation, even 50 years later, is evidence of how timeless their music is. My favorite part was the photo opportunity. It was cool to see myself in an iconic image from decades ago, despite being in the middle of Hollywood. I wish they would have left it up for longer."
L.A City Councilmember Mitch O'Farrell of the 13th District and Board of Public Works President Kevin James kicked off the dedication program around 1 p.m, saying a few words and sharing their own experiences on how The Beatles changed their life. "It is an amazing day in Hollywood today it is incredible to be here on this iconic street, in front of this iconic building, to honor these iconic masters of music." says President James. 
They were then joined by special guest Sir Patrick Stewart who discussed his first personal encounter with Sir Paul McCartney and their friendship over the years. He stressed the importance of the band's music, saying, "The music of the Beatles transcends all barriers, flying high above borders — and walls to unite and uplift us."
"The music of the Beatles transcends all barriers, flying high above borders — and walls to unite and uplift us."
This event is a testament to not only the everlasting legacy of The Beatles but the overall power of music as people of all ages, backgrounds and cultures unified in joyous appreciation and celebration. Through this, we are reminded that despite the political, environmental and economic chaos we live in today, we can always find our humanity through music. As the song In the End from Abbey Road quotes "In the end, the love you take is equal to the love you make."
About the Writers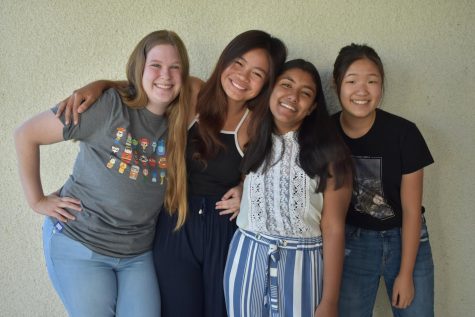 Alexa Empleo, News Editor
Official Senior Citizen without any discounts. Sending all the love to The Paw Print for waking me up both early in the morning and to important issues....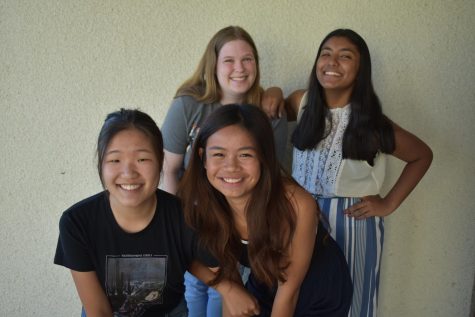 Cynthia Rahman, Staff Writer
Hi! I am Cynthia Rahman and I love travelling, trying new food, gardening and talking politics.