Netflix's "The Crown:" The Transition From A Typical Netflix Original to An Emmy-Winning Drama
British history is considered to be a long and gruesome topic that goes on and on with complicated kingdoms and never-ending wars. People are much more engrossed in other subjects than the British unless there's a royal wedding, a royal scandal or an AP Euro test coming up. 
However, Netflix's "The Crown" has proven itself to be a remarkable work of historical drama that has appealed to a variety of viewers from all over the world. It has successfully moved the life of the British royal family into conversational topics. 
The Emmy award-winning Netflix series revolves around the life of the present and longest-reigning British monarch, Queen Elizabeth II. Each season is based on a specific decade of her life. Season one, which was released on Nov. 4, 2016, starts with a young Princess and focuses on her early reign and the difficulty she faced while adjusting to her new role.
Season two, which was released on Dec. 8, 2017, covers the time between 1956 and 1964. This was the last season of the original cast which included Claire Foy, who won an Emmy for Outstanding Lead Actress in a Drama Series for her role as the Queen.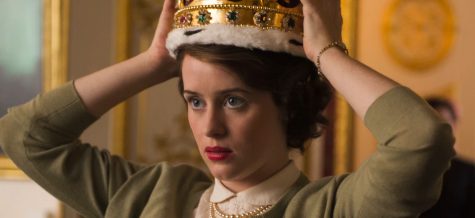 Netflix had decided to change the entire cast completely for the third season, which then takes place between 1964 and 1977. Queen Elizabeth II was aged 38 to 51.This is done in order to adapt to the nature of the characters and events and essentially portray a much more authentic story for the viewers. 
Season 3 premiered on Nov. 17, 2019 to the anticipation of many. The first episode, "Olding," cleverly transitioned from the old cast to the new through the selection of a new stamp design. The middle-aged queen chooses a younger design of herself, which presents Claire Foy, and her current state as Olivia Colman. The writers definitely have many tricks that'll keep the audience hooked up their sleeves.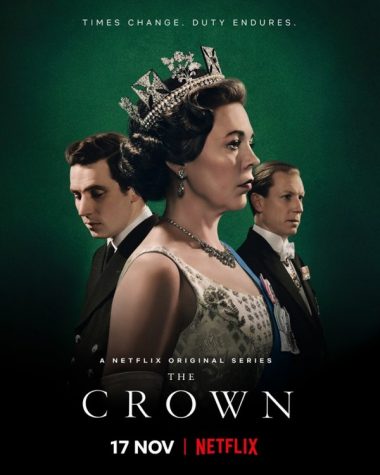 What's also amazing about this season is that it focuses on certain issues that didn't gain as much world coverage and relevance in their time. An example is the Aberfan Disaster of 1966, which left hundreds of children dead. Another is the rise of Welsh Nationalism which culminated in Prince Charles' investiture as the Prince of Wales. These events have greatly reflected the state of the United Kingdom and reveal the fragility of the monarchy in the modern era. 
This season also reveals fundamental character developments that mirror basic familial roles. We delve into the sisterhood between Elizabeth and Margaret and the relationships with their respective husbands. Prince Charles is also given a bigger role as he finally steps in as a young adult who is trained more rigorously for the throne. 
It's easy to assume that Princess Margaret is simply reduced to a wild, jealous younger sister who wanted the throne but couldn't take it. The episodes, "Margaretology" and "Cri de Coeur," reveal that she is much more than that. She is a woman who wants more purpose in life, yet is confined by her title and her duties. Helena Bonham Carter, this season's new Princess Margaret, delivers a stunning performance that mirrors her predecessor, Vanessa Kirby. Carter perfectly captures the Princess's grace and self-destructive behavior and doesn't shy away from showcasing her style as an actress. 
The marriage of Queen Elizabeth to Philip and Princess Margaret to Antony are also recurring foils of one another in the show. We can see that there is a stark difference between Elizabeth's patient and reliable nature and Philip's wild drive for adventure and ambition. Margaret and Antony, on the other hand, have similar personalities as both are impatient, outspoken and untamed.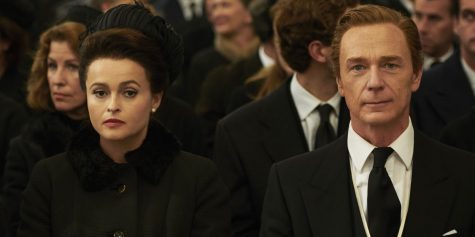 Beforehand, Philip was widely accused and hinted at having extramarital affairs through the course of the past two seasons. In this season, however, he has become more steadfast, stable and reliable and demonstrates a much more mature understanding of his role and his wife's role in the monarchy. While this royal couple seems to have grown together after the past two seasons, Margaret and Antony have further drifted away. This set of circumstances eventually leads to extramarital affairs on both ends, a scandal on Princess Margaret's end and a royal divorce. 
Their differences are a perfect demonstration of the inner workings of marriage in a much more public scale. Though this narrative is essentially placed in real life, the way the marriages have been portrayed has been one of the rawest and most true to life performances seen in the history of television. 
Of course, no show is subjectively perfect, and "The Crown" is no exception. One of the biggest flaws in this season is the rushed relationship between Prince Charles and Camilla Shand. After Princess Diana's death in 1997, the two eventually tied the knot in 2005. However, in "The Crown," it can be seen that their relationship lacked certain chemistry, passion and loyalty which didn't make complete sense. It also didn't help when the actors who played them, Josh O'Connor and Emerald Fennell, just didn't have that on-screen chemistry as well.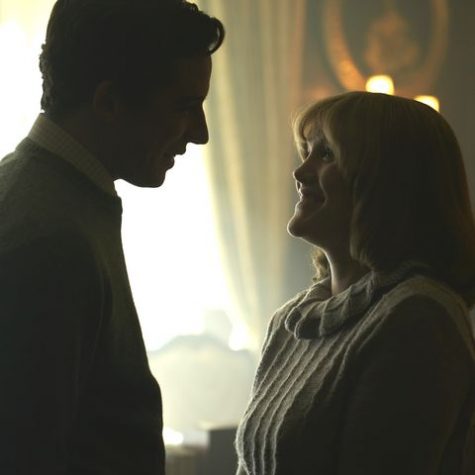 All in all, I'd love to marvel at the set design, the costumes, the direction, and cinematography of "The Crown," which is, by the way, still incredibly noteworthy as such were able to encapsulate the mood of each time period. 
Yet what truly makes the show worth binging on is the Windsor narrative and the characters that function in it. The performances are brilliant as the actors have obviously done their homework into fitting into their respective roles while doing justice to their predecessors. It's no surprise that this season has been incredibly thrilling to watch and that has grown from another saturated Netflix Original and into a mature, Emmy Award-winning drama. 
Featured Image via TV Insider