Fast and Furious Presents: Hobbs and Shaw: A Review to the Spin-off
"Fast & Furious Presents: Hobbs & Shaw" premiered Aug. 2, 2019 and debuted as the first "Fast and Furious" spin-off movie. 
Luke Hobbs and Deckard Shaw have been present in past "Fast and Furious" movies and had crucial roles. In this spin-off, Luke Hobbs (Dwanye Johnson) is the big, beefy lawman under America's Diplomatic Security Service, and Deckard Shaw (Jason Statham) inquires a new role where he is no longer the enemy but an ally and partner to Hobbs. In past "Fast and Furious" movies, Shaw and his family have had a long history of being the villian, but he proved to be of help in the most recent Fast and Furious movie. 
"Hobbs & Shaw" began by introducing the home lives of both individuals before eventually introducing the antagonist, Brixton Lore. He attempted to steal a British government protected virus. Trying to protect the virus, Shaw's sister Hattie was attacked and left with no other choice but to inject herself with the virus. Lore's main priority becomes capturing Hattie Shaw and extracting the virus from her system. Hobbs and Shaw had tension from the past between them beforehand resulting in difficulty between the two but with the fate of the world in their hands, they were left with no choice but to work together. Between the smack talk and fast car-thrilling getaways, Hobbs and Shaw pushed each other to conquer the challenge together. 
The movie had all the important elements and embodied what a "Fast & Furious" movie is: fast-paced fights and races, sarcastic banter and a never-failing lesson on the importance of family. The underlying message of family appeared in two different ways: Hobbs reunited with his entire family and Shaw reunited his.The graphics and stunts were well-executed and the fight scenes added good suspense. The movie had many scenes that kept the audience on the edge of their seats but also added moments of humor to lighten up the intensity of the action scenes. 
Sophomore Aaron Salvador said, "'Hobbs & Shaw' was a really good movie, and it was a nice addition to the original 'Fast and Furious' franchise."
Johnson and Statham had a natural chemistry so they were able to portray the frienime relationship well. Even though both of them haven't been the main focus of other "Fast and Furious" movies, they led strong and hilarious characters who kept the audience entertained throughout.
"Hobbs & Shaw" finished strong with everyone in the audience leaving the theater with smiles on their faces. Having watched "Fast & Furious" movies from the very beginning, this spin-off followed in the successful footsteps and is definitely a movie worth watching. 5 out of 5 paws for "Fast & Furious Presents: Hobbs & Shaw"!
About the Writer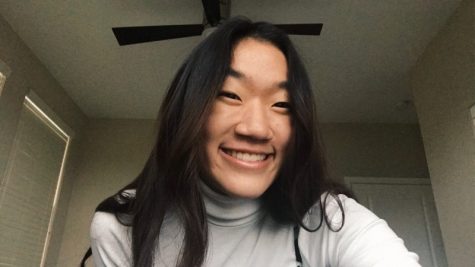 Ashley Park, Features Editor
hii i'm ashley. my 2 favorite things in the world are starbucks and tuesdays with morrie ;) read my stories!!!