Taylor Swift Unapologetically Breaks Free In Her New Documentary "Miss Americana"
  Taylor Swift is a force to be reckoned with: last November, she was rightly awarded Artist of The Decade at the American Music Awards. Her music has both shaped and reflected the 2010s, and, as the new year (and decade) rolls in, she continues to have an unstoppable presence in pop culture. 
   On Jan. 31, Netflix released Swift's long-awaited and unapologetic documentary "Miss Americana." Giving a candid, behind-the-scenes look into her everyday life, Swift is seen in a new perspective. In the film, she is shown doing typical celebrity activities like flying in her private plane and going to red carpet fittings, as well as more normal activities like cooking dinner with her friend. She speaks on topics she previously avoided talking about: eating disorders, her private relationships and politics.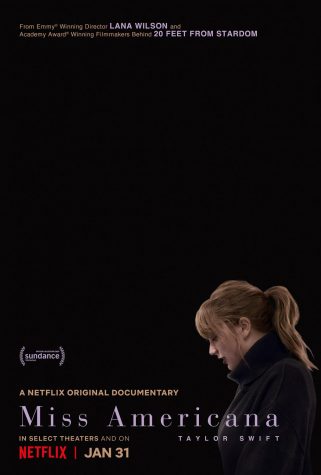 Throughout the documentary, Swift continuously discusses the pressures of being a young artist — to be the "nice girl" that stays out of trouble. She explains that, for so long, her happiness was built on the approval of others: 
   "I became the person everyone wanted me to be," she says. Swift was constantly changing her look, altering the music she made and remaining silent on controversial subjects.
   Swift explains her struggles with eating and body image, how she'd see an unflattering picture of herself and it would trigger her "to just starve a little bit — just stop eating." Swift stated, surprising many viewers. "I thought that I was supposed to feel like I was going to pass out at the end of a show, or in the middle of it." 
   The film showcases her flushed, burnt-out look during the 1989 World Tour versus her healthier, stronger self in the "Reputation" era.
   A buildup of degrading events like the spiteful mention in Kanye West's song "Famous," constant harassment from the media and a sexual assault lawsuit led to a difficult period for Swift. Her "downfall," as the media called it, caused her to go into hiding. 
   However, during this period of laying-low, Swift met her current boyfriend Joe Alwyn, a British actor. His "wonderful, normal, balanced kind of life" is what helped her get out of this dark time. Much of her albums "Reputation" and "Lover" have lyrics talking about how much he turned her life around. This was also the period in time wherein she finally broke free from her previous toxic mentality of staying silent and letting others dictate her life.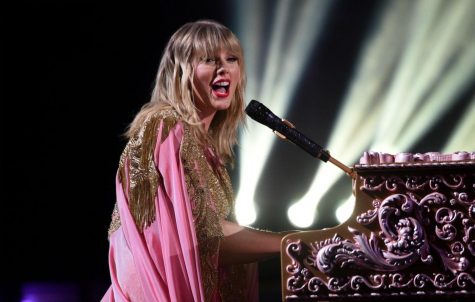 Her newfound voice on politics is one of the biggest testimonies to that incredible change. "If I get bad press for saying, 'Don't put a homophobic racist in office,' then I get bad press for that. I really don't care," said Swift when she heard of possible backlashes from her press editor. 
   "Miss Americana" isn't just a story about Taylor Swift's life and career. It is a story about emancipation and about making mistakes, embracing them and becoming a better person. It is about finding a voice, especially as a young woman, and unapologetically telling the world that you are uniquely yourself, flaws and all, with a lot to bring to the table. Fan or not, the documentary is an empowering message to all.