Five Asian films to check out during this quarantine period
With school closure extensions and further lockdowns, all of us find ourselves with more time on our hands. Streaming devices and networks are without a doubt thriving at this point, and some of them are even making a conscious effort to appeal to and entertain everyone stuck at home these next few months. Netflix has released multiple documentaries about the nature of pandemics, and Disney+ even released "Frozen 2" on their platform — three months earlier than its initial planned release.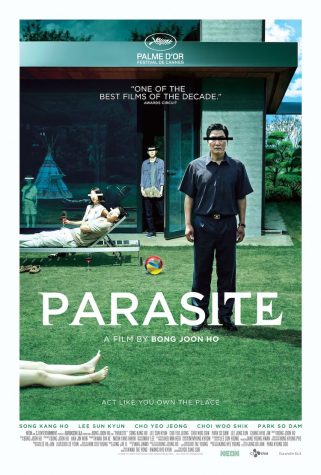 With this in mind, it is also a good time to do new things, develop new hobbies, or work on resolutions we've buried. Back on Feb. 9, before all the global lockdowns, the world was able to witness the 92nd Academy Awards. Despite the noticeable lack of diversity, it hit an incredible milestone with Bong-Joon Ho's "Parasite" victory in the Best Picture category. Asian films have always been underrated gems that are often neglected due to their differences from the type of films that have been produced by Hollywood. 
In the spirit of trying something new, The Paw Print collected five astounding Asian films from different genres that are bound to entertain you through these confusing and unpredictable times.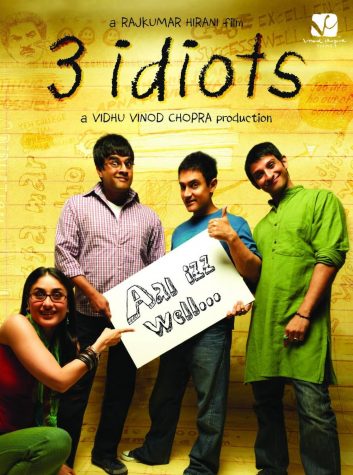 1.) "3 Idiots" (2009)
Country: India
Genre: Comedy/Drama
IMDB rating: 8.9/10
Rotten Tomatoes: 100%
Synopsis: In college, Farhan and Raju, two students who lack passion and confidence, form a great bond with Rancho, a mysterious new student, due to his positive and refreshing outlook to life. Years later, a bet gives them a chance to look for their long-lost friend whose existence seems rather elusive.
Review: This film is all about the purpose of learning and the love and strength gained from friendship. It largely appeals to us students because it dabbles on the issues of whether or not we choose careers we're passionate about or careers we believe to be stable enough for us to gain money. It also deals with the pressures given to us by our parents and our educators. 
This film presents these themes in a raw and authentic matter that will reach into your heart and make you question why you're learning in the first place. Each of the three main characters offers something different, and the way they interact with one another presents the strength and importance of friendship. Of course, it wouldn't be a true Bollywood movie without fun and colorful musical numbers. 
Bottom Line: All in all, "3 Idiots" is a refreshing, emotional, and enjoyable film with amazing cinematography and a beautiful script.  
Where to watch: Netflix, Amazon Prime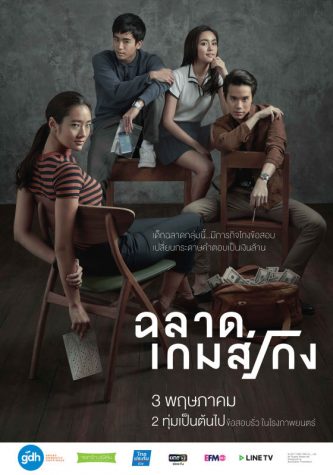 2.) "Bad Genius" (2017)
Country: Thailand
Genre: Thriller/Heist
IMDB rating: 7.6/10
Rotten Tomatoes: 100%
Synopsis: A genius level high school student makes money after developing elaborate methods to help other students cheat.
Review: At first glance, "Bad Genius" seems like another typical teen drama that culminates in an exaggerated heist. However, the story takes an intense turn and slams you with themes on teen social class, inequality, and survival. 
Lynn is a compelling protagonist who reiterates the notion that you can't have everything, and she also embodies the desperation those less fortunate than us have which allows viewers to shape different perspectives on social classes. We are also given a realistic look at the overall pressure the educational system gives students, and how these students find their ways to cope with such. Those who took the SAT will also find themselves shocked at the methods Lynn imposes and the heights she climbed to cheat her way through it and other tests.
Bottom Line: "Bad Genius" offers a unique and unorthodox take on student life and will take viewers on an exhilarating rollercoaster of emotions plot twists. 
Where to watch: Netflix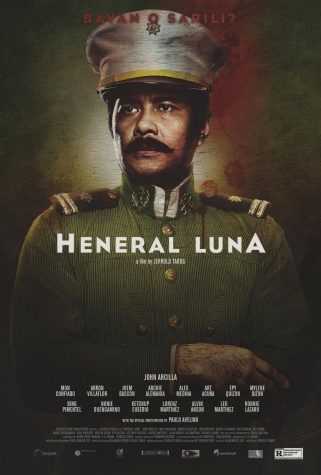 3.) "Heneral Luna" (2015)
Country: The Philippines
Genre: History/Action
IMDB rating: 7.6/10
Rotten Tomatoes: 75%
Synopsis: In 1898, General Antonio Luna faces resistance from his own countrymen as he fights for freedom during the Philippine-American War.
Review: Large-budgeted Filipino movies often only circulate the genres of romance, comedy and drama. This is why "Heneral Luna" is such an invigorating film that appealed to many locals and international viewers alike. It focuses on nationalism and the effects of colonialism — and how they ultimately affected and shaped the mentality of the Filipino people. Mixed into these heavy themes are comedic reliefs that make you forget you're in a tragic war movie. The cinematography is appealing, with rich, wide earthly shots, and the script a great reflection of the soul of the country and its people.
Bottom Line: Even if you aren't interested in the history of the Philippines, this film will make sure you have a deeper understanding on how a society becomes fundamentally broken and how it stays broken. 
Where to watch: Netflix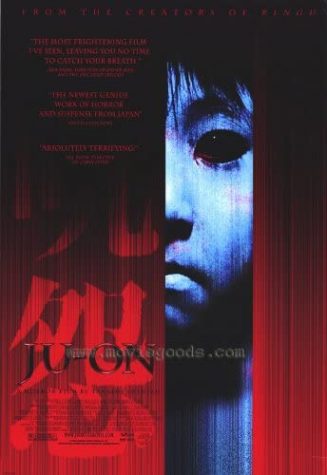 4.) "Ju-On: The Grudge" (2002)
Country: Japan
Genre: Horror
IMDB rating: 6.7/10
Rotten Tomatoes: N/A
Synopsis: Social worker Rika Nishina comes to visit the house of Tokunagas (the old Saeki house) where she was summoned after the previous social worker assigned to the house has disappeared. Surviving a terrible experience in that house, she discovers the truth behind the deaths connected to it.
Review: Most people are already familiar with the story of "The Grudge," but the Japanese version is something completely different. Japanese horror film makers aren't afraid to give you multiple jump scares after another, and they surely aren't afraid to create gory, bloody demonic figures that will surely give you nightmares. 
Though the plot is a little bit fuzzy and confusing, the horrifying fear the film imposes makes up for it. "Ju-On: The Grudge" isn't your typical or cheesy horror film. There are deep-seated feelings of hate and terror from the characters that flow from the screen and right to your heart. 
Bottom Line: Since most of us have owl-like sleeping schedules already anyway, this film will fit right into your nocturnal schedule. 
Where to watch: Tubi, Vudu, Amazon Prime, YouTube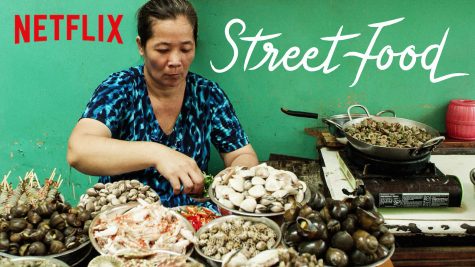 5.) Street Food Asia (2019)
Country: Multiple
Genre: Documentary
IMDB rating: 8/10
Rotten Tomatoes: 100% 
Synopsis: Embark on a global cultural journey into street food and discover the stories of the people who create the flavorful dishes. 
Review: Someone can tell a lot about a country and its culture mostly through two things: its people and its food. "Street Food Asia" is a Netflix original that combines both and invites you on a stunning journey across Asia where you will learn more about the heart and souls of such countries. The first season covers places in Japan, India, Indonesia, Taiwan, South Korea, Vietnam, Singapore, and the Philippines. 
Netflix is already known for their high-quality, eye-catching, and relaxing cinematography and their unique takes on stories. 
Bottom Line: This documentary will make you feel wholesome and more appreciative of the different, beautiful food around you and the passion of the people behind them. 
Where to watch: Netflix
We hope you enjoy this collection of films and learn something from them. Don't forget to continuously wash your hands and keep them away from your face. Stay safe, Cats!