5 Disney movies that should become Broadway musicals
Bippidi-boppidi-Broadway!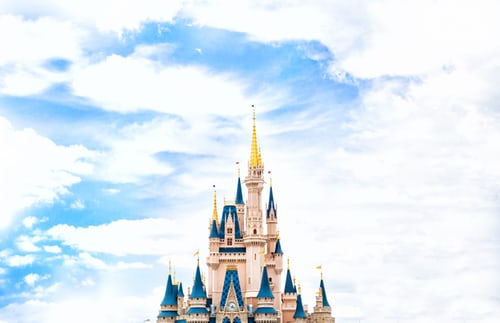 From Broadway to local community theatres, shows adapted from Disney movies are a dependable favorite all around the world. As "The Lion King" enters its 22nd year on Broadway and "Tangled" is in talks to become a live musical, it fortunately doesn't look like Disney will stop anytime soon! Here are five Disney movies The Paw Print would love to see onstage. 
"Coco"
   "Coco" is a musical tale about a young boy, Miguel, who journeys to the Land of the Dead. Classic Mexican folk music and scenes filled with captivating, colorful imagery are the hallmark of this Pixar movie, which received a 97 percent on Rotten Tomatoes. 
   As far as we can see, this 2017 box office smash has no plans of making it to the Disney mainstage, but it definitely has the potential to be a great Broadway show. Not only does it have a marvelous mashup of songs ranging from guitar ballads to dynamic ensemble numbers, but the musical would also add to the growing number of ethnically diverse shows on Broadway. 
   West Ranch junior Shaya Godycki weighed in on the topic: "Considering how white Broadway is and has been, it would be great to see a stage performance that celebrates Mexican culture."
   If "Coco" became a Broadway show, it could perhaps even join the ranks of sweeping musicals that feature and tell stories about ethnic minorities: "Once on This Island," "In the Heights" and "The Color Purple" are a few of the greats. However, Godycki and others on the Internet have expressed concern about properly giving credit for the original inspiration for "Coco:" 
   "I do hope that they finally give credit back to the indigenous family that 'Coco' was based on if they create a musical adaptation as well," Godycki concluded. If "Coco" makes the transition from movie to stage musical with proper credit, it could become an iconic live celebration of Mexican culture.
"The Princess and the Frog"
   "The Princess and the Frog," a humorous narrative about a waitress who accidentally transforms into a frog, is a definite candidate for a musical adaptation. The beautiful New Orleans city scenes and lively jazz music would transform a bare stage into a buzzing 1920s metropolis. In fact, the entire movie seems to be an ode to the beautiful city and the rich culture that lives there. Songs like "Friends on the Other Side" and "Almost There" are already audience favorites.
   If adapted into a stage musical, "The Princess and the Frog" would bring a slice of Bayou life, along with the quintessential Disney magic and irresistible characters, to audiences for a show that's sure to leave them green with glee.
"Enchanted" 
   This fan favorite weaves the tale of a princess, Giselle, whose unfortunate venture into a magic well takes her from the 2D animated world to the real one. Through a few archetypal musical ensemble numbers and some hilarious antics during Giselle's adjustment to the 3D world, Disney delivers yet another gratifying family film about finding one's place and falling in love. 
   A stage adaptation, with its transition from animated to live-action, would be an opportunity for Disney to play with storytelling techniques. If adapted to the stage, the movie could play on a projection screen until the live-action segments, where actors come onstage and the real fun begins. If "Enchanted" ever becomes a musical, we'll be more than ready to sing along: "How does she know that you love her? How do you show her you love her?" 
"Moana"
   Perhaps "Moana" is too new of a franchise for Disney to consider a musical adaptation, but it's easy for us to visualize this one as a live show: Musical Theatre International has already released "Moana, Jr.," a stage adaptation of the hit 2016 film for younger audiences. Additionally, the music was co-composed by household name and Tony winner Lin-Manuel Miranda, known for his work on "Hamilton" and "In the Heights," so musical theatre fans would rush to theaters in packs to see more of Miranda's brilliant work onstage. 
   On the Disney mainstage, it's easy to envision the lively ensemble numbers and power ballads combining to create a heart-thumping, riveting musical that lovingly touches on important aspects of Pacific Islander history. 
"The Princess Diaries" 
   This iconic chick flick and its equally superb sequel follow awkward highschooler Mia Thermopolis' transformation into the princess and eventually the queen of Genovia. Though these are not animated Disney musicals, they feature a few musical numbers, one of which is sung by Tony award-winning queen and worldwide icon, Dame Julie Andrews. 
   This movie would make a hit musical for several reasons: in addition to its Disney pedigree, chick-flick-turned-musicals have done notoriously well at the box office. 
   "Legally Blonde" enjoyed not only a successful run on Broadway, but also had a reality TV show spinoff, a televised taping of the show and a national tour. To this day, the musical (much like the movie) retains a loyal cult following. "Mean Girls," a current Broadway hit based off of the 2004 movie of the same name, has amassed a sizable teen fanbase, many of whom hope to see the musical on its national tour (which is, of course, postponed due to COVID-19.) 
   With the right creative team, we can definitely see "Princess Diaries" undergoing the musical makeover, much like Princess Mia's iconic makeover in the movie. We'd be delighted to see this movie becoming a memorable show with songs fans love to jam along to.