Returning to T.V. This Fall…
The time has come, and the wait for returning TV shows is over. Television networks such as ABC and FX recently announced that many of their popular TV series would be returning over the course of the month. Excited students restlessly waited for the returning characters to provide them with suspenseful drama and hilarious comedy. 
"Agents of S.H.I.E.L.D."
  Marvel fans were left falling out of their seats due to the latest season finale of Marvel's "Agents of S.H.I.E.L.D." ABC announced that the new season premiere of "Agents of  S.H.I.E.L.D." would be released on Sept. 24. Action-loving fans awaited for the return of S.H.I.E.L.D. and its agents, who could finally come out of the shadows. The first episode called "The Ghost" started right back up from the last exhilarating episode of the third season. With the show constantly maturing, the fourth season will have an overall darker aesthetic in comparison to earlier seasons. For example, we see a troubled, and dangerous Daisy who is now alone and on the run.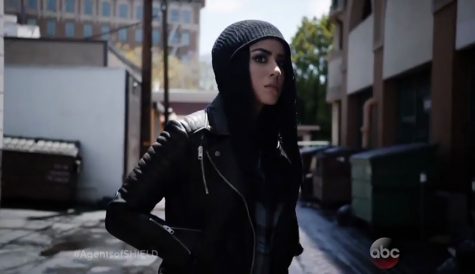 To stay on top of "Agents of Shield," continue watching upcoming episodes on ABC every Tuesday.
"Modern Family"
  "Modern Family" is a great show for those wanting a good laugh. Each episode supplies its fans with entertaining comedy while ending with a freakishly relatable life lesson. In the first episode of the eighth season, "Modern Family" fans watched as the three families tried to work through tough situations. The show's first returning episode, "A Tale of Three Cities," aired on Sept. 25. "Modern Family's" hysterical characters and their shenanigans never failed to fill homes with laughter. In the first episode, fans watched as the Dunphy children lied to their parents and stayed a few extra days in New York, just to find out that their parents were doing the same thing.
Back at home with the Pritchetts', Gloria worked through conflict with her sister while Jay prepared for the Father's Day get-together (which he took very seriously). This season, fans can expect to see the progression of the Dunphy and Pritchett families as they learn to come closer as a family. Future episodes will be aired on ABC every Wednesday at 9 p.m.
"Grey's Anatomy"
The wait for "Grey's Anatomy" is over, and the fans who finished all the seasons truly deserve an award for being extremely patient. On Sept. 22, "Grey's Anatomy" fans watched as Meredith Grey and Alex Karev struggled to handle a problem that could cost Alex his job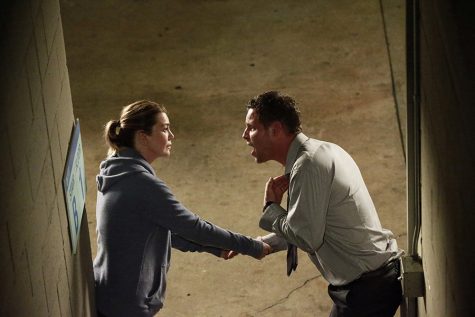 In the season premiere called "Undue," fans' favorite surgeons' lives were put at risk and loyalties were tested. "Grey's Anatomy" is a great show for any fans who enjoy watching science fiction or drama and don't mind seeing blood (or someone being cut open). More episodes of "Grey's Anatomy" can be watched every Thursday at 8 p.m.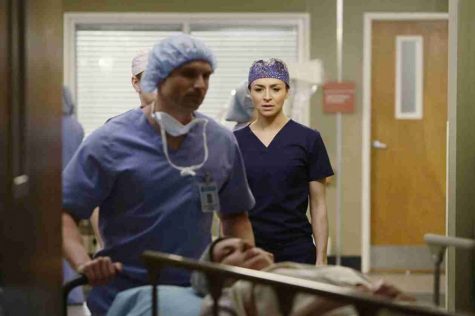 "Once Upon a Time"
  "Once Upon a Time" takes everyone's favorite fairytale characters and brings them into the world as we know it, which is supposedly without magic. Anyone who enjoys drama or a twist on the original fairy tales should be sure to watch the new, thrilling season of "Once Upon a Time."  Excited fans watched as their favorite fairy-tale characters tried to take on the modern world while fighting off evil curses.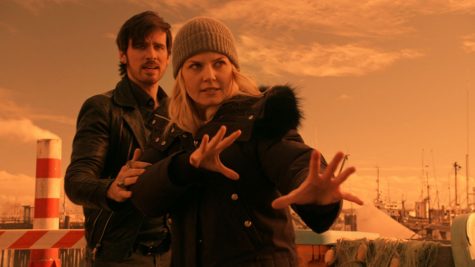 And thanks to the tease that ABC released over summer, fans awaited the reveal of new characters such as Aladdin, Jasmine and Jafar. Sadly, these characters did not uphold a large part in the first episode. Fans were also kept in suspense after seeing the protagonist, Emma Swan, struggle from the fact that her story might not end in a happily ever after. "Once Upon a Time" aired on September 25 on ABC and will continue premiering every Sunday at 8.
"American Horror Story"
  "American Horror Story" fans have lived through Murder House, Asylum, Coven, Freak Show and Hotel. And with the start of the sixth season, fans began their trip through Roanoke. The latest season of "American Horror Story" had even more scares awaiting fans than last season and was sure to keep fans at their edge of their seats (and possibly sleep with the lights on). The season premiere called "Chapter 1" was released on Sept. 14. The writers of the show have incorporated the original tale of Roanoke, an unsolved mystery where colonists mysteriously vanished, into their new season. Fans can continue watching the sixth season of the "American Horror Story" every Wednesday on channel FX.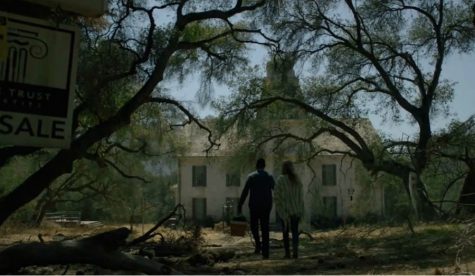 With the return of popular TV shows, people now have a reason to get their homework down as soon as possible. Also don't forget to watch the returning seasons of other cutting-edge shows such as "How to Get Away With Murder," "Criminal Minds," and "Law and Order." Make sure to set your favorite shows on record, so you'll never miss a single thrilling episode!