Top 5 Games to Look for in 2015
2014's very successful year has now come to an end and now it is time for 2015's action filled list to live up to everyone's expectations. Unlike the previous year, it is expected that action and shooting games will be taking over the stores, where as last year survival and stealth were all the rage.
If you're a fan of guns and chaos then these games will surely end up in your collection at home.
1.Batman: Arkham Knight
Genre(s): Action-adventure
Platform(s): PlayStation 4, Xbox One, Microsoft Windows
Release Date: June 2, 2015
Another Batman game you ask? Well yes, Rocksteady Studios is preparing to release the fourth game in the popular main series Batman: Arkham this summer. Once again the mysterious Bruce Wayne suits up to kick some bad guy butt. Only this time he will be introduced to a new villain. Along with new villains, the game welcomes new fighting, stealth techniques, and the one and only Batmobile. The game brings back the Dark Knight's classic gadgets and typical villains all taking place in the same corrupt city of Arkham. If you are a fan of the Batman then you will surely find this game exciting.
2.Bloodborne
Genre(s): Action role-playing
Platform(s): Playstation 4
Release Date: March 2015
This PlayStation exclusive game, made by the directors of Dark Souls, holds high expectations. Taking place in the aphotic streets of the ancient city Yharnam, the game has you playing as one of the travelers seeking the medical remedy that can cure their illness. Upon arriving to the mysterious city, the travelers discover the former inhabitants have transformed into beast-like creatures. The player must work his way around the monsters using middle-aged weaponry in order to survive.
3.The Order: 1886
Genre(s): Action-adventure, third-person shooter
Platform(s): PlayStation 4
Release Date: Feb. 2, 2015
If you think you know everything about King Arthur you're wrong. In this PlayStation 4 game King Arthur and his knights have discovered a mystical Black Water that can prolong life and provide unimaginable healing abilities. With the new black liquid the knights are ready to battle against half-human half-man monsters but instead continue to lose in each fight. The game features not one, but four main characters who are in charge of keeping peace in the city of London. Years later it is now the year 1886 in London and the Industrial Revolution is here to provide new weaponry and other technology. The knights must now also deal with the rebelling lower class along with man-eating creatures.
4.Halo Guardians 5
Genre(s): First-person shooter
Platform(s): Xbox One
Release Date: TBA
Hold on to your seat because, yes Halo 5 is almost here. Not only will the game be arriving soon but a Halo television series produced by Steven Spielberg is also set to air in 2015. As for the Xbox One exclusive game, not many details have been shared yet. So far all that has been revealed is Spartan Lock is assigned to locate Master Chief, the protagonist in the previous Halo games, after sudden war breaks out in several worlds. Though there is not much to tell about this game, there is no doubt it will live up to its expectations.
5.Uncharted 4: A Thief's End
Genre(s): Third-person shooter, action-adventure
Platform(s): PlayStation 4
Release Date:
Not only is this game the last on the list, it is also rumored that it may be last in the Uncharted series. It was announced that Nolan North, the voice of the main protagonist Nathan Drake, is leaving along with the series writer and creative director. With all the absences it became questionable on whether or not the game was going to be worth playing, but in their absence game directors from the popular survival game, The Last of Us, have come to fill in. Much further into the future the game features a much older and slower Nathan Drake who still has the climbing abilities of a monkey. Nathan, commonly known as Nate, finds himself in a densely vegetated island inhabited by pirates. Now Nate struggles to continue his old ways for he is no longer in shape.
Everyone loves fun and games but remember to work before you play Cats!
About the Contributor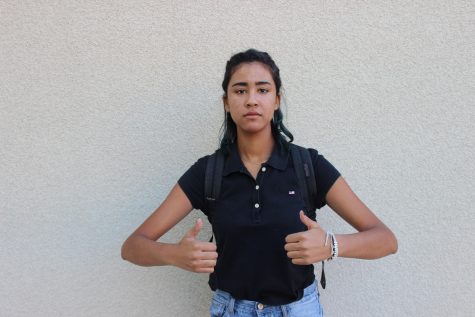 Sarah Ziskind, Sports Editor
Im Jared, Im 19, and I never learned how to read. Just kidding. Sarah is my real name but I shall one day legally change it to Katara. My favorite color...