Someone Like Me
A question I will possibly never know the answer to is, "Who is your favorite superhero?"
Let's see: There's Captain America, Iron Man, Black Widow, Scarlet Witch, Spiderman, Hulk, Thor, Black Panther, Wonder Woman, Batman, the Flash, and the list could go on and on. I will forever be a fan of all superheroes.
Except for Vision. He's creepy. And Superman. Also creepy.  
Superheroes never cease to amaze us. With their flying, punching, exploding superpowers, they give us someone to look up to: a role model, a powerful being to aspire to be.
As our society tumbles into more tumultuous times, these super beings are becoming ever present in our lives. Superhero empires such as DC and Marvel churn out movie after movie, each one gobbled down and savored by audiences. In a world where political tension suffocates, millions suffer, and war may as well be one tweet away, society seems to be desperate for a masked Avenger to swoop in and save the day.
This parallels with the history of superheroes and their presence in our culture. These costumed crime-fighting individuals are actually so much more than just punching war machines. Think of some of the biggest culture icon superheroes, such as Captain America, Black Panther, and Wonder Woman. Not only did they inspire wonder and awe in their audience, they embodied the ideal savior for the looming obstacles of the time. Captain America and Wonder Woman for World War II, and Black Panther for the Civil Rights Movement.
Just recently, Marvel's "Black Panther" proved the impact a superhero can make in culture. In addition to being a fantastic movie with amazing action and plot, it also smashed stereotypes and gave us new role models to look up to. Role models that don't conform to norms. Because of this groundbreaking movie, so many people across the nation and world can now look up to the screen and see themselves as strong heroes saving the day.
It's a movie that also gives me hope.
As a Muslim female living in America, there was really no one in media that I could relate to. In eighth grade, I had stumbled across Sam from Rick Riordan's series "Magnus Chase," but that was pretty much it. Watching "Black Panther" gave me a new sense of hope, that maybe my dream of seeing someone like me as a crime-fighting savior was not so far away.
And then I discovered Ms. Marvel.
Ms. Marvel, aka Kamala Khan, is a teenage Muslim-American Marvel superhero. I was amazed and excited, and grew more and more ecstatic as I learned about how similar she was to me. We were both daughters of Pakistani immigrants. And we both loved superheroes. My inner child gazed in awe at this superhero. Finally, someone like me.
Superheroes have become such prominent icons in our culture. Now, as the world pushes for a more tolerant, accepting society, I believe it is imperative that we represent people from all walks of life as super beings fighting for a better world.
Because inside all of us is a child, wearing a cape and looking to the skies in wonder. And it's up to us, to inspire those children, and encourage them to become the heroes of society that they look up to.
About the Writer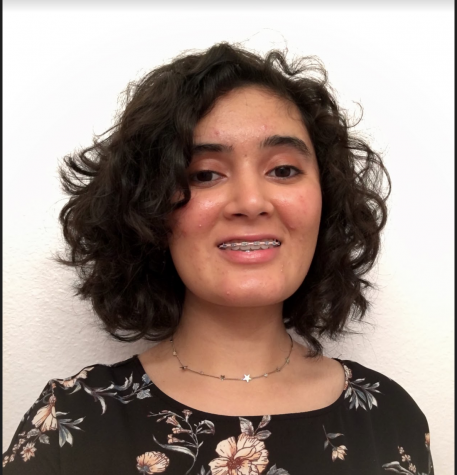 Iman Baber, Editor-in-Chief
hi guys! I'm Iman Baber - a senior here at West Ranch and one of your EICs! I hope you are loving the stories and content we're working hard on here at...