The Stories We Tell
If there is one thing that has stayed consistent over the course of human history, it has been storytelling.
We learned about the early humans, who looked to the stars and told stories of the happenings they saw around them everyday.
We learned about the epics of early civilizations like Gilgamesh, "The Odyssey" and Ramayana.
Then came our early literature, including works of Shakespeare and other great authors.
There is nothing as timeless as a story. Humans are curious creatures, and we seek out explanations for every phenomenon in our world. This is where we create stories. Creation myths. Battle epics. Bittersweet tales of characters conquering life's biggest obstacles.
Today, the mediums through which we express and share our stories have grown exponentially. We have our books, music, movies, television, social media and many others. The content of what we share has also widened to encompass every walk of life.
However, today, I feel that the impact of stories often is unappreciated. We often don't realize the wide influence that these works can have on our society, especially on kids.
Recently, I rewatched an old favorite of mine, "Horton Hears a Who."
A hilarious movie based off of a beloved Dr. Seuss classic, this film serves a message deeper than the surface of the colorful animation. Watching it again made me realize what an amazing lesson this film teaches kids. The movie handles the ideas of tolerance and diversity so well, and delivers it in a fun way. And there are many, many other movies that teach lessons like this as well. Take "Big Hero 6," "Zootopia," "The Lorax," "Moana" and multitudinous others.
While kids won't always catch on to these hidden messages in their favorite TV shows and movies, they will strive to be like the characters they look up to.
But that's where the problems arise.
Many entertainment companies have a history of lack of diversity in their characters. While I am a devout Star Wars fan, I see the lack of diversity in the early films. I see the backlash against the new trilogy, which features a woman as the main character as well a diverse cast. But when children don't see themselves represented as heroes in their favorite movies, they feel less confident or think that they don't matter as much. They feel like an outcast, ostracized from the rest of society. I know I've felt this way.
Now, more than ever, it is important to address the lack of representation in our movies and films. People from all walks of life need to see themselves as the main characters, the heroes of their own stories. Recent movies starring diverse characters have been met with a large wave of enthusiasm and appreciation. I can't describe my joy when I watched "Wonder Woman." Finally, a movie that showed a woman as a strong and developed character, not dependent on anyone around her. I was ecstatic when Marvel announced that they would be releasing a solo movie for Captain Marvel. I was beyond joyful when I discovered Ms. Marvel, a Pakistani-American teenage superhero.
Storytelling has always been a fundamental part of our human existence. We spun tales about the origins of our kind, multitudinous natural phenomenon, and many, many other subjects. They are our way of communicating and inspiring with our fellow human beings. Understanding the vital role of stories explains why representation is so important. We live in a diverse world. Over 6,500 languages. 4,200 religions. This diversity of the world needs to be reflected in our stories, so we can touch and inspire every person from every walk of life. Most of all, kids need to see themselves as the main characters on the big screen: as heroes in the stories we tell them.
About the Writer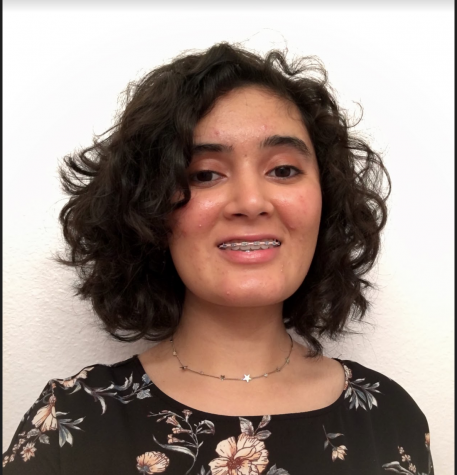 Iman Baber, Editor-in-Chief
hi guys! I'm Iman Baber - a senior here at West Ranch and one of your EICs! I hope you are loving the stories and content we're working hard on here at...