Let's End World Suck
Hang on for a minute...we're trying to find some more stories you might like.
Every year since 2007 thousands of people post videos to advocate for charities that decrease the overall level of "world suck" between Dec. 17-18 in the annual Project For Awesome (P4A). In 2012, the community raised over $400,000 and ten charities were granted $40,500 each.
The Project for Awesome is completely run by volunteers, so 100 percent of the proceeds go to the winning charities. How do the charities get picked? It all depends on the community and your participation, even if you don't make a video! As people continue to upload videos promoting charities to YouTube and submit them to the Project for Awesome website, it's up to the viewers to vote on which videos they think are the best. The charities promoted in the top ten videos split all of the money raised over the course of the year. It's the time for giving, and here are some past winners worth noting:
The Harry Potter Alliance (HPA)
The HPA is the ultimate gathering of fandom leaders and members who feel passionate about the power to affect social change. The HPA bands together to destroy real-world horcruxes like inequality, illiteracy, and human rights violations. PotterHeads, Tributes, and Whovians alike can unite to help with their latest campaigns. End the Capitol's reign in the "Odds in Our Favor" project or add your name to the "Not in Harry's Name" petition, asking for Warner Bros. to prove their chocolate manufacturer does not use the child slavery practices so common in the cocoa plant industry. You can check out their past campaigns here or watch their P4A video from last year.
Water.org
Each day, people in developing countries must walk long distances to get the water they need for drinking, cooking and bathing. Often, this water is contaminated. Since its creation in 1990, Water.org had helped hundreds of communities in Africa, Asia, and Central America gain access to safe water and sanitation. The projects they instill are self-sustaining, and include sanitation, health and hygiene education, and community mobilization as part of its programs. This means a lasting change for families and their communities, and they have plenty of different ways to get involved directly with them on their website. YouTuber WheezyWaiter, who has collaborated in the past with co-founder of Water.org Matt Damon, supported this charity in his P4A video last year.
Feeling inspired yet? There are still plenty of other worthy causes that need your help, so prep your keyboards for a two-day attack on world suck. Join the forces at: projectforawesome.com
About the Contributors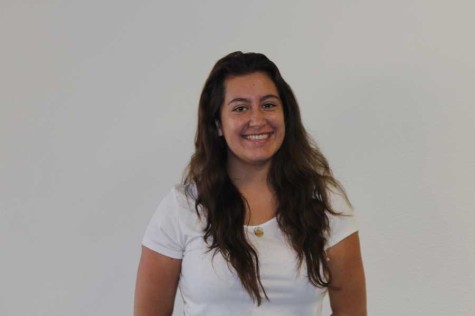 Sierra Soto, Staff Writer
Hi, my name is Sierra Soto and I'm a senior here at West Ranch. I moved here from Colorado last year and no, I don't ski or snowboard. But I do love...