Field Trip to JPL!
On March 1, Christine Hirst's Astronomy class, which includes me, went on a field trip to the Jet Propulsion Laboratory, or JPL, in La Cañada Flintridge (technically, it was in Pasadena when it was built but La Cañada Flintridge was built around JPL, so you could say it was either one).
JPL is a federally funded research, development, and NASA field center that specializes in making robots for use in space, though it does also conduct Earth-orbit and astronomy missions. Which is why, when we went there, we got to see life-size models of Spirit/Opportunity, Pathfinder (A.K.A. Soujourner), and Curiosity, four Mars Rovers that were built and are managed by JPL.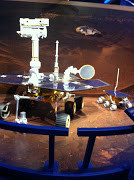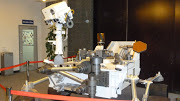 When we first got there, we saw a video on the history of JPL and watched a Powerpoint presentation about the awesomeness of infrared presented to us by a scientist working on the infrared Spitzer Space Telescope, the fourth and final of the NASA Great Observatories program.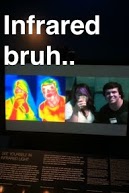 Next, we split up into four different groups, each rotating between really cool places. My group first (and everybody else later) went to the Space Flight Operations Facility, a U.S. National Historic Landmark, you can see the model of Curiosity right when you walk in the door), where we all sat in astronomers' chairs, pretended to type on their computers, and saw a heart-tugging video where the normal people who sat in the chairs celebrated like crazy when Curiosity landed on Mars. It was great.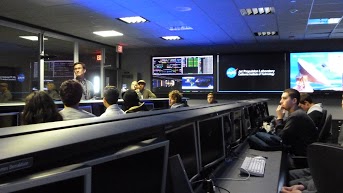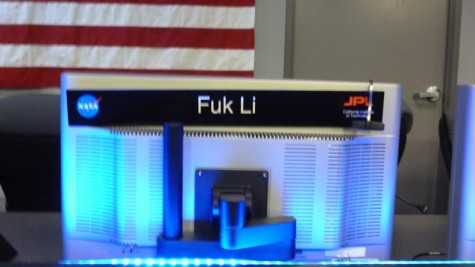 We then went into the control room, (jokingly labelled as The Center of the Universe) where we talked excitedly.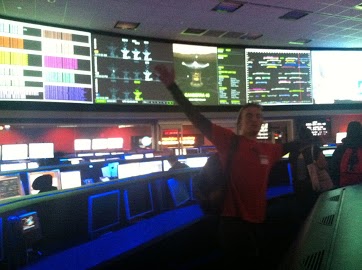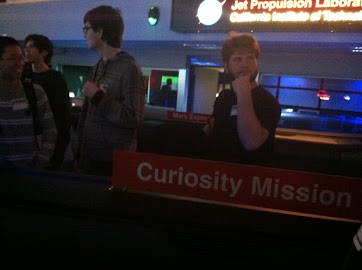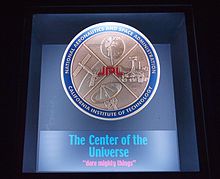 Outside the Space Flight Operations Facility is a jar of "Lucky Peanuts", so called because at JPL they sent stuff into space to hit the moon, and until the 6th or so time never came close until someone ate peanuts while the mission was being performed. A joke originated that eating the peanuts made it work, and JPL's tradition to eat peanuts whenever a mission was in effect has stayed for long years after.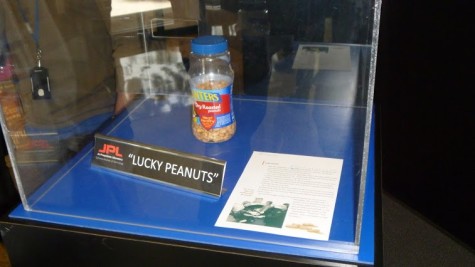 There were Lucky Peanuts for the public, and I believe only our teacher Mrs. Hirst had one.
Afterwards, we went to observe what is known as a "clean room," where scientists have to scrub up before going inside and where no outside pollutants are allowed in.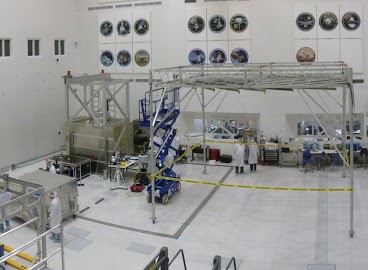 In the clean room at the time my class went there, they were building the bus (really, it's the infrastructure and general model for multi-production) for a satellite. I don't why it's called a bus.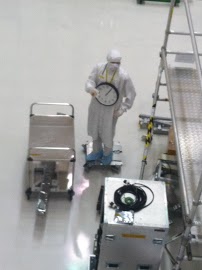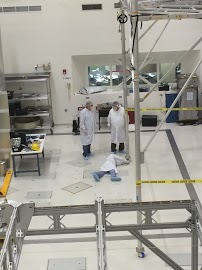 Next, we went to see another video (this one was in 3D; we got the appropriate glasses for it) in a different room that had a ton of computers and a big model of the Earth with ton of lines on its surface (we figured out later those lines were the paths of the multiple satellites that JPL had built). The computers allowed us to compare each satellite with a scientist and a bus (a school bus this time), as well as check the trajectory of them and make them move faster. Whatever we did to the satellites on the computers showed up on the model of the Earth.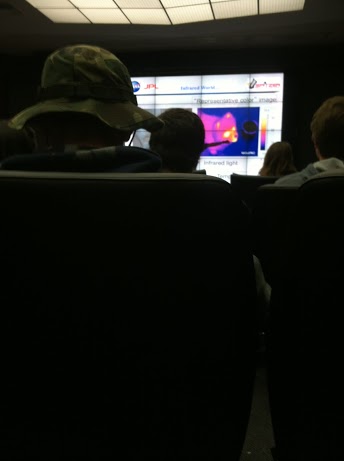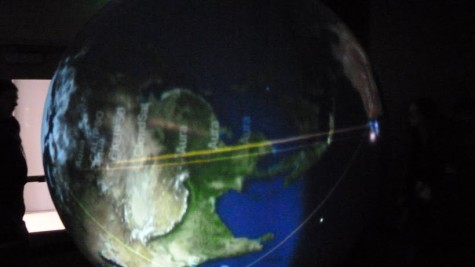 Then we had our lunches. Some of my friends who didn't bring theirs got to go to the cafeteria. Because JPL is in Pasadena/La Cañada, there was an abundance of wildlife (fairly certain those have something to do with each other). Anyway, check out these deer we saw there: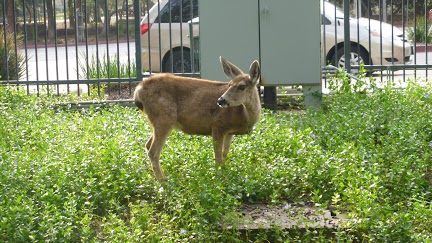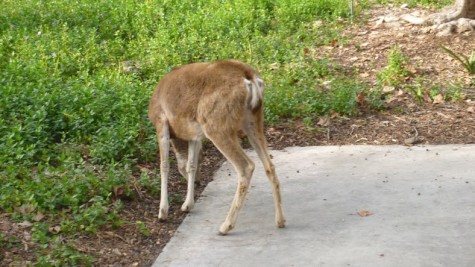 If I remember correctly, we all next went to see a presentation which accompanied an exclusive video not yet released to the public (I believe it'll be on the Discovery Channel or maybe the History Channel).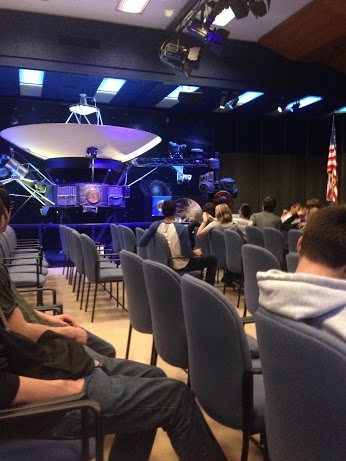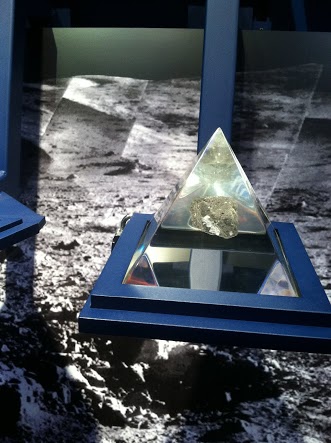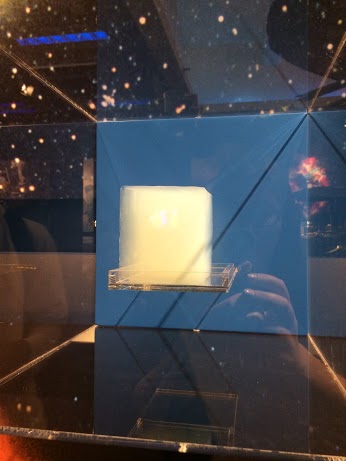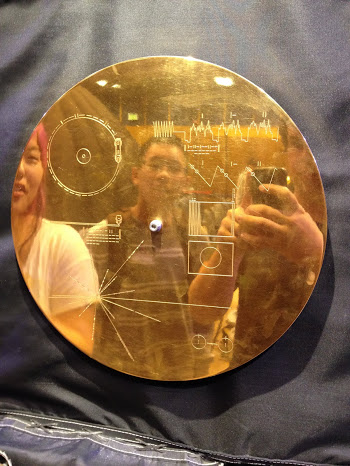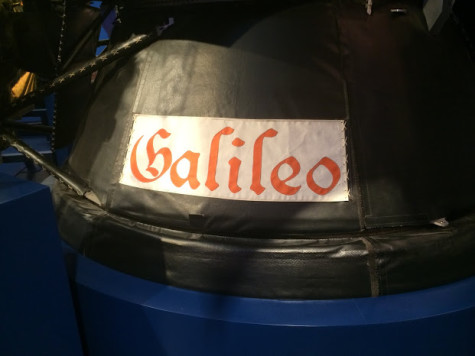 My group went afterwards to this thing called THE GEODOME, which my buddy Edward Zakher described as a "stylish igloo." And it was.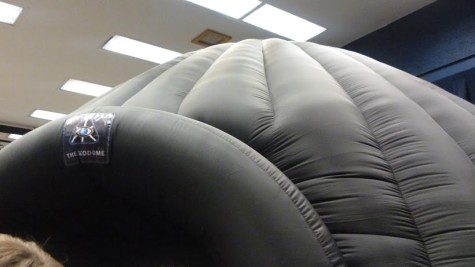 Now pretending that you didn't see that Illuminati symbol, I'll be moving on to what we did inside THE GEODOME. Some of us laid down on the cold floor (we all had to at least sit—most couldn't stand up and even if you could you found you didn't want to). We saw a really cool 3D presentation that, a lot like most of the things we saw there, was a review of basic astronomy knowledge. Like how Saturn has rings, or how Earth is the perfect candidate for life. The presentation, in all honesty, felt the equivalent of watching someone control Google Sky right in front of your face. It was nice, though.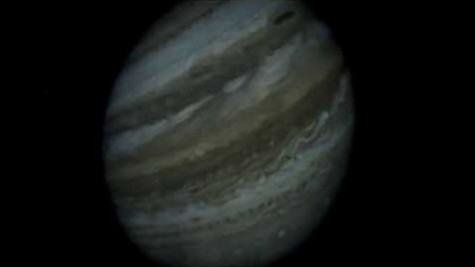 Next, the group I was in went to a room where we watched another video (I'm beginning to realize that we saw more videos than I thought we had). After that, we walked around the room and found models of the planets in our solar system over touchscreens. You could interact with the screens and learn fun facts about each planet. There was also a moon rock, which is pictured a few images above, a model of the telescope Galileo used when he was alive (same, but just the name on it), and other awesome stuff—here is where we saw Spirit/Opportunity and Sojourner. It was all presented to us by a scientist who worked there: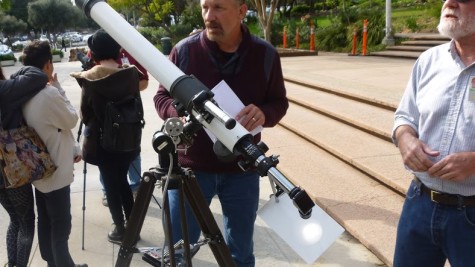 The last rotation for our group was to go back into the room we came from, look at some pictures and guess whether or not they were of Earth or Mars. It was actually pretty trippy how something could look so much like one and end up being an image of the other. Nonetheless, we looked at ten images, and I don't know if it was sheer luck or what, but Eddie and I managed to get eight of them right. Which, awesomely, earned us a few prizes (all confidential, of course). You still got stuff if you got a point or two below eight, so a lot of people were happy. And the ones who didn't earn anything did great anyway.
Also, famed academic personality Bill Nye the Science Guy was taking a tour of JPL when we were there, so we all got to meet and/or see him (probably because of the lucky peanut that Mrs. Hirst took).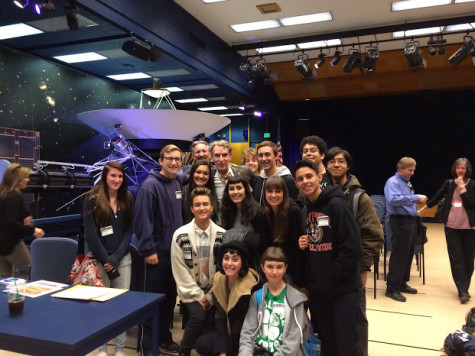 Finally, it was time to go. Not everyone in our school's astronomy class got to come to JPL, and not everyone who came was in this last picture we took in front of it: