Scholarships of the Month: October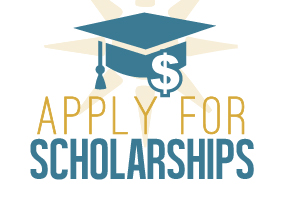 College is afoot, seniors. I know I'm not the only one running into my counselor's office screaming, "But, college!" Have no fear, for I am here to serve up just a few scholarships due Oct. 31. But this is not all that is available to you, you college-bound achievers! Even though applications are the main focus of these next few months, scholarships cannot be forgotten. Make sure to have your accounts set-up for scholarship search engines such as Scholarships.com, Zinch, and FastWeb. Now, who is ready to start applying?
Zinch #PayMyCollegeApps Giveaway
Yes, the hashtag speaks the truth! Zinch is offering to pay for all of your college application fees. Really. All you have to provide is the basic about-you information (you know your address, right?) and up to twenty schools you want to apply to. This application isn't due until Dec 31, but takes five minutes and allows you to apply more than once. Get started now and by December the odds will be ever more in your favor. The giveaway is worth up to two thousand dollars in application fees. That's equivalent to applying to nearly thirty UCs, for free! (Don't do that. There aren't even thirty UCs. Broaden your horizons.)
#FutureSelfie Scholarship by Bankrate
Your time has come. This is what you have been preparing for ever since the front-facing camera was born. You and your beautiful face can win this scholarship with the most expressive and creative selfies of your future self. No hoverboard required. Bankrate will award two awards worth a thousand dollars each and one grand prize award of three thousand dollars (to the one kid who manages to make anything but the duck face).
Twist and Shout Slam by Power Poetry
Unleash your inner Seuss and win this award with your gift for words. Power Poetry wants you to write a poem about something that uplifts you to win this thousand dollar college scholarship. Cats make your heart sing? Maybe your pizza is the source of your inspiration. Whatever rocks your boat, they want to hear it. The Power Poetry team will then select five finalists, and then it is up to you (and your devout Twitter and Instagram followers) to vote on which will win the prize.
Get Up, Get Active Scholarship
Alright, they all couldn't be super-easy and fun. This scholarship requires an essay of up to five hundred words on one of the following topics:
1) Here's how I've personally gotten active.
2) I think it's important for young people to get active because…
You don't need to be an athlete for this thousand dollar scholarship. Marathon shopping at the mall can count. Binge watching Netflix might…. well, you can figure it out.
Don't get lost in just trying to get into schools and be left without a financial way to go. Scholarships like these are easy, quick, and though they might sound like small bills in comparison to that mighty tuition, they add up. Check the Paw Print website each month for another little dose of scholarships and remember to keep calm. Colleges can smell fear.
About the Writer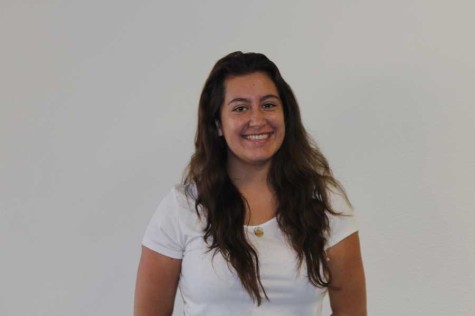 Sierra Soto, Staff Writer
Hi, my name is Sierra Soto and I'm a senior here at West Ranch. I moved here from Colorado last year and no, I don't ski or snowboard. But I do love...