Scholarships of the Month: November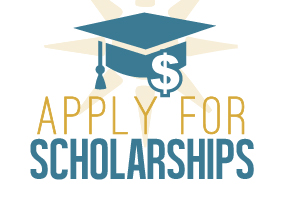 Alright seniors, we're in the thick of college season. Between perfecting that essay and requesting those letters of recommendation, the application process feels like it will never end. Yet somehow you're running out of time? We get it. It can be difficult to keep on top of those scholarship applications too, so here are some deadlines you won't want to miss.
Nov 27: Be Yconic Scholarship
Literally one of the easiest scholarships to enter into. All you have to do is sign up for yconic.com, a student platform that helps you find money for school and deals exclusive to students. It took me longer to make my grandma's Instagram account than to fill out the short entry form for a chance to win the $3,500.
Nov 30: DoSomething.org Anti-Bullying Scholarship
This scholarship is a texting game: you enter your phone number along with that of three of your friends to start playing the Bully Text game. The simulation is a choose-your-own-adventure game where you play as a bystander who can make a difference in everyday bullying. DoSomething will text you different scenarios related to bullying with options to respond with, and your friends will do the same. You're texting, playing a game with friends, and might win $10,000 for school. Plus, you're raising awareness about a great anti-bullying campaign by DoSomething.org. It's a win-win all around.
Nov. 30: Behind the Curtain Slam
In honor of the 75th anniversary of "The Wizard of Oz" movie, Power Poetry is asking you to write a poem about the true you to win $1,000. Much like the wizard, people can hide behind a curtain, so write about what's preventing you from pulling it back to be yourself. What is the difference between who you are internally versus who you present to everyone else? *poetry slam snap*
Cazan's Pick of the Month: The Elks Most Valuable Student Competition
These applications are due Dec. 5, so get to work on them now! This is a local scholarship, meaning you will only be competing with other students in Santa Clarita. At the local level, the scholarship is worth $2,000.
"They look at grades or academics, they look at leadership and/or community service, and then if there's financial need. That's a factor too. The kids fill out one application and they compete in Santa Clarita for a $2,000 scholarship. Then, if selected, they can go to nationals." said CiCi Cazan, the counselor who curates scholarships for West Ranch students.
If selected, your application could bring you to nationals to win a scholarship worth $60,000. Amazing, seemingly impossible, but has been done before.
"Two years ago, one of our students won the $2,000. They loved his application and he went to the national level. And then he won a $60,000 scholarship. It was pretty amazing, so I really like this [scholarship]. We have students almost every year win the Santa Clarita one. Not every year do they win the big one, but that's what I like about that. Because even if they win, they could still potentially go on to nationals and we've had kids win that one."
Feeling inspired yet? Check the counseling office each week for more scholarships and back on the Paw Print website each month for a list of what's coming up. If you're looking for more, remember to do your own research by checking Naviance, the counseling office, and helpful scholarship search engines like Zinch, Scholarships.com, and FastWeb.
About the Writer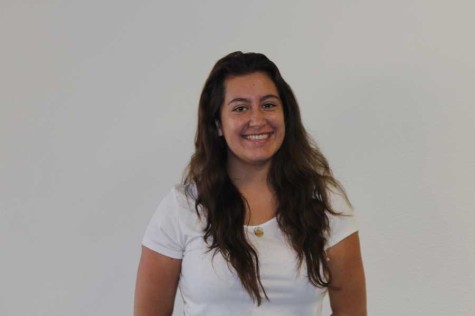 Sierra Soto, Staff Writer
Hi, my name is Sierra Soto and I'm a senior here at West Ranch. I moved here from Colorado last year and no, I don't ski or snowboard. But I do love...