Unique Places to Have Fun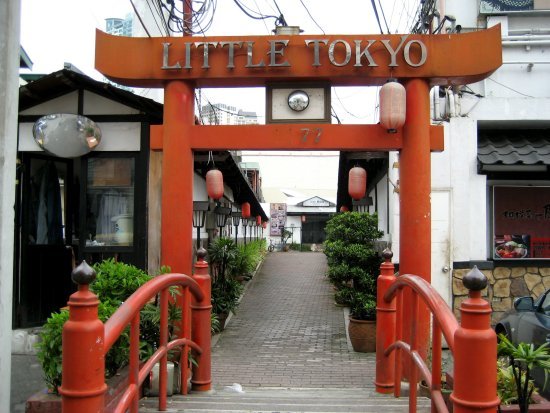 Sick of going to the same places to eat and hang out every time in Santa Clarita Valley? Sure, the Valley offers movie theaters, fancy restaurants, and amusement parks. But, what is missing? Oh yeah, that refreshing feeling of excitement!
As a resident in the great depths of SCV, I am happy to suggest to readers awesome and must-go-to places to visit for either a fun date or a relaxing hang out with a large group of friends!
Little Tokyo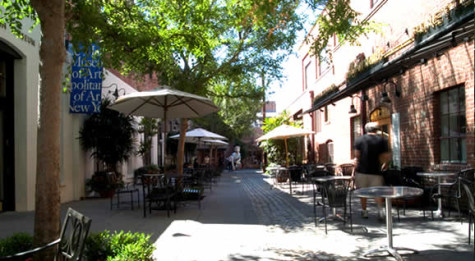 Located near the Walt Disney Concert Hall and Chinatown in Los Angeles, the Little Tokyo neighborhood is a great chain of restaurants and small shops. There are 17 public parking lots for visitors to park and a nearby metro station for incoming visitors. So no need to worry about transportation!
Throughout the neighborhood, there are restaurants that serve a variety of Japanese cuisine such as sushi and ramen. According to the critic's choice on the Time Out: Los Angeles website, the Men Oh Tokushima Ramen restaurant offers the best noodles, especially ramen, in the Los Angeles area.
Junior Jiyoon Jung, said, "Whenever my family and I tend to crave Japanese food every once in a while, we visit Little Tokyo which has a wide variety of dishes!"
Shops are scattered everywhere. There are also clothing shops, such as Kimski Makes, dishware shops, such as Rafu Bassun, and bookstores, such as the Kinokuniya Bookstore. Although some are quite small in size, the glass doors to the stores display a wide, colorful array of dainty stationery and household objects to catch the eyes of those who walk by.
Little Tokyo is a great place to walk by, sightsee, and delve into the food and special items offered in stores.
 Old Pasadena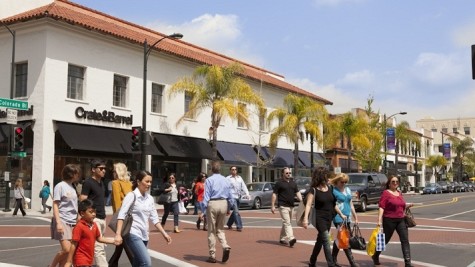 Since its existence in the 1870s, Old Pasadena has been an attraction dedicated to meeting people's entertainment expectations. Unlike the vibrant atmospheric features of the more modern areas, Old Pasadena possesses almost a rural yet inviting appeal to visitors.
Shopping is a must in Old Pasadena. The boutiques are unique and provide an eclectic mix of various items. The store, Clothes Heaven specializes in clothing sales while Gold Bug has assortments of jewelry, designed from styles of unconventionality and Renaissance Europe. You can find a Forever 21 store in many towns, but not a Gold Bug anywhere else besides Old Pasadena.
Old Pasadena bursts with satisfying entertainment. Weekly and annual events are both open to the public. People can participate in traditional programs such as Old Pasadena Food Tasting Tour and In-Store Travel Programs which take place all year long and the celebration of the Chinese New Year's which is exclusive in only February.
Intrigued by these selection of activities? Go to http://www.oldpasadena.org/gc_calendar.asp for more information on events hosted here.
Griffith Park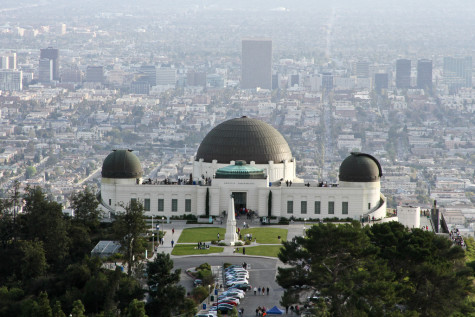 Visiting Griffith Park is a must if you want to explore the natural and outdoor life of Los Angeles. Griffith Park is a vast land that gives visitors many opportunities to have fun.
Activities such as camping, swimming, soccer, and hiking take place everyday while places such as the Griffith Observatory and L.A. Zoo offer a more hands-on experience for new visitors. At the Griffith Observatory, visitors can observe indoor exhibits explaining ideas of astronomy and go outside to catch a stunning view of the Los Angeles city. (Going at night and looking up at the night sky is especially pretty). While at the L.A. Zoo, visitors can explore the great animal kingdom and enjoy the entertaining shows and events. Visit  http://www.lazoo.org/events for a wonderful list of activities available for you and your families to enjoy.
Griffith Park possesses many attractions and activities for people to enjoy. Through the immense popularity of such attractions, Griffith Park has maintained a reputation as a special feature of the L.A. area.
Although some may favor the familiar places they face almost everyday, I highly recommend all residents of SCV to go out and explore. There are so many places to have fun with loved ones. So many places that offer great opportunities for people.