Mod Pizza vs. Pizza Rev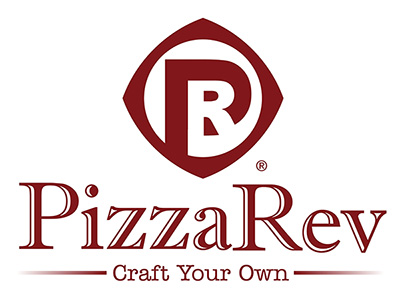 In this decade, sitting down to a home cooked meal with our families has become uncommon. With sports and after-school activities, the convenience of fast-food is increasingly popular. Two relatively new build-your-own pizza restaurants have been added to Valencia. Mod Pizza was opened here about two years ago, while Pizza Rev was just opened here about a year ago. Both have the same concepts: fast, build-your-own pizza, friendly service, low prices, great quality.
  The first thing customers notice when they walk into Mod Pizza, is the industrial decor and cool vibe. The walls are lined with retro metal letters and rusted tin sheets.  The upbeat energy in all of the staff is incredible. A first-time customer can count on being walked through the process by a friendly and welcoming staff member right as they reach the counter. Meanwhile, at Pizza Rev, the decor is the expected various italian shades of reds, greens, and browns. The staff all had an approachable charm but the spunk found in Mod Pizza workers was missing. Senior, Lauren Kuklin shares that she "didn't have the same great experience at Pizza Rev as [she] did at Mod."
  In terms of speed, each pizza joint lives up to their promise. You can order, pay, and receive your pizza in a matter of minutes. Along with speed, each restaurant promises affordable pizza. Mod Pizza prices their pizza based on sizes: Mini Mod ($4.87), Mod ($7.87), Mega Mod ($10.87), or Salad Pizza ($9.87), while Pizza Rev charges based on the type of pizza, which can range anywhere from $5.99 to $8.25. Depending on your order, one restaurant may be a little cheaper than the other. Above all else, the taste of the pizza is what really makes an impact on customers.
  Taste is all up to the customer's personal preferences. I have had the privilege of trying each restaurant's take on my favorite pizza, the BBQ Chicken Pizza, and I can say that I enjoyed the taste of Mod Pizza better. The flavors were distinct and simple.
  Pizza Rev has classic takes on popular pizzas while Mod Pizza has bold flavors and inventive combos. If you are looking for a wide variety of sodas, our local Pizza Rev has a touch screen Coca-Cola machine. However, if rich milkshakes and lemonades are more of your thing, Mod Pizza should be your go-to pizza place.
Senior, Martica Oreglia said,  "I have been going to Mod Pizza since it opened and it will always be my favorite."
  All in all, Mod Pizza has quite a reputation for Pizza Rev to beat. If you are a pizza fanatic, be sure to check out both of these local pizza joints to decide for yourself which one is better.