Let me just say that I love Trader Joe's. I love walking into their cozy little store and immediately being swept into food heaven with aisles upon aisles of popcorn, mochi ice cream, and dried fruit calling my name. I love seeing the friendly workers wearing their gaudy Hawaiian shirts with tropical artwork on the walls to add to the theme. I love taking a sample from the stand they have tucked in the corner, and then coming back again for another sample, acting as if it's my first time getting one.
I just recently found out that Trader Joe's isn't the paradise for food-lovers, but also those looking for quality beauty products. Below I have listed six beauty products that are my top picks. All of the items are welcome to both guys and girls, so don't worry, no one will be left out. Looks like I have six more reasons to go to Trader Joe's this weekend.
Moisturizing Honey Mango Cream Shave
The name of this cream shave pretty much says it all with a bright orange bottle, matching the citrus scent of the product. I absolutely love the thick, creamy texture of the product. Using this during a shower leads to a clean shave with smooth skin afterwards. What's even better is that the cream shave is paraben free and 100% vegetarian, so you can feel good about the product you're using. Ladies, this product is perfect for getting smooth legs, and guys, try this shave cream to get a cleaner cut on your facial hair. $2.99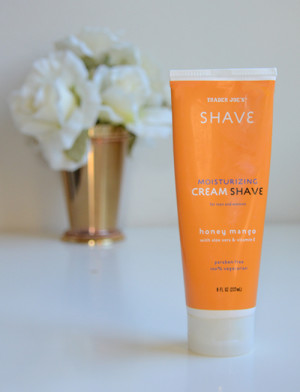 Nourish All-In-One Facial Cleanser
I bought this facial cleanser on a whim because I had run out of my previous drugstore cleanser, and I'm glad I did. Just like it says on the bottle, this cleanser not only works to clean skin, but also to exfoliate it and provide it with tons of antioxidants. The cleanser is dermatologist formulated, so you can trust the quality. Washing your face with this soap leaves your skin feeling clean, but not overly dried or sticky. Also, the cleanser is scentless, so it doesn't feel like you are rubbing something with harsh chemicals or fragrances onto your skin. Definitely try this product if you're looking for a change from your current cleanser. $5.99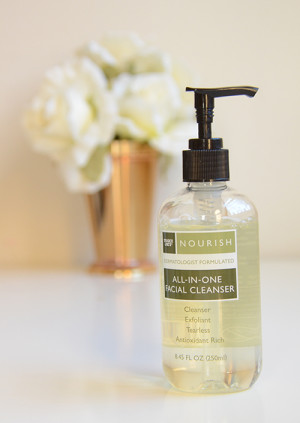 Lemon Verbena Triple Milled Soap
Sometimes, nothing beats good old-fashioned bar soap. This soap smells fruity, but not too overpowering like some other soaps on the market. You can use it as a hand soap or as a body wash in the shower. Surprisingly, the soap lathers very well and isn't harsh on your skin. Plus, the shea butter gives my skin extra nourishment. $3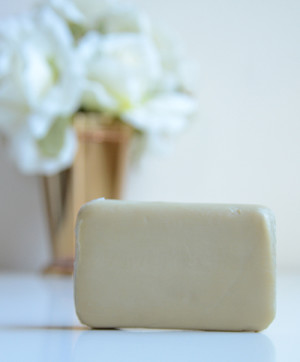 Head to Toe Moisturizing Balm
When you first see this body balm, you'll notice that the adorable packaging catches your eye. It comes in a small circular tin container that can easily fit in a makeup bag or backpack. The balm is rather dense and smells like lemons. Although the product works great as a moisturizer for dry areas of the skin like the elbows and knees, I use it for other purposes besides moisturizing. The balm works great for days when my hair just doesn't want to cooperate. I use a little bit on my fingers to flatten any flyaway hairs. And guys, you can use it to tame that uncontrollable beard you're growing out for the winter. $3.99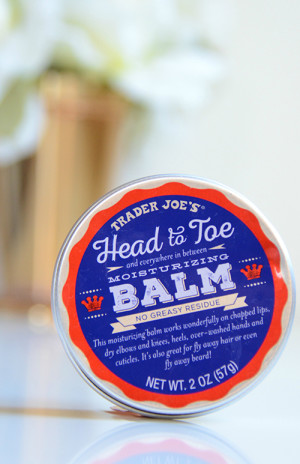 Coconut Body Butter
With the colder weather coming, it's important to keep your legs and arms moisturized. This coconut body butter is creamy in consistency and smells like a delicious coconut dessert fresh out of the oven. Apply right before you go to bed and wake up with silky skin. This body butter is different from the balm because the butter is creamier and lighter while the balm is more of a solid that can be spread in tiny amounts by the fingers onto smaller problem areas. $4.99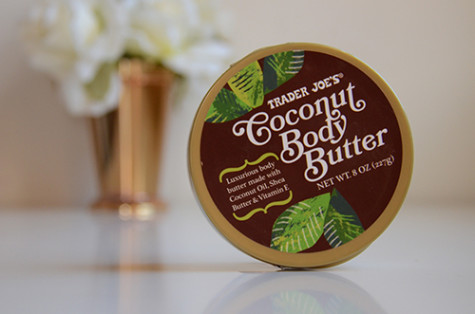 Lavender Salt Scrub
I've saved the best for last. This salt scrub is now one of the products that I have to use at least once a week and is filled with oils to soften the skin. Apply the salt scrub onto wet arms and legs, and you'll immediately notice smoother skin. If you want even better results, use with the coconut body butter after your skin has dried. Not to mention that this scrub smells amazing and puts me into a calm mood due to the lavender scent. $6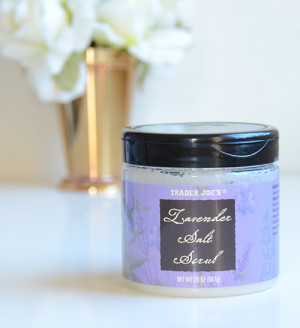 Having great beauty products doesn't need to put a large dent in your bank account. These Trader Joe's items are affordable and have amazing quality. So, next time you visit Trader Joe's for your weekly fix of mango and cream bars, be sure to pick up one of these beauty products to give it a try.