Fall-ow These Vegetables
Gone are the tomatoes, zucchinis, and other sunny vegetables of summer. Now, when you step into the grocery market, you'll find yourself amidst new varieties of ingredients to use in your festive feasts.
Pumpkin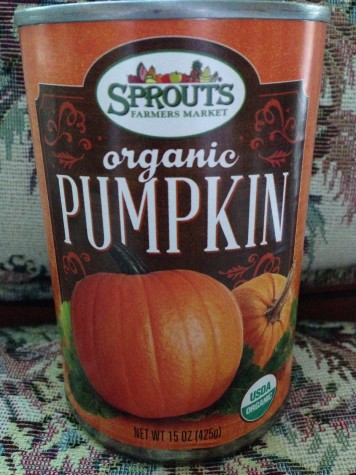 Though pumpkins can be used in a variety of recipes, you can't go wrong with a classic: pumpkin pie. For this, you can either make your pie crust or buy one at a store for a rich pumpkin pie. Bake the pie crust first while you prepare the filling. Combine the pumpkin puree, granulated sugar, brown sugar, salt, and spices. Transfer the puree to a saucepan and cook it until you can start to smell sugar, spice, and everything nice. Off the heat, whisk milk and cream in. Then, pour the mixture into the crust and bake again. Once the pie is finished baking, you can top it with whipped cream or fruit! This is a super simple dish to make, even for novice bakers.
Butternut Squash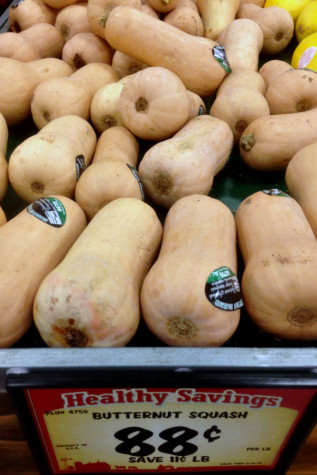 Though there are several varieties of squash all year round, butternut squash dominates autumn. This vegetable is as creamy as it sounds, and is a fun bite to mix into pasta. Boil butternut squash in salted water until it's soft. While the squash is cooking, fry sage leaves and season with salt. After the squash is done cooking, carefully remove it from the pot, and add your pasta to the pot to also cook until tender. Then, puree the squash in a food processor or blender. Sauté onion and garlic and add pureed butternut squash when the onion and garlic are done cooking. Stir in parmesan cheese. Season with nutmeg, salt, and pepper. Add the pasta and stir until the pasta is well-coated. Chop a few sage leaves and stir them into the pasta. Serve the pasta with the leftover fried sage leaves and additional Parmesan cheese.
Potatoes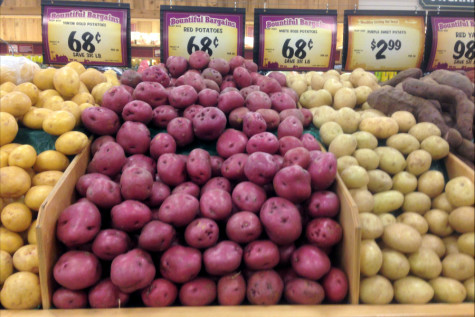 Regular potatoes, sweet potatoes, and yams all take the stage during the season. They can all be seasoned and baked into crispy fries that have a distinct tang to them that you can't find in regular fries. In a bowl, toss sweet potatoes with just enough oil to coat them. Sprinkle with spices like paprika or even with cinnamon sugar. Spread the sweet potatoes in single layer on a tray; make sure you don't overcrowd them. Bake until sweet potatoes are tender and golden brown.
Cauliflower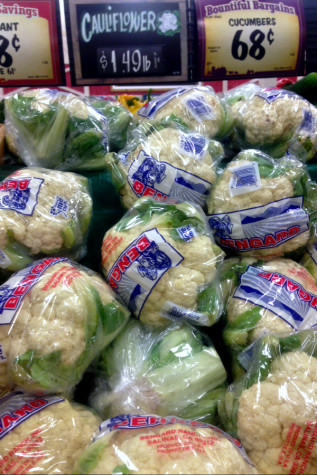 Cauliflower is at its best and freshest in this cooler climate. Like a toy that you can mold into anything, cauliflower can transform into a plethora of meals– especially for vegetarians. You can grate these flowery vegetables into a patty in a burger. First, cut the cauliflower so that there is a flat side to them. Blanch the cauliflower in simmering water until crisp-tender; remove and shock them in ice-water to cool. Then, dry them. In another bowl, Combine breadcrumbs with the grated parmesan cheese, along with a pinch of salt and some black pepper. Bread the cauliflower "steaks" by dipping the cauliflower in flour, then into beaten eggs, then into the panko/parmesan mixture. Set these aside and heat your oil up to fry the cauliflower steaks until golden. After that, assemble your burgers just the way you like.
Turnips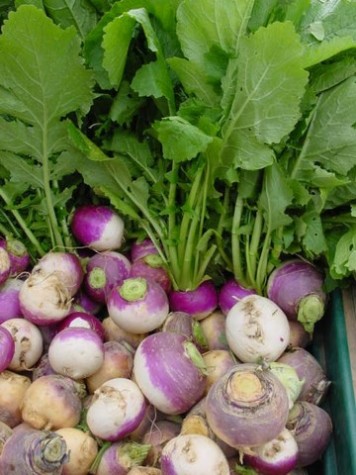 Turnips possess a pungent flavor, but baby turnips are the sweeter and milder version of this vegetable that you should be shopping for. They are excellent just glazed. Saute peeled, chopped turnips until tender; season with salt. Add diced red onion, a teaspoon of chopped rosemary, and a pinch of red pepper flakes to the pan. Add white wine vinegar and honey-golden raisins. Stir the turnips are glazed. At the end, toss with chopped parsley.
About the Writer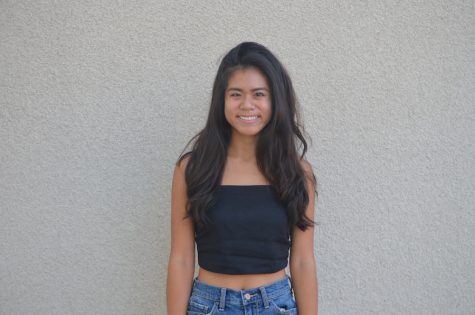 Alina Truong, Column Editor
In my free time I like to pick the best green grapes off of the vine, wash them, and freeze them for me to eat.