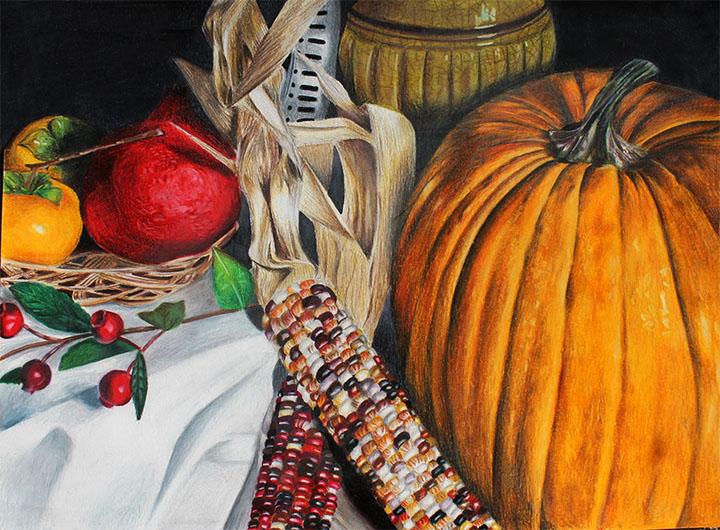 Recently, six West Ranch art students took part in different level art competitions that encourage  aspiring artists as well as recognize talented students. Three of them, Chiaki Ma, Justin Park, and Cynthia Samano were three of four finalists for the Congressional Art Award which is run by the U.S. House of Representatives. The winner has their work displayed at the White House for a year and is flown out to see it.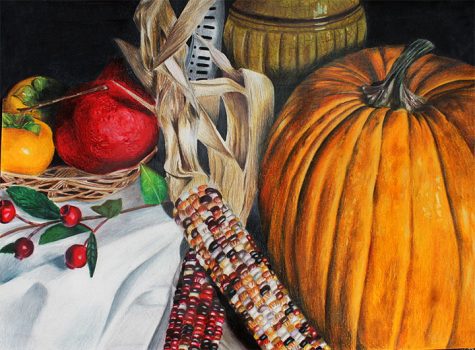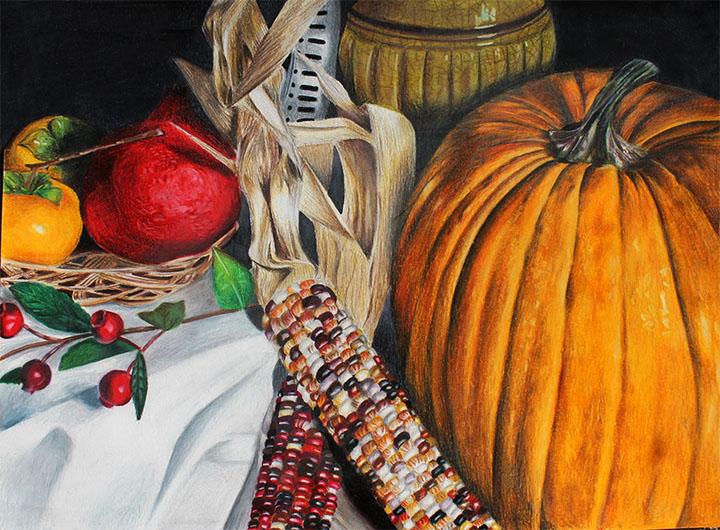 Ma entered her still life drawing of a pumpkin and other fall-related goods like ears of corn. Her work landed her first place of the entire competition. She is being flown out to Washington, D.C. with her mother to see her art on its display.
"I felt really honored that I was given this wonderful opportunity to show everyone what I can do," said Ma. "I hope to continue to make wonderful pieces that can surprise everyone, even myself. I also hope to somehow apply my artistic talent to my future career, whatever that may be."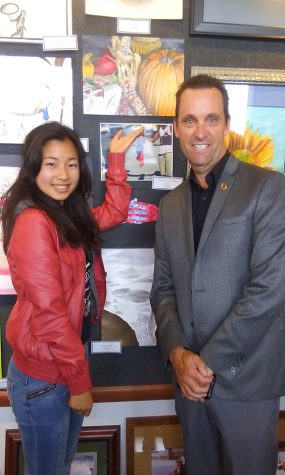 Anna Park and Cynthia Samano both submitted pieces to the Scholastic Art competition which, like the Congressional Art Award, works to recognize talented students and their hard work. This award is granted by the Alliance for Young Artists and Writers. The overall competition opens opportunities for a number of different scholarships. Both artists won Silver Key Awards, and Park also received an honorable mention.
Lastly on the local level, junior Sarah Yoon won the SCV Artist Scholarship with a still life painting of a waterfall. The Santa Clarita Artists' Association is a local nonprofit organization that awards young artists with scholarships.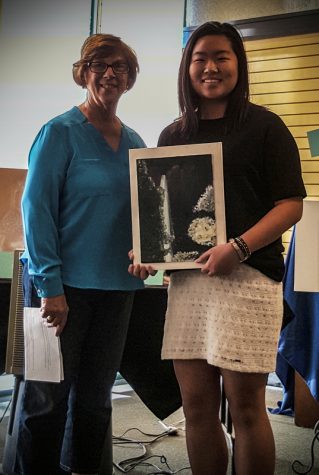 Congratulations to each of these Wildcats. Keep an eye out for more art from the amazing art students next school year.