Raising the Bar: Mia Lachman
September 13, 2016
At two years old, a child's brain has not even developed language skills or simple thinking skills. A two year old is learning to take simple steps, a skill we today may find easy. But for two-year-old Mia Lachman, she went straight from footsteps to pliés.
"My mom put me into ballet when I was two years old. She did it just for fun and to see how I would like it," said now 14-year-old sophomore. Mia's parents tells us that she decided it all on her own and she never wanted to miss a single class. As we can see, dance quickly grew on Mia and so she started classes at Santa Clarita Ballet when she was four, and she has been putting in at least two hours of vigorous dancing a day since.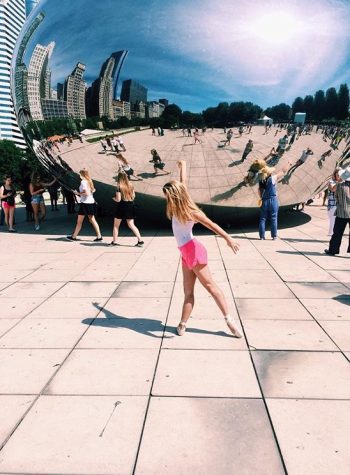 "I do not think people realize how hard it is because professional dancers make everything look easy. Some people may not consider it a sport either, so they might think of dancers as weak," said Mia. But in reality, dancers struggle with many diverse obstacles when rehearsing or trying out for certain roles.
"I think the hardest part about ballet is how you have to make everything look easy even though it isn't easy at all. Also, many ballet companies have specific looks and body types they prefer, and you have to learn to accept that you aren't going to get into certain places because of those things," said Mia, who is nearly five feet tall. According to the Dance Informa Magazine, the average height for a professional female dancer is five feet and four inches. And some companies even have a minimum height of around five foot and seven inches.
"
Sometimes it is an obstacle because typically dancers are supposed to have long legs and extensions. I've learned to work with what I have, and there are so many professionals who are short and have inspired me to keep going. I won't let it stop me."
— Mia Lachman
One of these professionals would be Misty Copeland, a dancer for the American Ballet Theatre, stands as five feet and two inches.
"My body is very different from most of the dancers I dance with. My hair is different than most I dance with. But I didn't let that stop me," said Copeland in an interview about her success as a professional African-American dancer. Mia and Copeland share similar struggles but both still reach to be the best.
Let's take it back for one moment and remember throughout all of these practices and auditions- Mia is still a high school student. She still has homework and tests. And many of us know what it's like to have an essay and a science test tomorrow but practice tonight.
"It can be very hard to balance to balance school and dance," said Mia, but as experienced as she is, she has learned to manage her time and priorities.  
"But after doing it for so long I am used to it, and I just have to make sure I set aside time for both."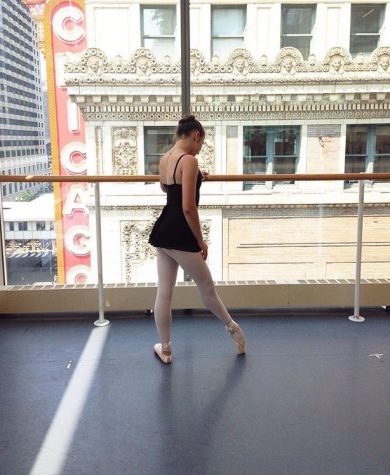 Her parents, like many others, put school as the top priority. But from their daughter's persistence and dedication, they know that Mia is capable of taking any challenges that life throws at her and use it to make herself a better person.
"Ballet is a very disciplined form of dance and I feel like it has helped her be disciplined in her academics," said Mia's mother Elissa Lachman.
Despite the slight struggle in balancing different aspects of her life and landing certain roles, Mia's love for dance continuously grows.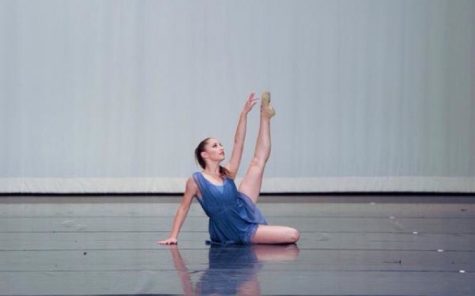 "I think the first time I performed I knew I loved dancing. I realized I wanted it to really be a part of my life and future when I went away to a summer program in Boston in 2014. I learned different techniques and made new friends who shared the same passion as me."
For Mia's father Jake Lachman, he knew how important dance was to Mia when she came out of an exam crying because she thought she had made a lot of mistakes. She was only eight years old.
"I saw the dedication, passion, and love she had for ballet. She received distinction on the exam, the highest mark possible," said her father.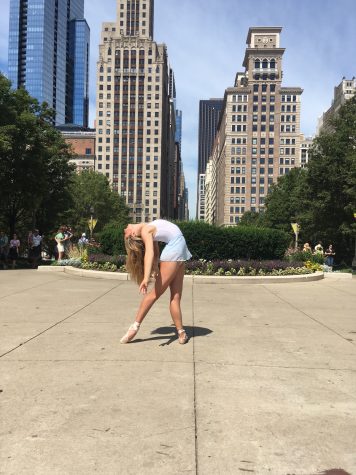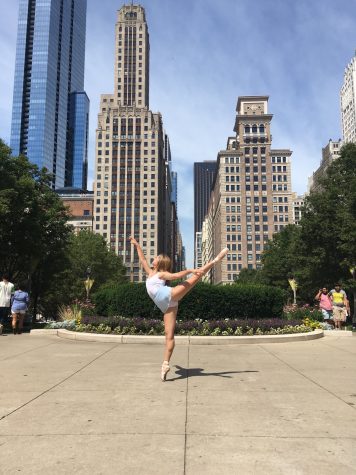 In this case, you don't even have to be someone who was there to experience those moments to tell that ballet has changed Mia's life. You can tell Mia's love for the art from watching her talk about it. You can see that light in her eyes that tells you that it's something she is deeply passionate about and something that makes her really happy.
"It's the most amazing feeling to be able to perform or do something really well in class. The best part about performing is the feeling you get after you perform because you put so much time and effort into the show, and you finally get to show the audience what you love and have been working on." Mia sums up her feelings toward dance in one sentence, that dance is simply "fun."
All in all, it is easy to tell that dance is so much more than just a class or a turn or a song to this Wildcat. It is an influential force that has ultimately changed Mia forever.
"
Dance has made me a lot more brave because you have to take risks in order to improve and become stronger."
— Mia Lachman
Mia hopes to take her love all the way to a professional career, so make sure to remember her name.