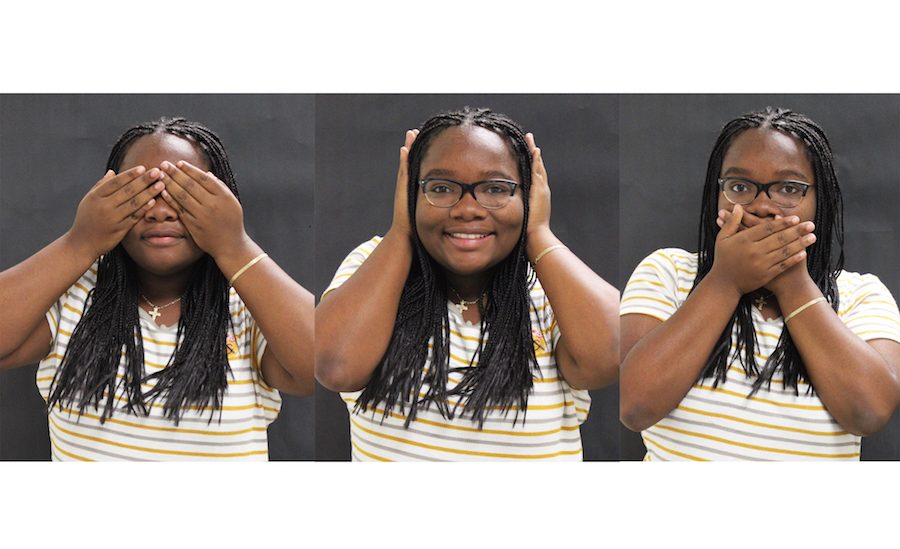 Dream, dedication, determination
November 8, 2016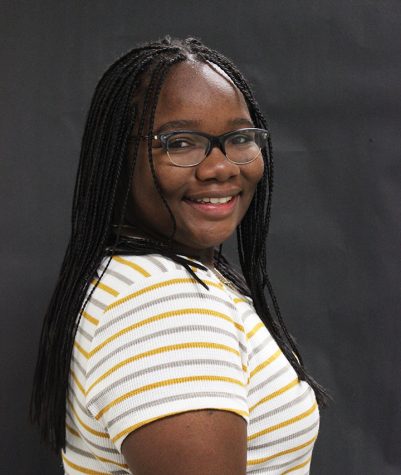 Min Ju Kang
Although making it big in the acting industry is a difficult task, one experienced Wildcat is striving to get herself out there and recognized. Starting at 7 years old, sophomore Taylar Hollomon entered the world of acting.
"The first audition I went out for I booked," said Hollomon. "And I thought, 'Okay, I want to do this.'"
Since then, she has starred in numerous shows that we all know and love. She was casted for the recurring role as Jada, Darryl's daughter, on an American favorite, "The Office," while she played young Shirley on another hit comedy show, "Community."
"Sitting on Steve Carell's lap– that was pretty exciting," said Hollomon. "He was Santa Claus."
She also played a sassy and rebellious Myzell on the Disney show, "Girl Meets World." Other shows she's appeared on include the Nickelodeon shows, "Wendell and Vinnie" and "Big Time Rush."
"I was just so young so I didn't really understand how big of a franchise it was," said Hollomon. "But now it makes me proud of myself."
Her most recent project is the new series called "Baskets" starring Zach Galifianakis.
Unlike us who would freak out if we were in close contact with any celebrity, Hollomon is completely herself when around her co-stars.
"They're no different from me so I don't get nervous," said Hollomon. "They've just got abnormal jobs."
Hollomon's acting experiences are not only enclosed in television. In 2011, ten-year-old Holloman was casted for her first movie, "Camp," where she played an insecure camper named Gabrielle who bottled up her emotions because of her unreliable parents.
"We didn't film at a studio," said Hollomon. "We were actually in the wilderness, and I'm not a nature person, so that was very interesting."
To prepare for these diverse characters, Hollomon works with her agency, Coast to Coast Talent Group.
"
I was just so young so I didn't really understand how big of a franchise it was. But now it makes me proud of myself."
— Taylar Hollomon
Filming for a show or movie takes up a lot of time. When Hollomon books a role, she normally has to miss school. In 2015, Hollomon took a short break from acting to make sure she was fully comfortable with the high school life.
"I wanted to adapt to that big change, but I'm back in it now," said Hollomon."If I'm filming, I'll take independent studies and just do my work there."
However, being absent physically at West Ranch does not hinder her performance as a student.
"Taylar has what it takes to live life to its fullest," said math teacher, Nicole Kim. "She works hard with a cheerful heart, and she knows how to fix her eyes on brighter and better things in life instead of focusing obstacles and negativity."
Apart from academics, Hollomon is one involved Wildcat. She has been part of the ASB family since her freshman year, and tries her best to be here on campus to help out with rally setups and other ASB-related activities.
"Taylar is one of the sweetest people in ASB," said junior ASB member, Emily Moss. "She comes in everyday ready to help anyone and she is really fun to work with."
Her positive mentality and bright persona sustains her throughout her school day.
"ASB really takes up most of my time but i love it," said Hollomon. "I'm a member at large but next semester, I think I'm going to run for class president."
Hollomon aspires to become a famous actress, like her role model Halle Berry, in the future. Although she constantly is reminded by people that the acting industry is "not promising," Hollomon is determined to reach her dream.
"Right now I'm more focused on commercials to get my face out there," said Hollomon. "So I'm still acting– I just had an audition last week."
With her motivation and dedication, Hollomon hopes to one day make her mark in Hollywood.
"I like entertaining people, and I like making people laugh."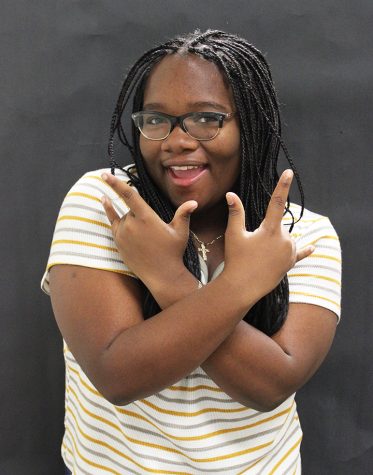 Min Ju Kang